A young woman approached Apple CEO Tim Cook to claim a MacBook for her birthday. She believes she deserves a free computer after years of jokes about her first name: Siri, like the voice assistant for iPhones, iPads, Macs, HomePods and Apple Watch.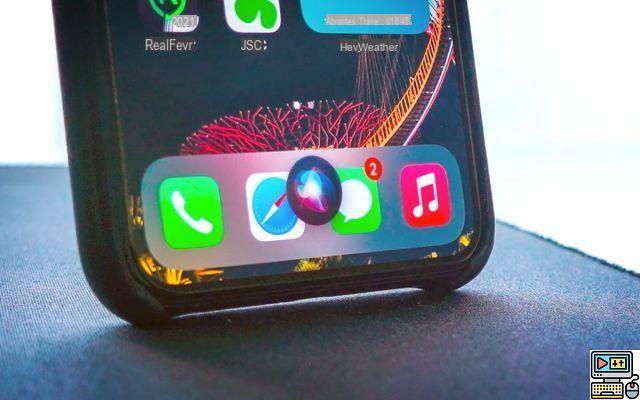 A 29-year-old American girl explains that she got in touch with Tim Cook in the hope of getting a free MacBook. On Twitter and TikTok, Siri Hafso assures us that her latest MacBook, a 2014 model, recently died after years of use.
Having lost her job due to the health crisis, she hopes that the leader of Apple offers her a computer for his 30th birthday. "I wrote an email to the CEO of Apple asking for a computer because I feel like they owe me this after enduring years of Siri pranks," explains Siri Hafso.
Related: Siri May Soon Recognize Imposters' Voices and Refuse Commands
Siri, a first name not easy to bear since 2011
Before being the name of Apple's voice assistant, Siri is a fairly common first name in Scandinavian countries, such as Norway or Sweden, and in parts of India. "My name is Siri. Yes… Siri. And until 2011, I was the child who could never find his name on a keychain at the gift shop," explains the young woman in the letter addressed to Cook.
But everything changed in 2011. That year, Apple launched the intelligent voice assistant Siri on the iPhone 4S. Since then, everyone associates the first name "Siri" with the assistant. The young woman is often entitled to reflections like "Did your parents name you after the iPhone" or "Siri? Do you like the iPhone?". The icing on the cake, all nearby Apple devices react when a loved one calls them by their first name. To avoid the continuous references and amused looks, she even changed her professional name to "Sierra."
Siri Hafso is not asking for one of the latest MacBook M1s or a full options 16-inch MacBook Pro. In the email to Tim Cook, she explains that she can very well be satisfied with a damaged MacBook, but refurbished by the engineers of an Apple Store, or a model lying on a shelf. Will Tim Cook respond positively?
Hi @Apple! I wrote a letter to your CEO. Can you spare a computer in return for years and YEARS of Siri jokes? #heysiri pic.twitter.com/NVuvszF2Kv
- Siri Hafso (@sirihaf) May 22, 2021