Kaspersky Lab's cybersecurity experts have listed the security vulnerabilities of dating apps like Tinder, Happn and Badoo. Some of its flaws easily allow hackers to collect confidential information about users, such as profiles viewed or sexual orientation. In some cases, it is even possible for them to identify them on other social networks, like Facebook.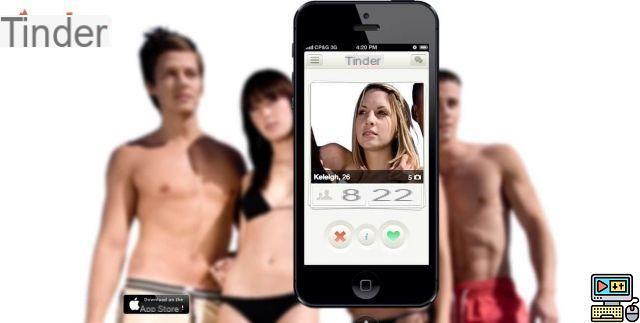 As we know, in the age of social networks and online dating applications, our privacy is more than ever the target of hackers. Recently, a clever computer engineer even managed to predict, with a simple javascript extension, when two users of the WhatsApp messaging app are chatting. This type of security breach is a golden gateway for the curious and hackers. Out, according to the experts of Kaspersky Lab, dating apps are riddled with critical security vulnerabilities.
Tinder, Happn, Badoo: dating apps are bread and butter for hackers
In order to make the developers of these applications as well as their users aware, Kaspersky researchers have drawn up a list of the flaws listed as well as their consequences. Nine applications have been scanned by the experts: Tinder - one of the most downloaded applications from the App Store in a few days - Bumble, Ok Cupid, Badoo, Mamba, Zoosk, Happn, WeChat and Paktor. The flaws are present in both the Android version of the app and the iOS version.
The first method that Kaspersky explores is the most obvious, and it is likely that you have used it before without realizing it. Thanks to seemingly harmless information, such as the employer or the school career, researchers were able, in 60% of cases, to find the profile of a user on another social network, such as Facebook. All they needed was some information and the first name of the target. Weigh the pros and cons carefully with each piece of information you add to your profile Tinder. Kaspersky also advises you to limit the information you disclose on your profile as much as possible.
More seriously, Kaspersky has also succeeded in extracting, via the unencrypted photos posted on the apps, a lot of confidential information: the number of clicks on which profile, on which type of photo, ... even login credentials as well as the messages exchanged on the platform! More complex to implement - hackers indeed need physical access to install software - but just as dangerous, it is also possible for hackers to seize your Facebook account via the connection established with an app such as Tinder.
Worse, by exploiting the geolocation system that equips many dating applications, and which allows each user to know how far he is from his "crush", the researchers have succeeded in locating a target with precision. It was enough for them to test several dummy locations, in a given perimeter. Each location added allowed them to refine their search, to get closer to the user. When we know that in 2015, there were more than 400 crimes related to Tinder and Grindr, we have the right to be concerned!
As you might expect, Kaspersky has already warned dating apps of the dangers to its users, and advises all of us to be careful. In the field of online dating, it is better not to say too much, even if it means leaving a certain mystery hovering, don't you think?