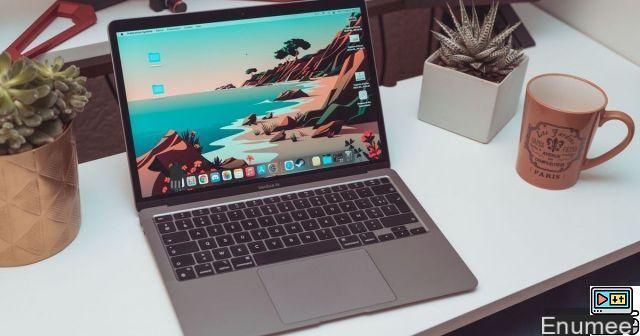 Comment
Want to reset your MacBook, Mac Mini, or iMac with an Intel processor, but don't know how? We show you how to do it in a few steps ...
After a short tutorial to reset a PC in Windows 10, here is the method for Apple's operating system, macOS. If you need to revert a MacBook or Mac to its factory values ​​with a view to sprucing it up a bit or selling it, follow the guide.
First of all, remember to back up your important files to external storage and, if you are performing the operation on a MacBook, plug it into the mains.
On macOS, the full reset is done in several steps:
Launch the macOS recovery tool
Start by turning on or restarting your Apple computer.
As it starts up, hold down the "Command" (⌘) and "R" keys until the white apple appears on the screen.
The recovery tool launches and you just have to select the main profile and enter the associated password.
Erase data from disk
A menu opens. For this step, select thedisk utility. This will allow us to delete all the files from the SSD or HDD.
Select your internal storage (usually "Macintosh HD") and click at the top right of the window on Clear.
A small confirmation window opens, we choose again Clear.
Once the process is complete, you can close Disk Utility by clicking on the red cross at the top left of the window.
Reinstall macOS
We are then on the main menu of the recovery tool and this time we choose Reinstall macOS (Big Sur in this case).
A new window opens, click on Continue.
Accept the terms of the license agreement.
Finally, select the storage space (SSD or HDD) on which you want to install macOS and click on Continue.
The computer will then launch the reinstallation which may take some time (generally a few tens of minutes). When macOS offers you to choose your country, you can then turn off the computer (if you want to part with it to resell or give it away), or start the different phases of the installation (in the case of relocation).