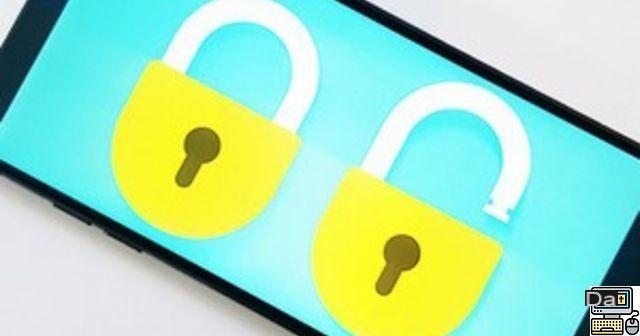 Comment (28)
Iris sensor, fingerprint sensor, facial recognition... these are not the solutions that are missing on Android to facilitate the unlocking of your mobile. But in addition to the various sensors that manufacturers implement or not on their mobiles, there is a solution integrated into all telephones equipped with Android in Lollipop version or higher: Smart Lock. As its name suggests, this solution tries to use the intelligence of the phone and its plethora of sensors to avoid as much as possible the tedious task of having to enter a code or a pattern to unlock your mobile. Short explanation on how the beast works.
The option that interests us here is in the Android settings. Depending on the overlay and the modifications made by each manufacturer, it can hide in various corners of the application. The explanations on the procedure to follow for Samsung, LG and Sony mobiles are detailed below. The steps are more or less the same on most Android implementations anyway.
On a "stock" Android, go to the Settings app, Security section, then select Smart Lock. At Samsung, the route is almost the same, since you will have to go to the "Lock/Security Screen" category then "Secure Lock Settings". You will have to go to "Lock screen" to find the option at LG, while on Sony mobiles, finally, Smart Lock is in the "Screen lock and security" submenu. Unfortunately, Huawei mobiles cannot take advantage of Smart Lock, the manufacturer having decided to instead deliver its own intelligent unlocking mechanism, less rich in features than that of Google. We will come back to this in the section dedicated to unlocking via Bluetooth.
Motion-based unlocking
After entering your pin or pattern and passing a short explanatory screen detailing how the feature works, you find yourself in the Smart Lock submenu in front of a list of several options. The first "Detection of the device when it is carried", speaks for itself and therefore allows you to keep the mobile open as long as you have unlocked it at a time T and kept in motion, the phone will automatically relock as soon as that it will be placed on a table. Activation is simple, just click on the option then, on the screen detailing the feature, activate the switch located at the top right. Technically, this makes it possible to avoid, for example, having to re-enter your PIN or your scheme when traveling between your place of work and your home. However, as Google explains when activating the feature, the phone does not differentiate between you and a third party. If you have your phone stolen, the person will be able to consult all your content as long as they are on the move. Not ideal security issue, therefore.
places of trust
The following option is practical, but requires keeping your GPS active at all times. "Trusted places" allow you to define a list of geographical locations in which the phone will remain unlocked. Thus, the home and the workplace can be defined as safe havens where it is no longer necessary to unlock your mobile. Once the option is selected, click on "Add a verified location", drag the cursor on the map to select the desired location, and click on "Select this location", then on OK. Be careful all the same, the mobile will remain open within a perimeter of 200 meters around the determined position. Avoid in bad places. This is probably one of the most effective options for reducing the time spent unlocking your mobile, but it will inevitably have an impact on the autonomy of the mobile.
Bluetooth Unlock
The third option, 'Verified Devices', is probably one of the best combinations of security and minimal battery impact. It allows you to keep your phone open as long as it is connected via Bluetooth to a specific device (headset, speaker, watch, etc.). To use it, it is necessary to have already paired a Bluetooth device to your mobile, then go to "Smart Lock" ==> "Verified devices" ==> "Add a verified device" ==> "Bluetooth ", then select the device in question. A notification should also appear each time you connect a device allowing you to add it as a verified accessory. So if you're wearing a smartwatch or Bluetooth headset, you'll never have to type in a pin or pattern again as long as your phone is connected to it.
This method is also the only one found on Huawei mobiles; it's in the "Lock screen" section and works more or less the same.
Facial Recognition
The fourth option is that of facial recognition. Many manufacturers boast of including such a feature on their phones even though it has been native to Android for a long time. Be careful though, the option is not impeccable in terms of reliability, and as Google points out, someone who looks like you can successfully unlock your smartphone. It is for this reason that some manufacturers have removed it from their mobile. For those ready to make a slight security sacrifice, the configuration is simple: press "Verified face", then "Configure" and let the phone work, taking care to put your face in the center of the circle that appears on the screen. .
Once you have memorized your face, it is advisable to restart the operation, with or without your glasses, in different light conditions, etc. To do so, simply click on "Improve face matching". Once the service is activated, it will run in the background as soon as you wake up your mobile and will attempt to recognize you even before you have been able to enter your PIN or draw your diagram.
Voice verified
The last way proposed to unlock your mobile intelligently is the "verified voice". Building on the "OK Google" mechanism, this feature allows you to unlock your phone at the same time as you launch a search. Be careful though, as with range detection and face recognition, this feature can pose some security concerns, because "a person whose voice sounds like yours or who has a recording of your voice can unlock your device", warns Google . Considering the number of times our mobile, being in front of the TV or during a discussion, woke up thinking it heard "OK Google", we can attest that the functionality is indeed moderately reliable. However, if you are willing to take the risk, then go to "Smart Lock" ==> "Verified Voice", and activate the "Verified Voice" switch. If your voice is already recorded, you won't have to do anything else, otherwise you will have to train your mobile to recognize your voice by repeating "Ok Google" 3 times.
None of these solutions is therefore without risk, and as is often the practicality cuts a little on security, but for those ready to make some sacrifices, a small mix of these options can greatly reduce the difficulty of having to unlock your phone 50 times a day. It can also be useful in case your brand new high-end phone has a particularly badly placed fingerprint reader...