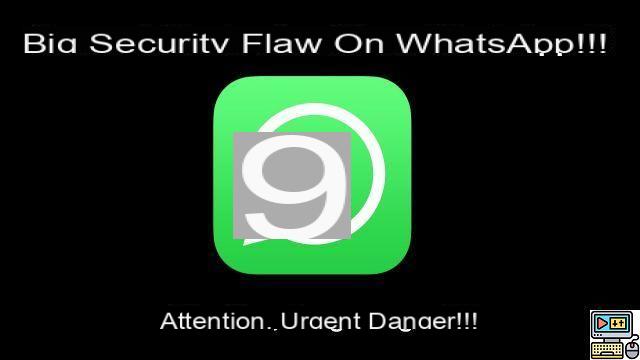 Turning off the automatic downloading of images, videos, and audio files on WhatsApp helps prevent storage space issues over time. By default, media is downloaded automatically when the user is connected to WiFi. In 4G/5G, this is the case for photos only. If you want to disable everything, regardless of connection type, here's how.
WhatsApp has become an essential messaging application for staying in touch with friends, relatives and close or distant acquaintances. A significant number of files are exchanged daily via the application, especially for users registered in several discussion forums. These famous groups through which tens or even hundreds of beautiful photos, videos and other large files.
This can cause two types of problems: a considerable impact on the data envelope and, in the long run, concerns about insufficient storage space. This ends up happening even with a comfortable 256 GB memory.
How to turn off automatic downloading of images on WhatsApp
On Whatsapp, disable image download is easily done in a few steps:
Open WhatsApp and tap the three vertical dots in the upper right corner and then tap Parameters
Select Storage data usage in the list of options
Under the section Media auto download, choose a connection mode from the three listed: mobile data, Wi-Fi or roaming
You have different file types listed: Photos, Audio, Videos, and Documents. Deselect each of them to disable auto-download for the corresponding option
Repeat the process for other connection modes, depending on the media types for which you want to disable or keep automatic downloading.
Finally, be aware that for voice messages, it is not possible to deactivate their automatic download on WhatsApp. The voice notes will therefore be automatically retrieved if you are connected. It should also be noted that it is possible to compress data streams during voice or video calls, the aim being to reduce the amount of data used when you communicate in 4G/5G.
To enable compression, go to Settings > Storage Data Usage. Toggle the switch next to the option Use less data for calls.
The editorial advises you:
WhatsApp: how to download the latest version APK
How to migrate from WhatsApp to Signal: the complete guide
The ability to speed up or slow down a video on YouTube can be very useful. It was possible to do this in the web version of the platform for a while…Facebook allows you to deactivate the automatic playback of videos in your news feed. It's very simple, even if the path is not obvious to anyone who has never seen it...Google Chrome includes a reading mode that allows you to consult a page in optimal conditions. The functionality, however, is hidden in the bowels of the browser. In this tutorial,…It is easy to know if a contact has blocked you on WhatsApp, but some indicators can also trick you into believing it unfairly. So how do you know...