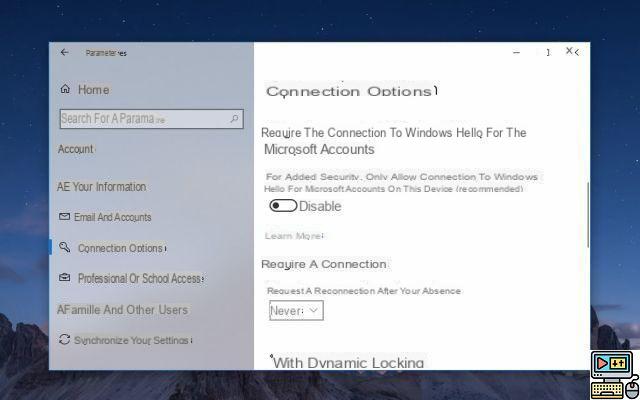 Want to start Windows 10 without a password? We have prepared a simple guide for you to explain how to remove the identification step when opening the system. Stage which takes longer than anything else for a PC that only you use, and at home!
The password requested by Windows 10 can be that of your Microsoft account. It can also be a PIN code that you have defined yourself in the Windows settings. Its objective obviously? Protect your computer from intrusions. Except that many of you are likely to use your PC exclusively at home without anyone else accessing it. In doing so, the password becomes less useful. Hence the interest in withdrawing it.
Lire aussi >> Windows 10: how to find the WiFi password
How to launch Windows 10 without password
Right click on the start menu at the bottom left then select "Execute".
Just write " netplwiz »In the text field then click on OK.
Click on your account then uncheck the following box: "Users must enter a username and password to use this computer".
Then click Apply.
To confirm the operation, enter your password then click on OK.
How to remove Windows 10 password from waking from sleep
Do you also want to remove the identification step when your Windows 10 PC comes out of its nap? Here is how to do it.
Type the shortcut Windows key + I to access Settings and then click Accounts.
Click on the tab Connection options dans la colonne de gauche.
Scroll down and find the section Require sign-in.
Open the drop-down menu and select the option Never.
There you go, it's over! You can restart your computer, Windows 10 should no longer ask you for a password at startup or when you wake up to access your session.
Be careful, this means that anyone will be able to access your personal or business information by turning on your computer. If you want to go back, all you have to do is repeat the same operations and bring your password up to date. Also find our tutorial to create a secure and easy to remember password.
The editorial advises you:
macOS: How to reset the password
How to change your Facebook password
How to change your Gmail or Google password?
Windows 10 won't start? Several reasons can cause problems when starting Windows 10 for the first time or after an update: Bad BIOS settings,... The battery is one of the essential parts of our laptops. Like smartphones, battery life is a crucial factor for a good experience. Some applications act…Creating a WiFi access point on Windows 10 in order to share your Internet connection is done in two steps, three steps. We explain the procedure to you in this… On Windows, there are several ways to update the drivers. Generally, these update automatically. But it is sometimes necessary to force the maneuver,…