Summary
New games for November 2021 New games with touch controls Games leaving Game Pass Reviews
New games are appearing in Xbox Game Pass this November. After Forza Horizon 5, Flight Simulator offers a major update with new content. EA Play adds Dead Space and Dragon Age: Origins. Xbox is enriching its offer with two titles at the end of the month.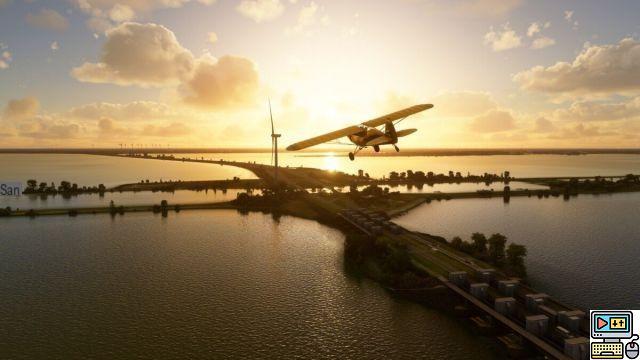 The Netherlands in Microsoft Flight Simulator //
After getting the engines roaring in Mexico on the roads of Forza Horizon 5 or managing their team in Football Manager 2022, Xbox Game Pass subscribers will take to the skies or play it mercilessly at the end of November. Microsoft has unveiled the second part of the titles added to the service.
To learn more
Xbox Game Pass: PC games finally open to mods
We find there in particular the parody spy strategy game Evil Genius 2 in which you will play as an evil genius eager to conquer the world. You will need to build your base, defend it and train your troops to dominate the planet. If you are much more evil, go for Mortal Shell where your survival will depend on your ability to remain vigilant, precise and instinctive.
To cast spells, head to Fae Tactics and his young magician who summons allies to come to the end of a dangerous world. Undungeon is an old-fashioned A-RPG, but with a surprisingly graphic touch.
Take off for the Game Pass
Microsoft Flight Simulator is getting a big update with the Game of the Year Edition version arriving on November 18th. This will include 25 ultra-detailed planes with unique flight models. You will also be able to take advantage of 38 perfectly modeled airports. This update also brings new tutorials and improvements to the weather system. The update is free for all players.
More quirky, Next Space Rebels is released on November 17 and will be available on the service from then on. You become a StarTube (sic) influencer and for that, you have to adjust your camera, develop your channel to become a star… before an improbable flight in space.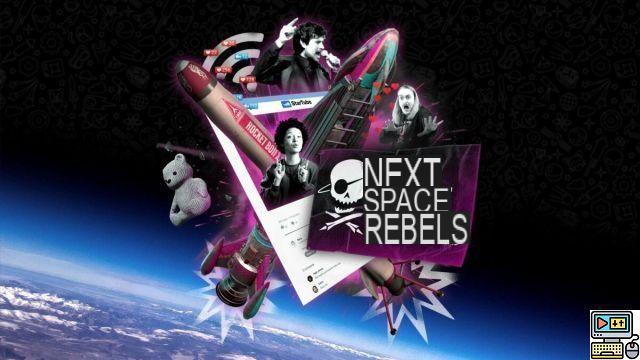 Next Space Rebels //
The partnership between Xbox and EA continue to fulfill the top-flight gaming service. After the arrival in November of the co-op game It takes two which is coming, the addition of Dragon Age: Origins or the 10-hour trial of Battlefield 2042 if you are a PC or Ultimate subscriber, you will be able to savor the landing of Dead Space on the Game Pass. One of the most famous survival missions in a sinking spaceship.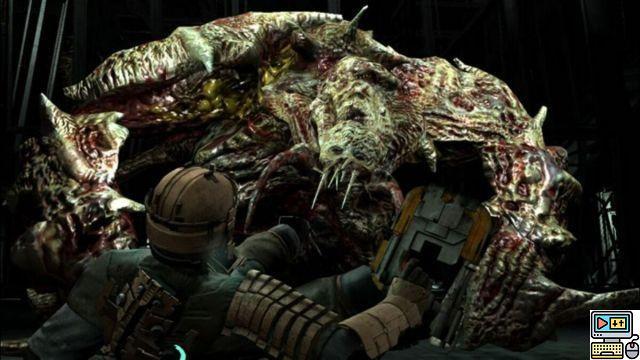 Dead Space // Source : EA
But don't hesitate to discover other titles to follow closely such as Unpacking, an astonishing and seductive rather short game on the life of a heroine through her moves. Or Kill it with fire with his spider hunt. Now is also the time to catch up for those who would have missed Grand Theft Auto: San Andreas which returns in Definitive Edition.
To learn more
Game Pass on Xbox, PC and cloud: all about Microsoft's unlimited gaming subscription
Games added to Xbox Game Pass in November 2021
Backbone (Cloud)
Moonglow Bay (Xbox, PC, cloud)
Project Wingman (Xbox, cloud)
Minecraft : Java and Bedrock editions (PC)
Unpacking (Xbox, PC, cloud)
It Takes Two (Xbox, PC, cloud)
Kill it with Fire (Xbox, PC, cloud)
Forza Horizon 5 (Xbox, PC, cloud)
Football Manager 2022 (PC)
Football Manager 2022 : Xbox Edition (Xbox, PC, cloud)
Dicey Dungeons (Xbox, PC)
Grand Theft Auto : San Andreas -The Definitive Edition (Xbox)
One Step from Eden (Xbox, PC)
Battlefield 2042 Early Access Trial (Xbox, PC)
Dead Space (Cloud)
Dragon Age : Origins (Cloud)
Next Space Rebels (Xbox, PC, Cloud)
Exo One (Xbox, PC, Cloud)
Fae Tactics (Xbox, PC, Cloud)
My Friend Pedro (Xbox, PC, Cloud)
Undungeon (Xbox, PC, Cloud)
Microsoft Flight Simulator: Game of the Year Edition (PC, Xbox Series X)
Deeeer Simulator (Xbox, PC, Cloud)
Mortal Shell (Xbox, PC, Cloud)
Evil Genius 2 World Domination (Xbox, PC) – 30 novembre
Mind Scanners (Xbox, PC, Cloud) – November 30th
17 new games compatible with touch controls
If you are an Xbox Game Pass Ultimate subscriber, you can enjoy cloud gaming and play with your controller or with touch controls. And this last possibility is added to 17 new titles.
Aragami 2
The Artful Escape
Dandy ace
echo generation
Flynn : Son of Crimson
Football Manager 2022 : Xbox Edition
Frost Punk
The Good Life
Lost Words: Beyond the Page
Might Goose
Moonglow bay
Phoenix Point
The Procession to Calvary
Skatebird
Superliminal
Tottaly Accurate Battle Simulator
Yakuza 5 Remastered
They leave us on November 30
These games will no longer be available at the end of November. For Game Pass subscribers, it is possible to benefit from a 20% discount to keep them thereafter.
Call of the Sea (Xbox, PC, Cloud)
FIFA 19 (Xbox, PC) EA Play
Football Manager 2021 (PC)
Football Manager 2021 Xbox Edition (Xbox, PC)
Haven (Xbox, PC, Cloud)
Hello Neighbor (Xbox, PC, Cloud)
Morkredd (Xbox, PC, Cloud)
Va-11 Hall-A: Cyberpunk Bartender Action (PC)