Publish-editorial
Photoshop CC, in its latest version available via the Adobe Creative Cloud offer, brings several new features regarding the management of fonts. Enriched by the integration of the TypeKit font library, they allow you to draw inspiration from the typographies present in an image to carry out your project.
Among the advantages of the Creative Cloud offer, the integration of TypeKit brings a benefit to the user, who can integrate a wide selection of fonts into his creations, all of which can be used under license.
Photoshop is more than editing software: it has become, over the years, a solution for creating project models, integrating increasingly advanced layout and typography features.
The Text tool evolves in the latest version, Photoshop CC 2015.5. First of all, fonts are easier to explore. The font selection toolbar now sorts fonts by families (Serif, Sans Serif, Cursive, etc.), while a button allows you to display or hide fonts from the TypeKit library.
Find a font in an image
The most interesting novelty allows to identify a font present in an image (on a poster, a label, a sign...). To do this, simply select the area to be identified with the selection tool.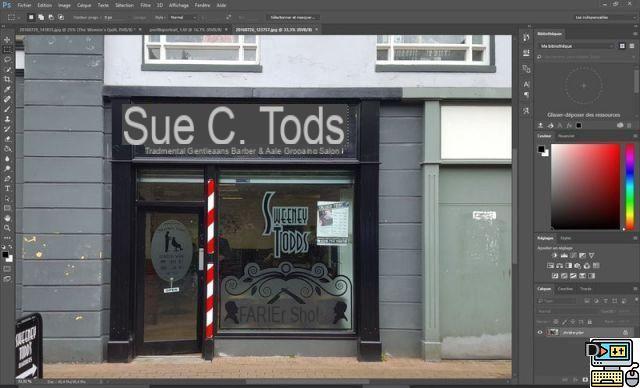 Once the text is selected in the image, click on the Text menu in the menu bar. Then click "Match font".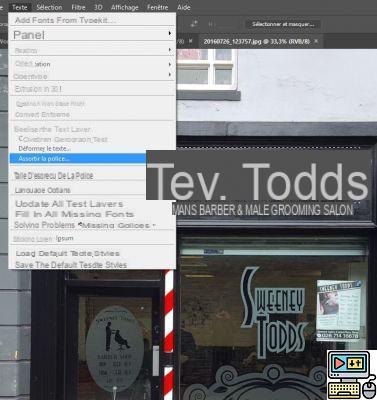 Photoshop will then search for all the fonts present on your PC or Mac, but also from the TypeKit library.

From the results window, you can directly synchronize TypeKit fonts that are not downloaded to your computer. You won't necessarily find the font for your image, but depending on the source, your workstation or TypeKit will likely have a font that's close enough to complete your project.

The Creative Cloud photo offer is exceptionally offered to you with a 20% discount
on the price of the monthly subscription, i.e. 9,59 euros/month (115 euros instead of 143,88 euros for the year).