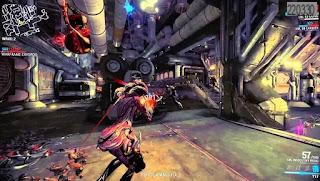 Almost all the most played multiplayer games today are free to play, with free access to all games without limitations and the possibility, for those who want, to spend money. The important thing for a free game is those who do not want to pay for any upgrades to be purchased with real money, can still be competitive against paying players.
The best PvP games come in all shapes and sizes, with in common the simple pleasure of interacting with other people around the world. Whether it's frontline warfare, head-to-head battles against monsters or terrorists, video games wouldn't be the same without a group of people running to kill each other or teaming up together to complete a mission.
Among the
best free games to download on PC Free to play and multiplayer
, of those that entertain everyone, both paying players and casual ones who don't want to spend a penny, we see here the best of the moment, those with more players and those who best interpret the PvP genre (player against player).
In this list,
the best free action games to download on Windows PC, Xbox and Playstation to play
, all updated and with many players online,
strictly multiplayer
.
1)
Call of duty warzone
, is the latest release among the free to play games of the Battle Royale genre, with free-to-play games in open space up to a maximum of 150 players all together. With the mechanics and brutality of Call Of Duty games, this is possibly the best multiplayer action shooter game for PC.
2)
Destiny 2
, free for PC, Playstation and XBox, is one of the most beautiful games ever, with both PvE game modes (ie against the computer) and to fight against other players in PvP. Each mission completed, each boss killed and each PvP match won contributes to earning rewards for having more powerful equipment and improving one's strength.
3)
Apex Legends
, for PC, XBox One and PS4, is one of the most successful Battle Royale games, with shooter battles against other players all facing each other together. In Apex Legends it is also possible to speak using the microphone to other players. Apex Legends is all about teamwork, with 20 teams of three fighting until only one invites remains.
4)
Fortnite
it can be considered the progenitor of battle royale games, becoming today a symbolic brand also for the merchandising of t-shirts and gadgets of all kinds. The free game is not only a free-for-all shooter, but also a building and sandbox game. with its light handwriting and with a much less violent dynamic than Call of Duty, Fortnite is the multiplayer game most played by children and young people.
5)
Dota 2
e
League of Legends
(free for PC only) are two sacred monsters of the multiplayer video game world of the MOBA genre. These are time-consuming games, where you literally immerse yourself in an online virtual world with other people you can team up with to collaborate or fight.
These two games have also become battlegrounds for professional players, attracting an audience of nearly four million people for the LoL Worlds semi-finals in November 2019 and with a prize pool of 34 million dollars for the Dota tournament. the largest prize pool in eSports history.
League of Legends has been the most played game in the world for many years, Twitch's most watched game of 2019, with around eight million players playing together every day on average (Dota 2 has 400.000).
6)
Team Fortress 2
can be considered a classic of the multiplayer genre, released in 2007 was one of the first free PvP shooter games and inspired Fortnite and above all the Overwatch game (which is not free and cannot be included in this list).
Di
Team Fortress 2
I had already written another article several years ago and although the game has changed a lot since then, it remains among the best free to play games for PC, with a rich visual design, cute characters and an interaction between classes that is decisive for winning games .
7)
Counter-Strike: Global Offensive
is a giant of the world of video games, available for PC, XBox and Playstation, with an overwhelming story and graphics of the highest level, it is certainly one of the best multiplayer games on PC. Thanks to regular updates, there are over 20 million players every day engaging in this fast paced, serious, and also very tactical shooter.
8)
WarFrame
, free to play for PC, XBox and Playstation, is one of the most played shooter games in the world, with a third-person view (combining the futuristic sci-fi aesthetics of games like Mass Effect and Halo), fast and frenetic action, many enemies all together and characters (called Tenno) wearing futuristic armor, guns and swords.
9)
Unreal Tournament
is the oldest of the free to play first person shooter games, released with a new free to play version for a few years, with a frenetic pace, varied game modes and a very elaborate map design.
10 )
Modern Combat 5 Blackout
is a multiplayer shooter for Windows PC (also Android and iOS), more traditional, visually impressive, with a futuristic style and fast-paced gameplay. If you're looking for a new shooter, this free Modern Combat 5 has everything a game of this genre should have. Its game modes, combat mechanics and leveling system will immediately feel familiar to players accustomed to first-person shooters. The games are incredibly fast, without lag, despite the number of players. The impact of the fighting is felt, where you can almost feel the power of the weapons.
11 )
SpaceLords
is a third person shooter with a lot of action and frenetic team gameplay, with very particular and accurate graphics.
Spacelords, of the sci-fi genre, can be downloaded for free from both Steam and the Microsoft store for Windows 10.
12 )
World of Warships
,
World of thanks
e
War of Thunder
are similar war games widely played online on PC, all multiplayer and free to play. Depending on the game, world warfare can be played with warplanes, tanks or ships, with 3D graphics and lots of action. World of Tanks is definitely the best of the three, with teams constantly struggling to gain tactical positions on top of each other, where to face enemies and protect allies.
13 )
Let it Die
, for PC and also for Playstation, is one of the most hardcore games on this list, a grueling hack-and-slash game, an addicting race where you fight evil creatures and enemies. When you die, game data is shared with other players and becomes their enemies. Free action games like Let it Die aren't common at all, so it's worth checking out.
14 )
killer SIDE
is a fighting game, different then from the usual shooters, a bit similar to Mortal Kombat and Street Fighter, free for PC and Xox.
15 )
BrawlHalla
, for PC, Xbox and Playstation, is a free to play fighting game with 2D view and cartoon graphics, very entertaining, similar to Super Smash Bros. The goal is to eliminate other fighters from the map. The game is quick and easy, easy to learn and not demanding, with many game modes, maps and battles that are always varied.
16 )
Paladins: Champions of the Realm
, for PC, Playstation, and Xbox, is very similar to Overwatch and Team Fortress, with four character classes and a card-based loading system that adds strategic depth.
17 )
PlanetSide 2
, which was reviewed several years ago, is still a level FPS game today, with three factions fighting to control important territories and gain resources. The most interesting thing about Planetside 2 is that the battles can often take days, even weeks, because they are huge.
Best multiplayer PvP games for PC, XBox and Playstation, Free to play