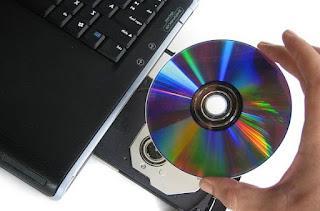 Even though we are now living in the years of online streaming, it cannot yet be said that DVDs are outdated, especially for those who have bought many in the past. Microsoft, however, in its latest editions of Windows has abandoned support for watching DVDs and removed the Windows Media Center program from Windows 10, mainly due to rights and copyrights that it no longer wanted to pay.
If we have a lot of DVD Video to watch on the PC but we don't know how to do it, in this guide we will show you the
best free programs to watch DVD on Windows 10 PC
. The illustrated programs are all provided free of charge but support all those functions that we expect from a good DVD player, namely: the subdivision into chapters, the vision of any extra content, the possibility of choosing subtitles and the choice of language for the films, without any regional or geographical restrictions.
Best programs to watch DVD on PC
The programs that we will show you below can be downloaded for free on any version of Windows (from 7 to 10) and integrate within them the modules to play any type of DVD Video without problems, even those provided with anti-copy protection ( which sometimes generate problems with free players).
PotPlayer
Among the best DVD players for Windows computers we certainly find
PotPlayer
, downloadable for free from the official website.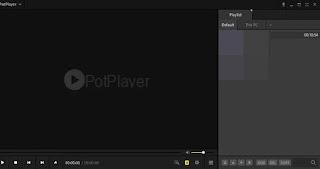 With this program we will have all the codecs necessary to play any DVD Video, a convenient side menu to access the various chapters and various extra contents and support for hardware acceleration, for a high quality and fluidity with any computer.
Free Blu-ray Player
Another free program that we can use to watch DVDs on PC is
Free Blu-ray Player
, available for free from the official website.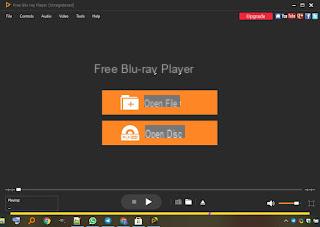 This program was created to read Blu-ray on PC but supports all DVD Video on the market without problems. This player offers a clear interface, allows you to open the start menus of all DVDs and thus choose whether to start from a specific chapter or play extra content. The free version of this program offers full support for video codecs but only limited support for audio codecs: we will not be able to access DTS or Dolby audio but only standard audio.
VLC
The best free player we can use to play any DVD Video is
VLC
, downloadable for free from the official website.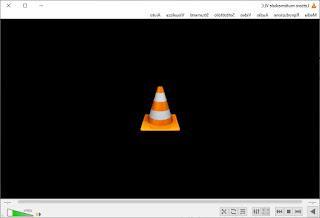 This player does not need any introduction: to open DVDs, all we have to do is start it, press at the top left on
Media
, click on
Open disk
and choose the DVD Video inserted in the player or burner. VLC guarantees maximum support for all types of audio and video codecs, including those used on DVD Video a few years ago (but also modern DVD Video).
To learn more about the use of this powerful software, we invite you to read our guide
25 VLC features: video effects, recording, and much more
.
MPC-BE
A simple, light and effective program for reading DVDs on any computer is
MPC-BE
, available for free from the official website.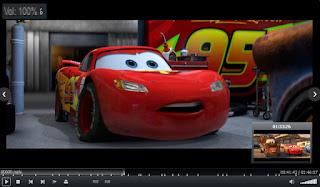 This program derives from Media Player Classic to which it adds a much more modern and clean interface with which you can easily manage any type of audio and video file, as well as open and view all the contents inside a DVD Video.
WinX DVD Player
One of the most complete readers that we can download on Windows is surely
WinX DVD Player
, available for free from the official website.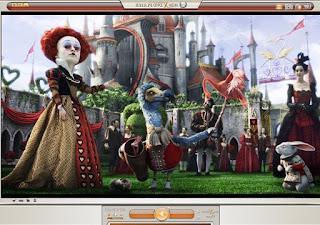 With this player we will have a truly complete interface to better manage all DVDs, with video and audio quality comparable to the great DVD players on sale until a few years ago. This program focuses heavily on the graphical aspect with a control panel at the bottom center of the screen and various function buttons positioned on the sides, with which to control every aspect of the playback.
Other programs to watch DVD on PC
In addition to the programs seen above, we can use one of the valid alternatives below to view DVDs on any computer:
Media Player Classic BE: excellent player all to do. It is a historical program to open videos and DVDs on PC, which takes the graphics of the old Windows Media Player but adds many more functions.
mpv: excellent open source program for PC, very simple, completely free, to view all types of videos and even DVDs (region free).
KMPlayer: another valid multipurpose DVD program, with its own internal codecs that allow you to play practically any multimedia file. It is also one of the lightest DVD players available, making it also suitable for older PCs with limited space.
Kodi: is a complete and free media center that allows you to open DVDs as if you were using an external player and to organize them in a visual way, by downloading covers and information sheets.
Conclusions
If we are big fans of cinema or TV series and have collected many DVDs over the years, it is time to dust them off and see them on the new computer monitor, using the free players recommended above. If we no longer have an internal DVD player or burner (missing on many modern PCs) we can always make up for it with an external USB burner, on sale for a few euros.
Finally, remember that, for those who have old DVDs who are afraid of losing or ruining them, it is always possible to use
programs to copy (Rip) DVD to PC
in order to store them on a sufficiently large external or internal hard disk (at least 1TB).
If the DVD Video is protected by anti-copy technology we will first have to free it from the protection system and only then convert it to an MP4 or MKV file; for these procedures we recommend that you read our guides
Copy protected DVDs or compress them for 5GB DVD4,7
e
Convert Video, MP4 to DVD and DVD to MP4
.
Best Programs to Watch DVD on PC