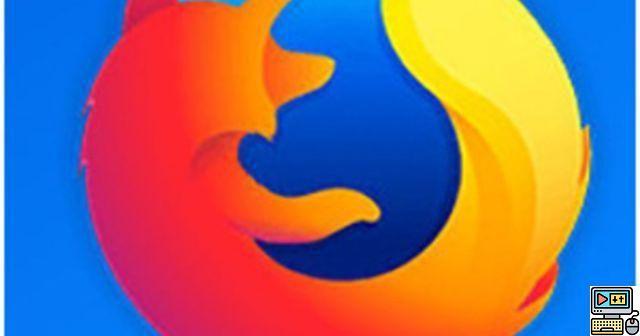 Comment (19)
Browsers have adapted to offer rich multimedia features while ensuring the fastest possible navigation. Among Chrome, Firefox, Edge and Opera, how do you choose the most suitable software for your use?
Internet browsers are the software used to view websites on computers, smartphones and tablets. In the 90s and with the emergence of the first mainstream websites, Netscape Navigator and Internet Explorer were the most widely used browsers. They have now disappeared, the market having been disrupted by new players.
In the early 2000s, the arrival of Mozilla Firefox threw a stone in the pond by providing an open source solution that has attracted the developer community to create thousands of compatible extensions, which are still the strength today. of this browser. At the end of the 2000s, it was the arrival of Google Chrome that completely reshuffled the cards, since it quickly established itself to become the most used across the globe. Microsoft has chosen since 2015 to replace the maligned Internet Explorer by Edge, a multiplatform software with much better performance. And among these industry giants, Opera continues to survive after more than 20 years of development and improvement.
Now what are the differences between the latest versions of these four famous web browsers? Which one is the best for your use? We try to provide you with some answers throughout this article.
DOWNLOAD GOOGLE CHROME DOWNLOAD MOZILLA FIREFOX DOWNLOAD MICROSOFT EDGE DOWNLOAD OPERA

All current browsers support secure HTTPS connection. © Pixabay.com

If we look at the statistics from StatCounter, which mix data from computers, smartphones and tablets, the most used browser in the world today is Google Chrome, far ahead of all the others. In April 2019, it was used by 62,8% of Internet users, ahead of Firefox (4,9%), Opera (2,6%) and Edge (2,2%). This article excludes Apple's alternative: Safari. The latter browser is only available on Apple brand devices, which still represent 15,8% of users.
Google Chrome
Having arrived in a stable version at the end of 2008, Google Chrome quickly established itself to become, in 2012, the most used browser in the world. On its arrival, Google Chrome changed the standards of browsers, offering very regular updates, to better follow the evolutions of the web. Where its competitors developed a major version every year or less, the development cycle planned by Google for its browser offers a new version every month. What's more, no manual intervention is required, updates install automatically.
Its clean interface, its speed of opening and execution, search from the address bar and its development cycle were its strong points when it was released. They have all been taken over by its competitors for several years. So what remains for Google's browser to justify its supremacy?

Synchronization between devices, Chrome's strong point. © Google Chrome

Advantages of Google Chrome:
As the dominant browser, Google Chrome compatibility is taken into account as a priority by developers when creating a website.
Data saving feature on the Android version of the app.
Automatic translation of pages using Google Translate.
Perfect for multi-media use (computer, smartphone, tablet) with sharing of favorites, connection data and means of payment.
The extension gallery even offers web applications.
Disadvantages of Google Chrome:
Sending personal data to Google servers.
The Safe Browsing function could be improved, to better block malicious sites.
Only the "Chromium" part is open source, not the Google Chrome browser itself.
Recurring memory leaks when using a large number of tabs.
DOWNLOAD GOOGLE CHROME
Mozilla Firefox
Mozilla Firefox is the only fully open source browser on our list. Present on computers since 2002 under the name Phoenix, then Firebird, Mozilla's browser took its final name from Firefox in 2004. At the time, few competitors existed, and Mozilla Firefox was one of the only serious alternatives to the Internet. To explore. It quickly overtook Opera in number of users, and continued to gain popularity until the arrival of Google Chrome.
Mozilla Firefox is the first mainstream browser to have introduced tabbed browsing, which has been a revolution in browser use, preventing the opening of a multitude of resource-consuming windows. The only fully * open source * alternative in our comparison, Firefox is extremely customizable, and can count on a large community of independent developers to enrich its catalog of extensions. Its competitors having all recovered its tabbed browsing and extensions, what continues to differentiate it from the rest?

The Firefox Extensions Gallery is rich and useful. © Mozilla Firefox

Advantages of Mozilla Firefox:
Based on a free and open source rendering engine, Gecko.
Rich and varied extension shop.
Firefox Sync facilitates the use between several devices (sharing of favorites, connection data, means of payment).
Is part of the free software recommended by the Spanish State as part of the overall modernization of its information systems.
Since version 57 (Firefox Quantum), increased execution speed with optimized management of multicore processors and GPU acceleration.
Disadvantages of Mozilla Firefox:
Loading time when the browser is first opened.
The default home page contains announcements and suggested links.
No live technical support.
DOWNLOAD MOZILLA FIREFOX
Microsoft Edge
Microsoft Edge, revealed in 2015 and installed automatically through the latest Windows 10 updates, is by far the newest of the browsers compared here. It replaced its predecessor Internet Explorer, which remained between 1999 and 2012 the most used browser in the world, after having benefited until 2010 from a default installation on all copies of Windows.
In view of the vertiginous drop in the rate of use of Internet Explorer, Microsoft wanted to start from scratch with a new browser. Much faster and in tune with the times, it deserves our attention since the iOS and Android versions were released and allow the use of "Continue on PC", an option for resuming navigation on all media. What can Microsoft Edge do to regain lost market share?

Microsoft Edge offers text-to-speech thanks to the integration of Cortana. © Microsoft Edge

Advantages of Microsoft Edge:
Integration of the personal assistant Cortana in the browser.
Excellent HTML5 accessibility.
Very fast opening of the browser and pages.
Automatic reading of articles by voice synthesis.
Support for 3D and virtual reality.
Cons of Microsoft Edge:
Little choice in the expansion store.
Synchronization between platforms needs to be improved.
Retrieving bookmarks from other browsers is not always easy.
DOWNLOAD MICROSOFT EDGE
Opera
Opera may not be the most popular browser, but it is the only one in this review to have existed continuously since 1995! Now based on Chromium, it is present on a large number of platforms: computers, smartphones, tablets and consoles. It has survived the great changes in the web browser landscape thanks to its independence, fast browsing and often original features.

VPN and battery saving, options exclusive to Opera. © Opera

Advantages of Opera:
Integrates a VPN with unlimited HTTP traffic.
Integrates Messenger, Whatsapp and Telegram modules to communicate directly from the browser.
Directly integrates an effective ad blocker.
Offers a slightly different interface from other browsers and refreshing.
Support 3D and virtual reality.
Cons of Opera:
Consumes a little more resources than its competitors.
Sometimes drops features in newer versions (RSS, Atom, BitTorrent support).
DOWNLOAD OPERA
To remember
All the web browsers presented in this article were inspired by each other's new features, and are increasingly looking alike. All of them support the following functions:
HTTP, FTP, SSL, IPv6 et configuration proxy
Reading mode
Extensions library
Versions available and synchronized on all media
Password manager and payment methods
Automatic entry of form data
Private browsing mode
Direct search from the address bar
Tabbed navigation
However, we can offer you the browser that best matches your profile:
Google Chrome
For users not looking for a hassle, with the ability to synchronize navigation between devices without even thinking about it.
Mozilla Firefox
For users who do not trust Google's personal data management policy, and who like to personalize their browser.
Microsoft Edge
For users of the Windows ecosystem, who are looking for a fast browser that is compatible with as many websites as possible.
Opera
For users looking to browse anonymously (VPN), and use instant messaging on computer directly from the browser.
Chrome and Opera are already based on Chromium's Blink rendering engine. Microsoft also plans to develop future versions of Edge based on this program. Only Mozilla continues to develop Firefox independently, with its own free rendering engine Gecko.
These web browsers are all free, so you can regularly test the new versions to see which one suits you best. The only limitation is the import / export of favorites, passwords, and form data, which is not always well handled between different browsers.
Our selection of Internet browsers to download
DOWNLOAD GOOGLE CHROME DOWNLOAD MOZILLA FIREFOX DOWNLOAD MICROSOFT EDGE DOWNLOAD OPERA read also: 17
NEWS: Apps and software
Are our Clic2Load tutorials hidden sponsored articles?
For a few months, we have been publishing tutorials and files written by Clic2Load. Some of our readers have told us about their ...
2 years ago