Google has just provided Chrome for Android with a dark mode (in beta) available in the latest stable version of the application. All you have to do is activate a "flag", then activate the option in the settings. This dark mode changes the interface, but not the sites – although that may change in later feature revisions. In this quick tutorial, we'll walk you through the steps to enable this feature in less time than it takes to say.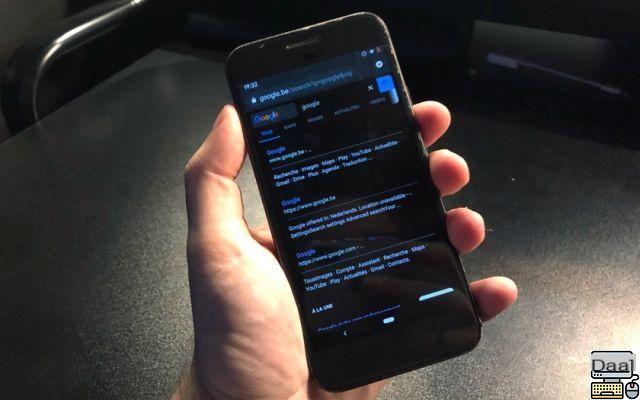 Right now, dark mode is truly the lifeblood of smartphone app developers – whether it's Android or iOS. A dark theme has several advantages: it rests the eyes, especially in dim light and darkness. it can also make text more readable in certain situations, but most importantly, on smartphones with OLED screens, it saves battery life. Indeed on these smartphones, a black pixel is an off pixel which does not consume electricity and the dark gray pixels consume much less than the lighter pixels.
Read also: Android Q – how to activate secret dark mode
How to Enable Chrome Dark Mode on Android
For it :
Open Chrome on your smartphone
In the address bar, type chrome :/ / flags then press enter
Search using the search field Android Chrome UI dark mode then activate the feature by choosing Enabled
Touch the blue button Now restart at the bottom right
Once relaunched, the option should now exist in the settings – an option that must be activated for the dark theme to appear:
Go to the menu ⋮ top right
Go to Settings > Dark Mode
Activate the option
Note: the option will not appear if you "forgot" to restart Chrome after activating the flag. If you cannot find the famous "flag" we are talking about in the 2nd step of this tutorial, your version of Chrome is too old. This feature can indeed only be activated on Chrome 74 and later :
Click here to download Chrome 74+ APK from APK Mirror
Did you manage to enable Chrome dark mode with the steps in this tutorial? Did you encounter any difficulties? Talk about it in the comments of this article.