Google Chrome on Android will be entitled to a new update that rearranges the way tabs work. From now on, it will be easier to navigate from one window to another. However, this update is not yet available to everyone, but it is still possible to install it.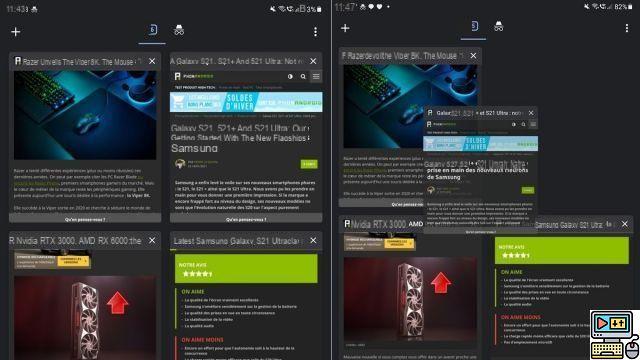 Google Chrome on Android is evolving and is now offering a new way to manage tabs. Here, it's the display that changes, now offering a grid instead of a list. One way to see several whole pages at the same time.
So when you view all the pages, you can see six in full and read several at the same time. Useful in certain situations. It is also possible create groups by combining several tabs in one, which is not too much to navigate easily if you are the type to leave dozens and dozens of open "for later". To switch from one group to another, simply switch by swiping the bottom of the screen.
How to enable tab groups in Chrome for Android
Incognito mode has also been revised a bit. As we can see, it appears on the tabs page, allowing it to be activated with just a tap of your finger.
To read also - Chrome OS 88: the connection by fingerprint arrives on Chromebooks
This new way of navigating is intended to be more practical and more intuitive, but it is not yet available to everyone. However, you can already enjoy it without the latest update. You have to type chrome: // flags / # enable-tab-grid-layout in Chrome on Android. Once done, select Enabled New Tab Variation in the first choice in the list (Tab Grid Layout) to activate it. If you don't like that, the same technique can be used to turn them off. You will then be able to take advantage of this innovation, which will however be missing two or three small things like the groups of tabs.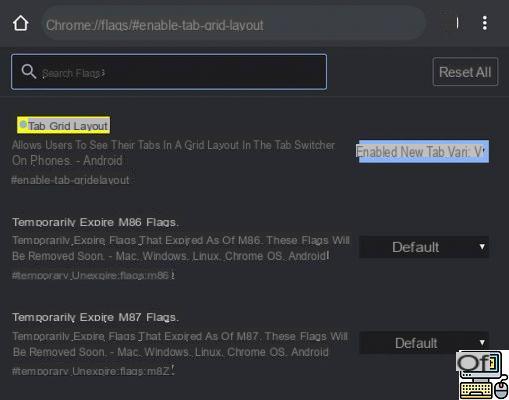 Chrome therefore continues its transformation and 2021 will be an important year for the browser on this side. For example, Google has announced that it wants to permanently get rid of cookies later this year.