The Chromecast is currently in version 2. This small dongle is very practical and allows in particular to cast your smartphone on your TV. Today we will teach you some tips and tricks to make the best use of the latter.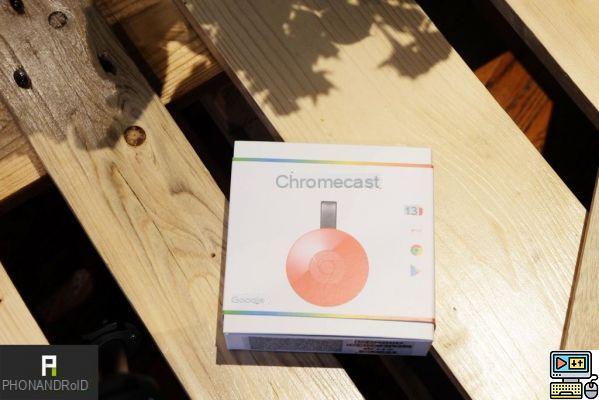 The Chromecast is a relatively powerful tool, which does a lot of things. Its version 2, which we offer you the test here, is a nice improvement bringing more power to this small dongle. Today we offer you our best tips and tricks for using it.
Turn on your TV with your smartphone
Here is a very practical option, but little known, the possibility of turning on your television with your smartphone. Most TVs have an HDMI-CEC port that allows a device connected via this outlet to turn on the latter. This is particularly the case with the Xbox One, which turns on the television by itself when you turn it on.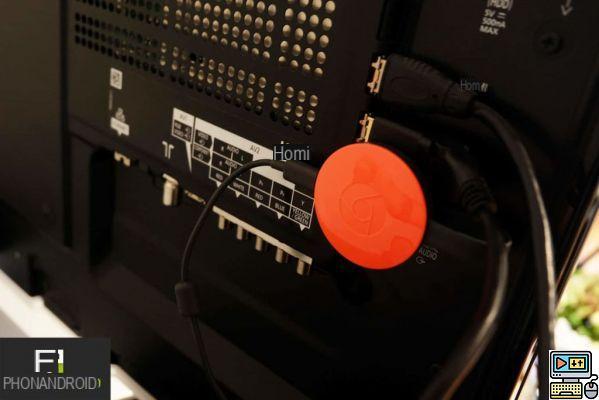 Well, it's the same with the chromecast, since it's also connected to HDMI. To do this, once you have configured your small dongle, let it plug in. And when your TV is off, start streaming to the Chromecast and your TV will turn on by itself, magic isn't it?
Use your Chromecast without a WiFi network while traveling
You end up in a hotel room, but the Wifi is difficult to configure with the Chromecast or there is none at all. In this case the easiest way is to make your smartphone an Internet access point. We explained how to do it in this little tutorial. In summary, go to Settings, then tethering and click on Mobile Wi-Fi hotspot. Now you can use your Chromecast anywhere as long as you have your smartphone and a TV.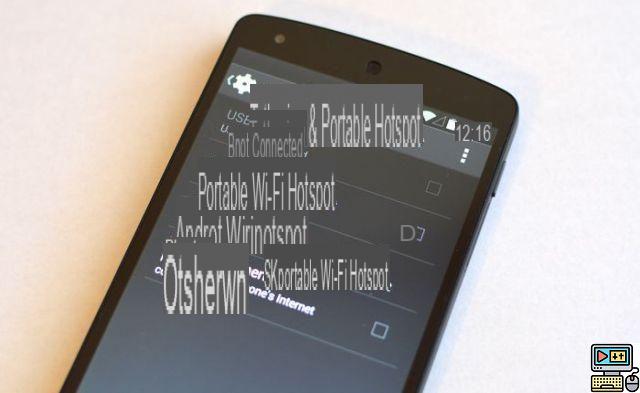 Find all compatible applications at a glance
It's quite paradoxical, but even if the Chromecast makes our life easier, finding compatible apps can be a real pain. Fortunately Google has thought of us and our nerves, just go to this address and you will have all the applications compatible natively, thanks to this no need to test an application to find out if it is compatible.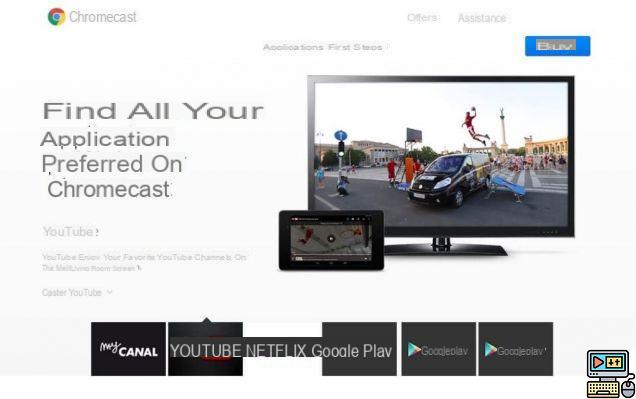 Reduce the quality of streaming to increase fluidity
You should know that from a computer you can cast your screen, as we explained to you here, but you can also manage the quality of the streaming in order to have better fluidity. Basically, this setting is automatic, but if it requires too much power from the computer or if the WiFi is not good enough, you can reduce the quality.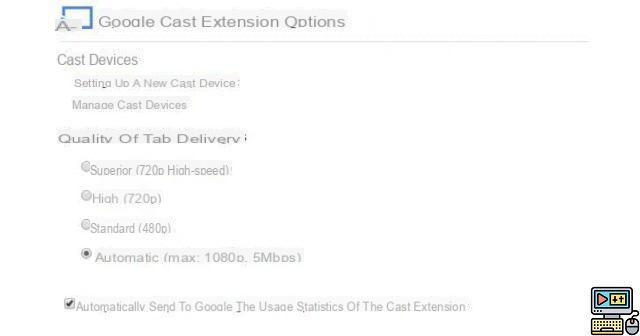 Stream a local file from a Chrome tab
Also in the context of casting a tab on the Chromecast from Chrome, you can also play a local file in this way. To do this open a tab and drag the file into the search bar, if Chrome can read this file then you can cast it on your TV. For example, you can do it for a presentation, just drag the PDF file into Chrome and start broadcasting.
Read also : Chromecast what it is and how it works
Reset your Chromecast
Finally, last tip, but not least, if you have a problem with your Chromecast, know that you can reset it. For this two solutions, either you do it from the Google Cast application in the settings, or manually by pressing for 25 seconds on the Chromecast button.
Here we hope that these little tips and tricks will be useful to you to better use your Chromecast, if you have others do not hesitate to share them in the comments. And don't forget to also check out our top 10 best apps for the Chromecast.