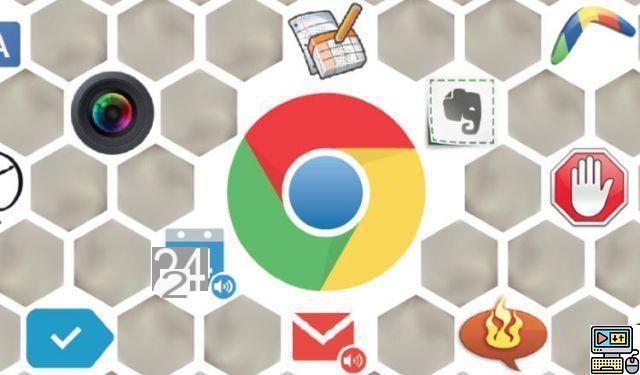 Chrome is the most widely used browser in the world. But it has some flaws that some extensions can make worse. Consequence: Chrome, already resource-intensive, can weigh even more on performance. When these extensions do not collect personal data without your knowledge or install adware.
It's so easy to install extensions in Chrome, it's just as easy to lose track of those abusing their privileges. Or which are too resource intensive. Nevertheless, according to several user feedbacks there are some in particular that you should absolutely delete as soon as possible.
1. GetThemAll Video Downloader. You have probably tried to download videos from various streaming platforms for whatever reason and purpose. And as you have seen, there are many extensions to do this (although for Youtube it is more complicated). Beware of some like GetThemAll Video Downloader which finance themselves by selling your personal data.
2. Antivirus extensions. We are not pointing the finger at anyone in particular. But your antivirus software is already supposed to protect you without the need for an extension. A number of them even exhibited strange behavior. Like the collection of data on your navigation, without really knowing if it is more useful to the R&D department or to the Marketing department.
3. Website Destroyer. This extension is rather funny, on the surface, since it allows you to destroy the sites you visit. By using a wide range of weapons of all stripes. The problem is that users are offered to buy weapons along the way. In case you were wondering, there are alternatives like Kick Ass Bookmarklet that do the same thing. Free.
4. Hover Zoom. The principle of this extension is to zoom in on images when you hover your mouse over them. Some will find this feature useful. But this particular extension turned into spyware after it was taken over by a company that collects and sells this data. Better to avoid it at all costs.
5. Hola VPN. This extension was briefly very popular for watching Netflix videos from the US catalog. But over time, this network, which uses users' bandwidth as a VPN, has been attacked by hackers. In short, having it in Chrome means exposing yourself to the risk of participating in a real giant botnet.
6. ShopGenius. This time it is a price comparison. This extension is therefore supposed to allow you to compare the prices that are displayed with those of other online stores. The problem is twofold: many users have noticed that the extension does nothing for them. Worse, it is very difficult to remove. And communicates personal data to third-party companies.
Also : save RAM with this must-have Chrome extension
These extensions contribute to the fact that Chrome tends to drain the battery of PCs. Of course this list is not exhaustive, and will grow over time. Do not hesitate to tell us in the comments if you know of other harmful applications for your computer.
The editorial advises you:
Instagram on PC and Mac: how to post photos and videos?
How to Download YouTube Video on iPhone, Android, PC and Mac
Google Chrome includes a reading mode that allows you to view a page in optimal conditions. The functionality, however, is hidden in the bowels of the browser. In this tutorial,…Google Chrome records everything you do while browsing the web. If you want to browse without leaving traces, here's how to clean up your browsing history. Chrome and its extension The Great Suspender will allow you to save RAM, and that in a very simple way. Indeed, the extension temporarily suspends unused tabs, making your life easier. In this article, we will reveal how to switch to dark mode on Google Chrome. The procedure is not the same on all devices. Explanations. Usually when you started...