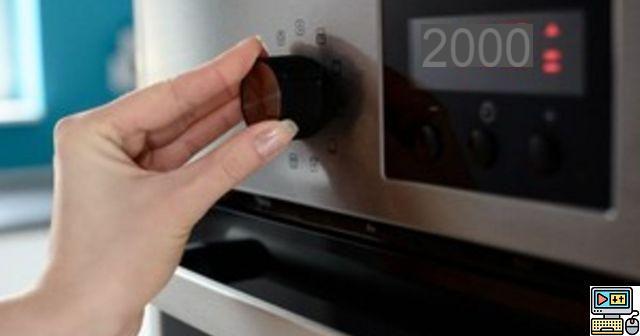 Comment (20)
Along with catalysis, pyrolysis is one of two methods favored by manufacturers to facilitate cleaning of the cavity of an oven. It is still necessary to remain cautious in the face of this process, which is certainly simple and effective, but also extreme.
Pyrolysis consists of raising the temperature inside the oven to 500°C. This extreme heat vaporizes not only the fats, but also the sugars that catalysis — the other method of self-cleaning domestic ovens — cannot remove. Pyrolysis is not without consequence on our immediate environment and the manufacturers also advise leaving the room and ventilating it during the operation.
Unsurprisingly, the very high temperature combustion of food residues inside the oven produces fumes loaded with chemical compounds that are dangerous to health. According to Professor Jean-François Narbonne, toxicologist and former expert with the National Health Security Agency (ANSES), the "cocktail" thus proposed consists, among other things, of acrolein (following the cooking of fats), furans ( it is this time the carbohydrates which are in question), polycyclic aromatic hydrocarbons... presented as potentially carcinogenic.
Nevertheless, Professor Narbonne points out that, in the context of pyrolysis on a domestic oven, the frequency as well as the duration of exposure to these various pollutants are not sufficient to constitute an immediate danger to health; pyrolysis lasts about 2 to 3 hours and the manufacturers recommend repeating the operation every month in the event of normal use of the oven.
Nevertheless, it is still necessary to remain attentive and to follow a few simple instructions when cleaning the oven by pyrolysis.
Start pyrolysis after normal cooking
To bring the temperature to 500°C inside the oven, a lot of energy is needed. By starting the operation after using your oven for cooking, you reduce electricity needs and the amount of the bill.
Remove all accessories from the oven before operation
This includes grids, drip pans, rotisseries, temperature probes, but also the wire shelves, located on the side of the muffle, which support the accessories. Admittedly, manufacturers offer "pyrolysable" accessories.
#728;" in their top-of-the-range models, but this type of service is not widespread. Be careful to remove everything before starting the process; it happens that certain models of ovens block the door during pyrolysis and it cannot be opened during pyrolysis.
Do not stay in the room during pyrolysis, and ventilate well during
One might think that carrying out a pyrolysis during the winter to take advantage of the heat produced by the oven is a good idea. This is unfortunately not the case since the emanations of unpleasant fumes can be significant and the ventilation must be effective. It is therefore necessary to open your window wide, whatever the time of year.
At the end of the operation, remember to remove the residues
Indeed, fumes are not the only products of pyrolysis. It also produces ashes and a quick wipe with a sponge, brush or vacuum cleaner inside the oven concludes the operation perfectly.