Data Recovery from iPhone X and iPhone 8 - Is it Possible?
Data, like many users, followed the launch of the new iPhone X, the latest flagship model from Apple. To know the new model and the new technology means to start studying techniques and solutions to recover data from iPhone x and iPhone 8.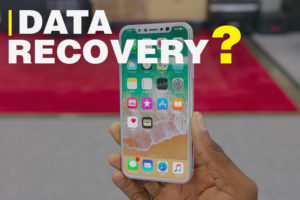 As many of you will have been able to see from the web and from the official presentation of Apple, the new iPhone X, in addition to an innovative A11 processor, will be produced with an onboard memory that can reach up to 256 GB of space.
We all agree that having a similar amount of data (photos, videos, contacts, messages) in a medium such as a phone (iPhone) is as useful as it is risky. IPhone users are aware of the many solutions that can be adopted in terms of Cloud and Backup to avoid data loss from iPhone X. Today an Apple user has various solutions available. The two main ones are the Backup on PC, through iTunes, and the subscription of an iCloud subscription. With the latter solution, the phone backs up data to the cloud with a certain frequency, thus decreasing the risk of data loss.
This is not always the case! Data loss cannot always be avoided!
If during the use of our device, before it performs the Backup, we lose data, what happens? And in this case what should we do?
In this case the only thing to do is to proceed with a data recovery.
The question that arises is this: can data be recovered from iPhone X and iPhone 8?
This question is very complicated. As you well know, all Apple products use an advanced data encryption system and it is precisely for this reason that they are considered safe products in terms of user data security.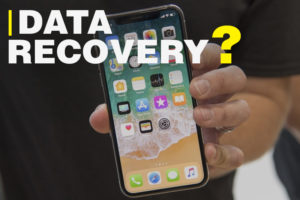 Like the previous models, the new iPhone X and iPhone 8 also feature strong data protection systems. Today the goal of is to study the best solutions to ensure data recovery from iPhone X and iPhone 8 devices.
It is still early to know if and how we will be able to recover lost data from iPhone X and iPhone 8, but it is certainly a commitment that the group will carry out to the end to be able to provide a service with the highest quality ever.