Data Recovery from Server with AVID System - Avid Media Composer
What is an AVID server?
The AVID servers are real systems with proprietary software, a reference for all professionals who operate: cinema, television, and broadcast
AVID systems are one of a kind, and can be considered the best systems for managing television video editing. The only ones of its kind use proprietary technologies, an example are the hard disks that are installed in their servers.

All the hard disks installed in Avid systems can be considered as proprietary hard disks of the parent company as they derive from existing models in the free market but with the firmware modified ad HOC to work within the AVID system. Using any Hard Drives in Avid server is impossible they do not work and are not recognized as System Hard Drives.
In case of hard disk breakage on Avid system there are only two possibilities of intervention, the first is the repair of the damaged support through a data recovery procedure in a clean room and the second is to buy a new support directly from the parent company.
The cost of these media directly from the Avid parent company cannot be considered completely cheap as a Hard Disk is not worth less than 1300 - 1500 euros per single media.
I want to point out that precisely for this reason the cost of AVID systems reaches figures of tens of thousands of euros, you can only think that one of the smallest servers in the range contains no less than 16 Hard Disks inside.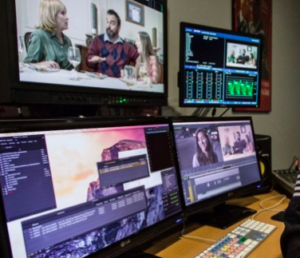 These are the main problems for which data recovery from AVID systems is truly complex and not affordable for all data recovery companies.
You may think that the difficulties are not only in the data recovery phase at the Hardware level, therefore the search for compatible Hard Disks or the repair of damaged ones but there is a further difficulty in reading volumes and partitions. Yes in reading just like that! You should know that Avid does not use a FAT32 or NTFS file system but uses a proprietary file called just AVID.
All these aspects make data recovery from AVID system long and complex, especially when it was caused by the failure of several hard drives in the system. In our experience it happens many times that we find ourselves working with servers where there are multiple damaged hard drives.
These situations happen very often in all large Server systems and mostly result from carelessness and little maintenance by competent personnel.
You may think that when a hard disk of a server is damaged it signals it through an external light which is normally red. Many times due to the lack of control you do not notice, especially because the use of RAID Technologies in these servers does not compromise the use of a single Hard Disk failure. The real problem occurs when more Hard Disks are damaged and therefore the operation of the entire system is blocked.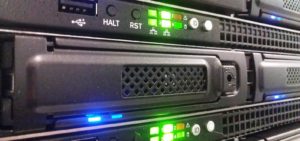 always recommends maximum attention in all the maintenance and control processes of the Company servers, especially when they could compromise the work of the entire structure.
In the specific case of AVID servers, when a server stops in 80% of cases, it compromises the programming of all future films and therefore also their editing.
If you or your company have also lost data from your Server with RAID system or from an AVID system, contact the group that with the presence of specialized engineers will be able to help you in all aspects concerning data recovery and server recovery.
LINK: