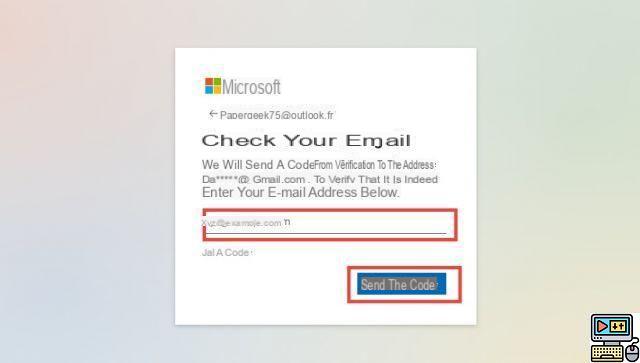 Want to delete an Outlook or Hotmail account you no longer use? In this article, we will detail the procedure to easily and permanently close a Microsoft account.
There are several reasons why you may delete an Outlook or Hotmail account. You used it for a specific need that is no longer on the agenda. Another scenario: you have several Microsoft addresses but wish to abandon some of them without leaving them active. Or you have simply been seduced by another email service. Whatever the reason, in this guide we are telling you the steps to delete Outlook/Hotmail account easily.
Lire aussi >> How do I recall an Outlook email?
Outolook, Hotmail: how to delete your account?
It has been several years since the Hotmail messaging service changed its name to Outlook. Nevertheless, it is still possible to choose @hotmail as the domain name, as we have seen while writing this article. Either way, @hotmail and @outlook refer to the same, unique Microsoft email service. Whether you want to delete an Outlook or Hotmail account, the process is therefore identical in every way.
But before you start, know that your other accounts and data associated with the address you want to delete will also be lost: Skype, Xbox Live, OneDrive, LinkedIn, Windows settings linked to your Microsoft account, etc. So make sure that the address to delete is not linked to any other service you use frequently and don't forget to save your data. You can also forward your emails to another email service like Gmail.
Go to account.microsoft.com and sign in with your Outlook or Hotmail address if it is not done yet.
Click on the section Your informations located in the top blue menu.
Then scroll down and click on How to close your account.
You will then be asked to verify your identity with the telephone number or e-mail address that you provided beforehand.
Type in your verification method then click Send code.
Then type the code received in the field dedicated to this use.
Microsoft will then give you advice before completing the procedure. Use of Skype credits, current subscriptions, automatic responses to configure… Read everything carefully!
Your account will be permanently closed after 60 or 30 days (as you wish). A period during which it will always be possible to reset it.
Click on Next to continue the procedure.
It's almost finished. Now just tick all the boxes to confirm that you are aware of the effects of closing your account.
Indicate a reason to justify your departure to click on Mark the account for closure.
Your account will be permanently closed after the period you indicated.
The editorial advises you:
Outlook to Gmail: how to activate automatic email forwarding
How do I recall an Outlook email?
Netflix: how to delete a profile or your account?
Windows 10 won't start? Several reasons can cause problems when starting Windows 10 for the first time or after an update: Incorrect BIOS settings,… December is approaching and the list of "free" Xbox Games With Gold games has fallen. On the menu: escape, island management, orc slaughter and…Halo Infinite is the next first-person shooter video game developed by 343 Industries and published by Xbox Game Studios. Its release is scheduled for the end of 2021 on…The battery is one of the essential parts of our laptops. Like smartphones, battery life is a crucial factor for a good experience. Some apps work...