Have you subscribed to a Disney+ subscription and have you forgotten your password? Or have you given your access to other people and you want to change it because it has been passed around and you no longer control anything? Don't panic, here's how to reset your precious Disney + password.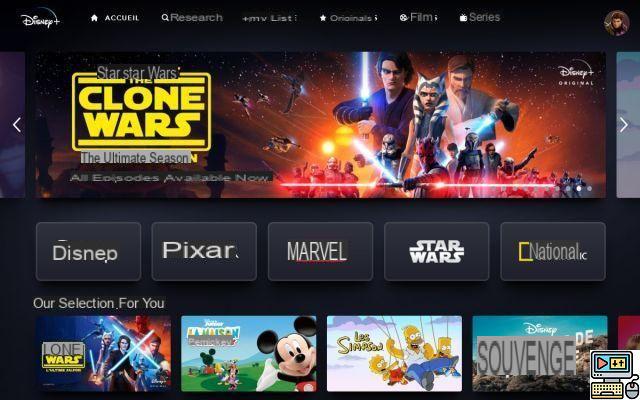 CLICK HERE TO SUBSCRIBE TO DISNEY+
There may be several reasons why you want change your password Disney+. You may simply have forgotten it. It happens and it is not catastrophic. You may also have decided to change it because too many people around you have access to your account. Or that someone malicious stole it from you. But then again, it's not the end of the world and it is ultimately very easy to change your password.
Remember that nothing prevents you from sharing your account, and therefore from giving your password to other people. The streaming service offers to create up to 7 user profiles and watch its programs on 4 stations at the same time. On the other hand, the other side of the coin is that your username and password quickly circulate from hand to hand. And the more people there will be to use your account, the less you will be able to connect to the service to watch your favorite movie or series. It may be time to change the password associated with your account.
Also read: Disney +, films and series, all the new things to watch this weekend
How to reset your Disney+ password
First go to the Disney+ website.
Click on the button LOGIN located at the top right of the main interface.
Entrez email-address that you used to register for the service. Press the button Continue.
Click on the function Forgot password located at the bottom.
An email containing a 6-digit code is then sent to you. You have 15 minutes before it expires. enter it in the Disney+ main interface and press Continue.
You will then be asked for a new password. It must contain at least 6 characters, a number or a special character.
If you suspect someone has stolen your old password, check the function Sign out of all devices.
Finally press the button Continue.
It's done: you have just reset and changed your password. Keep it in mind, but rest assured: you can repeat the operation as many times as you wish.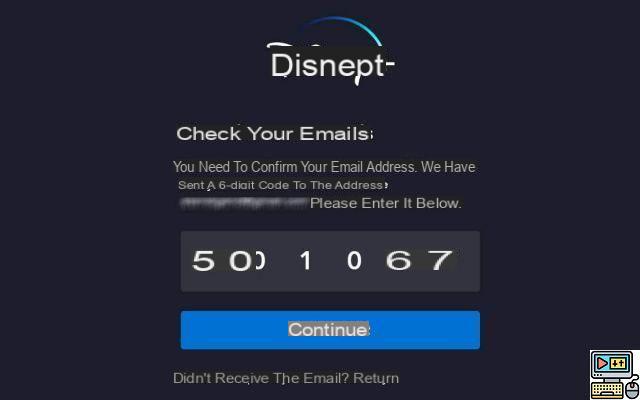 How to change your password once logged into the site
If you want to change your password without going through the reset phase (without sending a code by e-mail, therefore), here is how to proceed:
Sign in to your Disney+ account, then click one of the user profiles.
At the very top right of the main Disney+ interface, click your avatar and select the option Account.
In the section Account > Password, click on change the password.
Your new password must be 6 characters, a number or a special character.
Check the function Sign out of all devices if you believe someone has stolen access to your account.
Finally press the button Save.
That's it, you now have a new Disney+ password.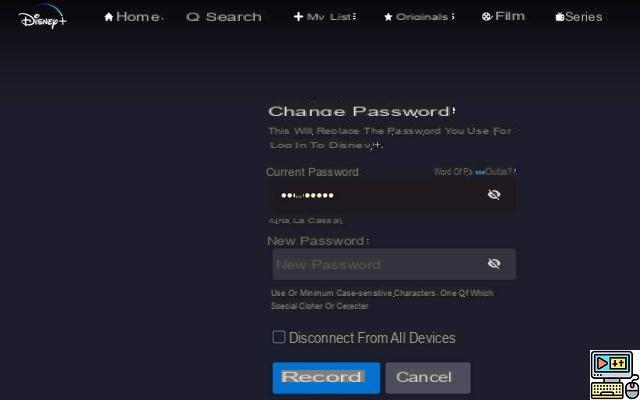 CLICK HERE TO SUBSCRIBE TO DISNEY+