Summary
Configure downloads Download a film or series Comments
Disney+ offers a system for downloading series and films on Android, iPhone and iPad. Thus, it is possible to watch available content without having to connect to the internet. Here's how to download Disney+ content, and especially how to configure these downloads.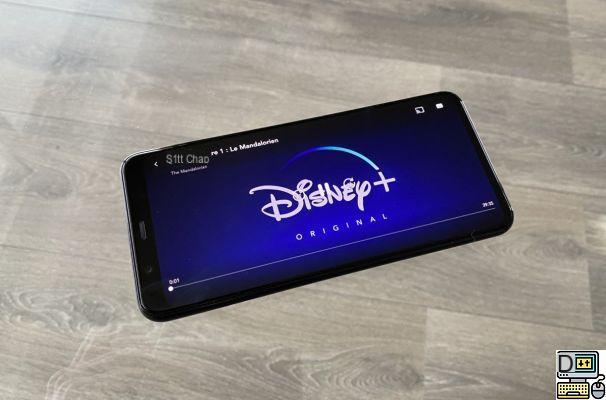 Disney +
Disney+ has been available in Spain since April 7, 2020, offering access to a large number of films, series and other period cartoons. As on other streaming services like Netflix, Amazon Prime and even YouTube Premium, it is possible to download content in order to watch it offline.
Disney's streaming service offers several settings to best manage its download, here's how to master it all!
Configure downloads on the Disney + app
First of all, downloading content is only available on iOS and Android. For computers, SmartTV or consoles, it will be necessary to be satisfied with online streaming.
On the application, go to the Parameters by clicking on your profile picture at the bottom right and going to the App settings.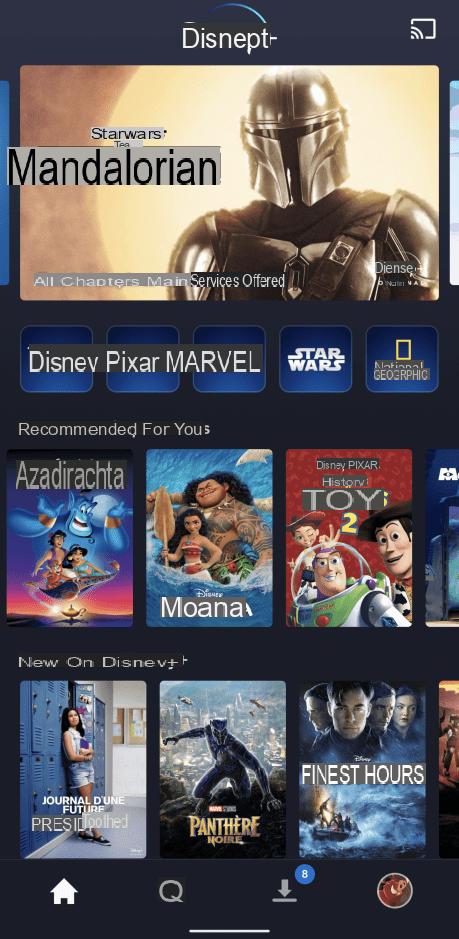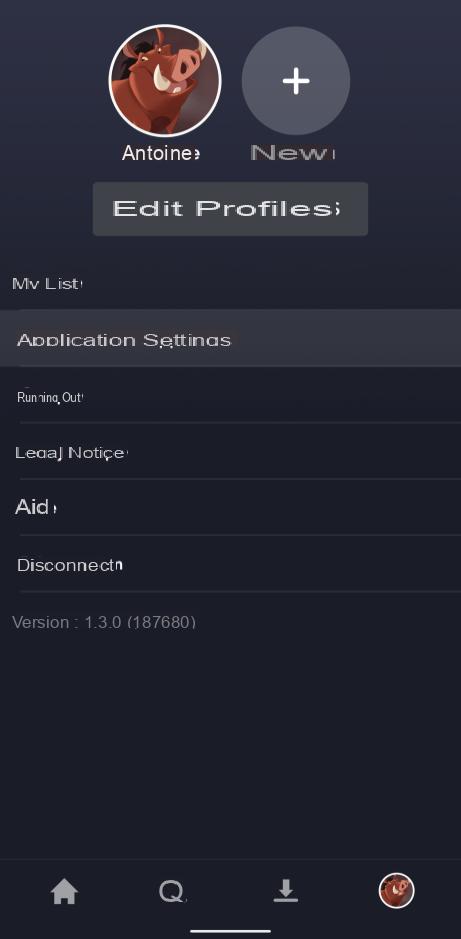 In this window, the category Downloads allows you to change several settings. You can already choose whether the downloads are limited to a WiFi connection or not and especially the quality of the content that will be recorded. Three options are available: Normal, Average et High.
You can change these settings to save space, but also to download faster if you have a bit slow or limited connection. Finally, you can choose where the movies and episodes will be saved: in the smartphone's internal storage or on a microSD card if you have one.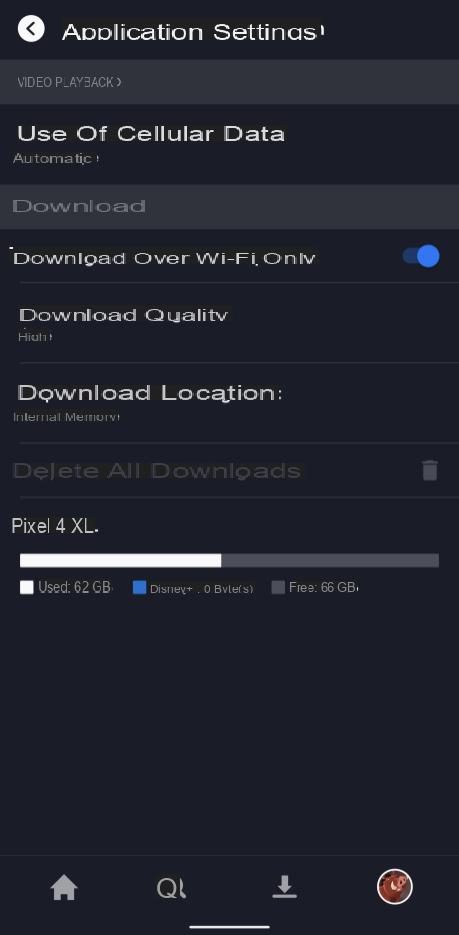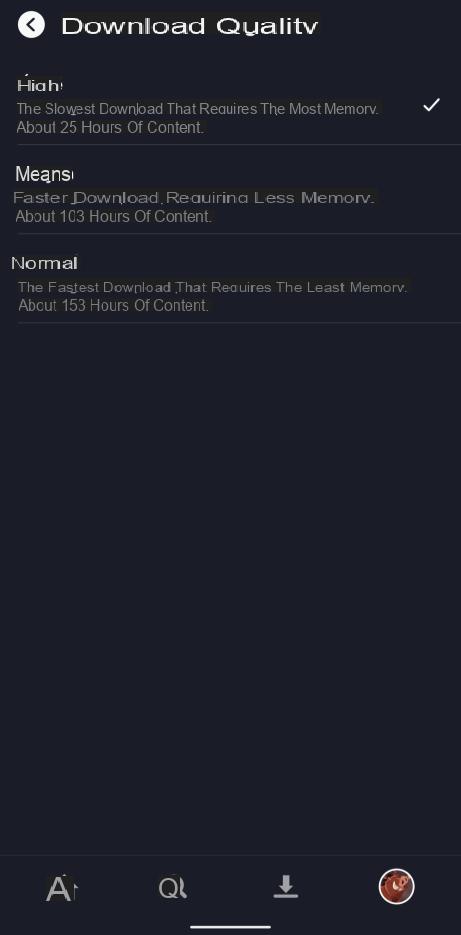 Unfortunately, we are not very well informed about the definition of the three qualities proposed. We can only assume that the standard quality is classic SD, average HD and high Full HD. Disney + just says how much content you can download before it fills your memory.
Once these parameters are set, you can proceed to download your film or series.
Download a movie or series on Disney +
To download content from Disney +, go to the desired movie or series page. A download icon should appear, for a series there will be one next to each episode, but also for the entire season. Click on it and go to the download menu represented by the icon in the bar at the bottom of the interface.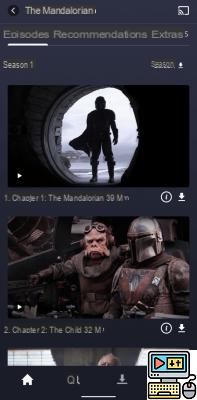 From this menu, you can follow the progress of your downloads and, when they are finished, you will just have to click on the content to watch to launch it, even without connection.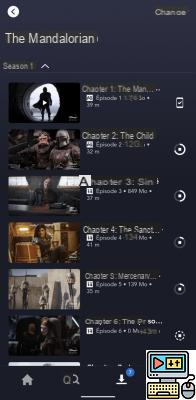 The first episode is downloaded, as indicated by the icon to its right while the other episodes are being recorded
To remove downloads, just click Edit at the top left, select the episodes to delete and click on the Basket. It is even possible to do it for the complete series at the home of the downloads menu.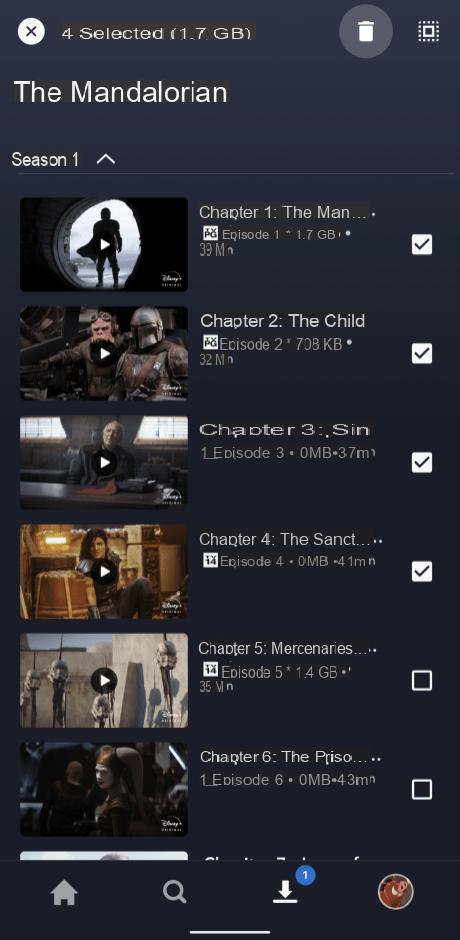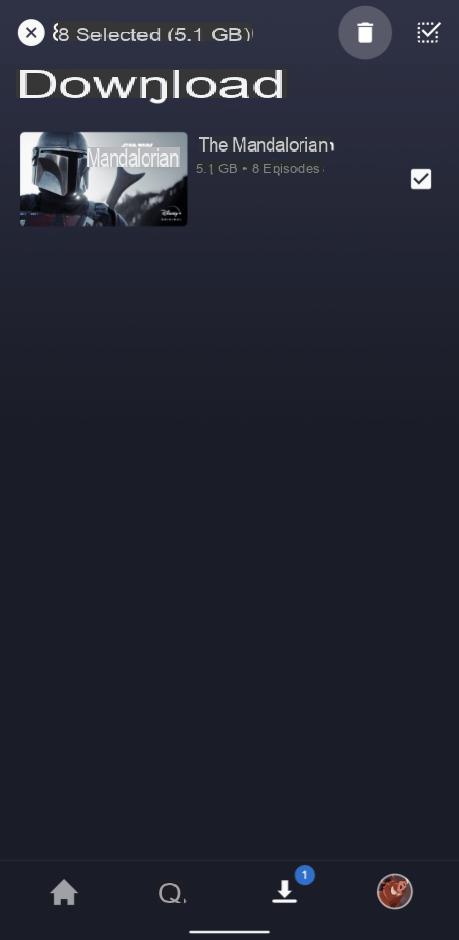 Your downloaded movies or episodes will remain available as long as you connect to the internet with the application within 30 days. On the other hand, even deleted from the platform, the downloaded content will remain searchable.