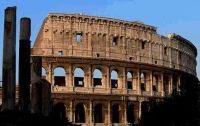 Always focused on looking for new ones to see films, TV series and cartoons, I had forgotten that on the internet you can also find more serious but equally interesting films and videos: documentaries. The documentaries can be watched in streaming on the internet and therefore also downloaded from important sites to enrich school research, to collect teaching material or for a simple desire to know and culture. These are often historical videos, extracts from newscasts on important dates, chronicles of historical facts and commented, illustrated and, at times, interactive explanations of natural and scientific phenomena.
So let's see what the
best websites to watch documentaries online
clearly
free
.
1) The Netflix channel on Youtube makes available, for free, some of the best documentaries on the platform, especially naturist and scientific, with animals, nature, landscapes. The videos are of the highest quality and translated in the city.
2) It is impossible not to mention
YouTube
as a resource for finding documentaries of any kind.
The best Youtube channel to watch historical videos is that of
Instituto Luce
in which more than 20000 original documentaries are collected, shot in the years 1920 and 1960. Below is a video presentation
You can also search for the word "documentary" and then maybe refine it by adding another term.
4)
Google Art and culture
instead it is the historical archive of the 900th century with photos, videos and information regarding the main events of the last century. At the top there is a timeline and you can scroll through the various documents viewing them in a modern and high quality site.
5) The site
Documentary.net
lets watch many
free streaming documentaries
. The videos are in English but the site allows you to see the top 20 or browse the titles by categories, including scientific documentaries, technology, historical videos, on animals, art, wars and more.
6) Fans of
science, nature and technology
they can find all the documentaries they want for free on the site of
National Geographic
. The videos are listed with a preview and categorized according to the most clicked, most viewed and, finally, by categories. The topics of the videos available are: animals and nature, engineering, disasters, natural history, science, travel, history, society, environment and music. Unfortunately, however, these are mainly video previews that are broadcast by the pay TV channel.
7)
Critical Past
is an English site full of photos and
historical videos and documentaries
from 1890 to today (with insights especially for the years of the Second World War). Truly a huge archive rich in resources, for any subject you want to deepen. The videos can be viewed from the site but can only be downloaded by paying a subscription.
8) The most stocked English site for free live streaming documentaries is
Documentary Heaven
a collection of videos from the Discovery Channel, historical and modern documentaries, nature videos and in-depth reports. Each documentary is previewed and there are also the rankings of the most viewed and most popular.
9)
Thought Maybe
is a documentary site in English very full of videos to watch for free in direct streaming from the internet. To search for interesting ones, you can use tags or categories or the search engine.
10) The site
Ovo video
is an old project still online that allows you to see many documentaries and historical videos for free. There are streaming videos of history, biographies of movie characters, analysis and art documentaries, and much more.
Documentaries and historical videos to watch in streaming for free