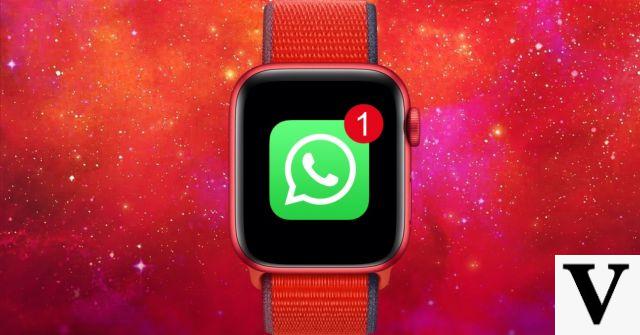 In this article we want to explain you all the functions that you have available for the application of
WhatsApp on your Apple Watch.
The Apple Watch is Apple's smart watch and has multiple advantages, among them, you can have WhatsApp connected to your wrist constantly. At the moment, Facebook, the creator of the WhatsApp application, has not created any specific official platform to use WhatsApp through your watch.
That is to say, for the moment there is no possibility to talk to whoever you want whenever you want through your phone, but it does have some very useful functions available. When you get a new notification on WhatsApp, you will be able to see it from your watch and you will have the opportunity to make some interactions right then and there.
The first thing we're going to show you below is exactly how WhatsApp works on the smartwatch with the platform that it currently has and then we will we will go on to explain you what are all the limitations that you will be able to find with respect to the WhatsApp app, WhatsApp Web or WhatsApp Desktop.
If you still do not have WhatsApp installed on your smartwatchyou can read this guide on how to install WhatsApp on your Apple Watch.
How WhatsApp works from your Apple Watch
All those who have an Apple Watch have been waiting for quite some time for a specific WhatsApp application to be born as an answer to the need to messaging through the smart watchbut for the moment Facebook has not wanted to work on it.
Other competing applications such as Telegram do already have an installable platform for Apple Watch, so, oddly enough for Apple Watch, so oddly enough, this time WhatsApp is lagging behind, or simply does not want to invest in this matter.
That means that, from your Apple Watch, you will not be able to search among your contacts, open the chats you have created or talk in the conversations you already had open. But WhatsApp on Apple Watch is still a very useful feature. When you receive a message, a notification will appear on your smartwatch and you can respond to it at that moment.
Actually, Facebook can't take credit for this feature, but it has to do with the watch's notification system itself. As soon as you receive a notification, your Apple Watch is going to offer you three different ways to send a reply. To make this work, you'll simply need to log into your Apple Watch app through your iPhone and go to the Duplicate iPhone Notifications section.
Once inside this section you will have to verify that the WhatsApp option is activated. Of course, for this to be possible, you must have the WhatsApp app installed on your mobile and be logged in with your phone number. This means that when you receive a WhatsApp notification, it will be sent to both the iPhone and the smartwatch.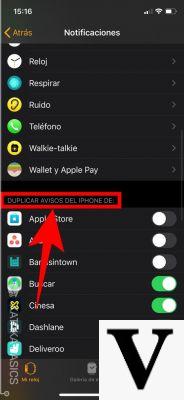 When you get this notification you will have to look at your Apple Watch and you will see that you have an option to reply using some quick functions or through some predetermined answers.
However, everything is already invented, that's why there are third-party applications that allow you to have the WhatsApp app installed on your Apple Watch.. These applications are paid and also you will be giving them the rights to your conversations, so they can use them as they wish and will be infringing on your privacy.
To choose a messaging application it is always advisable to choose the official onesSo let's focus only on the WhatsApp options available for your Apple Watch.
Using WhatsApp on the Apple Watch
As we mentioned in the previous section, you can only use WhatsApp on the Apple Watch to reply to the messages you receive at that moment. In order to use it then, you will have to wait for a notification to arrive on the messaging app and not open it through your iPhone, but only focus on the smartwatch.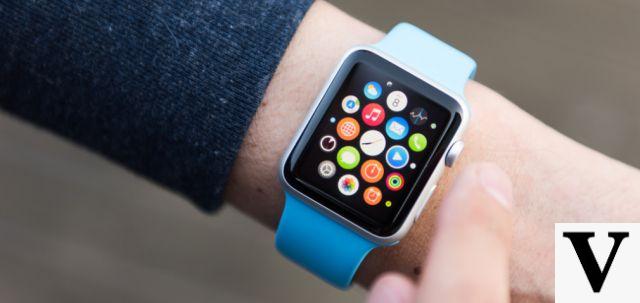 Tap on the notification on your smartwatch to view it and start the process of replying. You must receive a notification to be able to interact with it, that means that the contacts you have muted will not appear.
Once you are ready to respond you will have three different options available. The first one will be to dictate your own answer by pressing the microphone button, the second function will be to handwrite letter by letter your answer and the third one will be to send an emoticon of your choice as a reply. In addition, you will also have at your disposal a list of pre-selected pre-selected quick answers and to use them you will only have to click on the one that best fits the conversation.
In case you choose the first option, that of dictate the answerthe system will transcribe what you say and write it on the screen of your Apple Watch. You have to be as precise and neutral as possible and do not speak fast. In case you want to write a comma you should say the word "comma". If you agree with what he has written, you will have to press the Send button.
If you choose the option to write your own answer, you will see on the clock screen the place where you have to start typing. It is an area delimited by dots that your finger will capture, but do not leave the perimeter, because it will not detect you. Write letter by letter what you want to say. As you type, you will see a predictive text field that will help you complete the words more easily.
At the bottom of the screen you will find the space button which you should press between words. You must write a clear letter, because depending on the stroke it is possible that the Apple Watch does not pick up the letter correctly.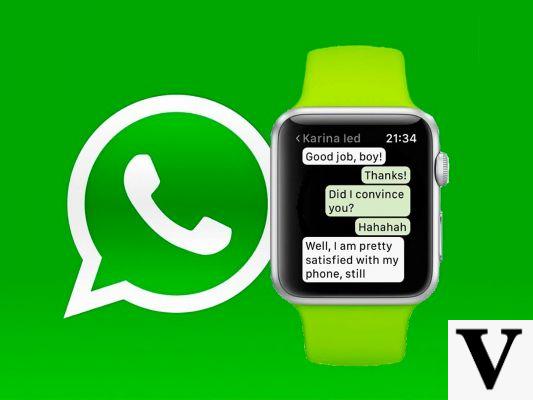 Finally, if you choose the option to send an emoticonyou will see a list with all the emojis that you have available. Choose the one that best fits with what you want to answer and click on it. Sometimes a picture is worth a thousand words, so if you do it right, have no doubt that your contacts will understand you.
We hope that this article has helped you to know everything you can do in WhatsApp with your Apple Watch through the functions available to you. If you are interested in learning more features and curiosities about this messaging application, do not hesitate to read our posts of OnlyWhatsApps. In these articles we will explain in detail each of the updates that WhatsApp offers you.