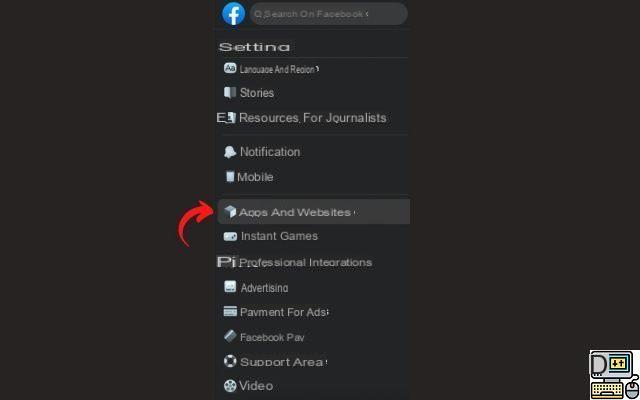 Many applications or various games are often affiliated with your Facebook account and in this case have this ability to access your personal data. The best is then to delete these apps in order to preserve your information and no longer be disturbed by certain notifications. Here's how to get rid of it.
Facebook is without a shadow of a doubt the is the international treasure n ° 1 where you can associate a multitude of applications and games with your personal account. It only takes a few seconds to link these apps to their profile and unfortunately, they can easily access our personal data.
The information concerning us is then easily within the reach of these applications, which it is preferable to delete so that this data remains strictly confidential. But then, how should we do it? How do we tell Facebook to stop linking our data to this or that application or game? Follow the leader.
Facebook: how to get rid of apps and games
Adding an app to Facebook is usually a quick and seamless process. So much so that you might not even be aware of all the apps you've added over time. Review your list of apps and delete the ones you don't want is certainly a task worth doing, and done periodically.
How then, so that these apps no longer have access to our account? This is what we explain to you in detail through this simple tutorial, which tells you how to get rid of 100% of all apps and games anchored on your Facebook account.
To remove an app or game you've added to Facebook:
Click on your account at the top right of Facebook.
Select Settings and privacyAnd click Parameters.
In the left menu, under Settings, go down and click on Applications and websites.
On this page, you will find all the applications and games associated with your Facebook account. Locate the ones you want to delete, then click on Remove next to the name of the app, game, or website. In our case here, we have three sites associated with this Facebook account.
(Optional) Facebook will ask you to confirm before validating the deletion. Here you can either delete all the app's posts on your journal, or allow Facebook to notify the app that your connection has been deleted. You may be offered an alternate connection method.
Click finally on Remove and voila (finally).
Note that you can also click deactivate just below this menu to prevent any connection to Facebook in the future.
By following these steps to the letter, you should then be able to easily clean up your Facebook account and say goodbye to applications and games that take over your personal data. It's really very simple, so don't wait any longer and go for it to get rid of it. And if you have had enough of the social network, do not hesitate to watch our tutorial to delete your Facebook account.
Will apps and games still have my data after deleting them from Facebook?
When you block or delete a third-party app or game, that third-party app or game will no longer be able to access your information about you available on Facebook. However, if you have shared Your email address with an app or a game, you will always be able to receive emails at this address.
See also: Facebook: how to hide your photos from the public?
Likewise, these applications may have login information about you shared outside of Facebook. It is best to refer to the application and delete their data directly from the game or the application in herself.
The editorial advises you:
How to delete your Facebook account
Facebook: how to hide your photos from the public?
Netflix: how to delete a profile or your account?
Facebook allows you to turn off videos from autoplaying in your News Feed. It's very simple, even if the path is not obvious to anyone who has never seen it...Facebook Messenger has been using end-to-end encryption since 2016. To take advantage of it, just start a secret conversation with one of your contacts. Still need to know… When you use Instagram, your contacts can know that you are online, a small green circle appearing on your avatar. Except that you might want to survey the application in all… Instagram allows you to activate double authentication so that you no longer depend solely on the security of your main password. A way to significantly strengthen the protection of your account...