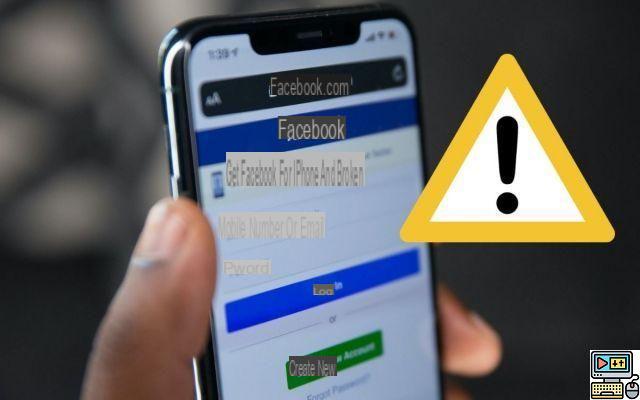 On Facebook, fake profiles are legion. In the event of identity theft or when an account behaves inappropriately, it is possible to report it, or even have it closed. Here's how.
We can never repeat it enough: the Web is a jungle populated by individuals with malicious intentions. And Facebook is prime terrain for them. Identity theft, revenge porn, sharing inappropriate content, harassment, racism, incitement to violence, spreading of false information, false profiles for scam purposes... Users are confronted daily with reprehensible behavior that should not be left unpunished.
Facebook: how to report a fake account?
Do you think the person behind an account is impersonating someone else or yours? Do not hesitate to report it without further delay to the social network. To do this :
Click on three small dots at the top left of the suspect account then on the option Find help or report profile.
Select the appropriate section depending on the situation (identity theft, fake account, fake name).
It is also possible to report here a person publishing inappropriate content but also a user harassing or intimidating others.
Choose the option that sticks the most to the situation and Facebook moderators will take care of investigating! If the usurpation or falsehood of the account is proven, the profile will be closed as soon as possible.
For stalkers, it is highly recommended to block the person stalking you after reporting them. Just click on the three little dots on their profile and click on Block. Once done, they will no longer be able to identify you, invite you to events or groups, start a conversation with you and add you as a friend.
Facebook: how to report inappropriate content
To report an inappropriate publication, the procedure is the same:
Click the three dots next to the post you want to report.
Go to the section Find help or report: I have doubts about this post.
Then select the section concerned to escalate the problem to the social network.
As Facebook points out, when danger is imminent (suicide attempt, call for murder, etc.), law enforcement must be notified first before reporting on the social network.
The editorial advises you:
Facebook: how to hide your photos from the public?
How to delete your Facebook account
Facebook: how to change your profile name?
Facebook allows you to turn off videos from autoplaying in your News Feed. It's very simple, even if the path is not obvious to anyone who has never seen it...Facebook Messenger has been using end-to-end encryption since 2016. To take advantage of it, just start a secret conversation with one of your contacts. Still need to know… When you use Instagram, your contacts can know that you are online, a small green circle appearing on your avatar. Except that you might want to survey the application in all… Instagram allows you to activate double authentication so that you no longer depend solely on the security of your main password. A way to significantly strengthen the protection of your account...