Summary
1. How to test your internet connection
2. How to verify that the problem is not with Facebook
3. How to check that your Facebook application (Android / iOS) is up to date
4. How to restart, reset or outright reinstall the Facebook application
5. Before continuing, restart your smartphone, computer and internet router.
6. How to solve other problems that may prevent you from accessing Facebook (VPN, error in the Hosts file ...)
7. How to regain access to your Facebook account if you have lost your password, changed your phone number and cannot reset anything
Comments
Can't use Facebook anymore? The problem can come from social network servers like your home: in this file we suggest you explore the causes that may be at the origin of the problem with solutions, including if you can no longer reset your access. following a change of telephone number.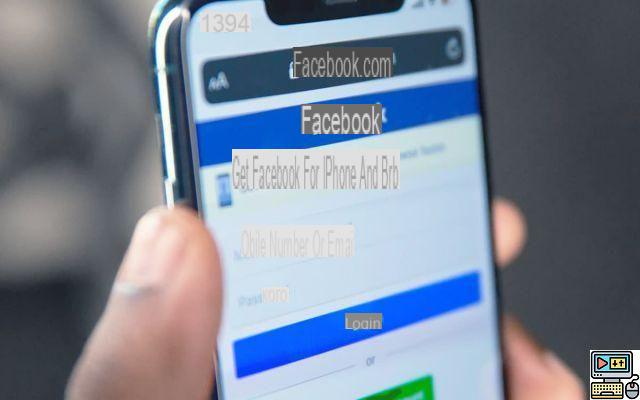 Credit: Unsplash
Use this guide if you have difficulty accessing Facebook : simply follow the points to check in the order explained in this tutorial, or use the menu to go directly to a particular section.
Also read: Facebook hacking - how do I know if my data is at risk
1. How to test your internet connection
The first instinct if you have difficulty accessing Facebook is to check that your internet connection is working properly. For it :
Open a web page on your computer or smartphone and try to go to another site like TechnologiesTips.com
If you are on a PC or Mac you can also try to open a command window Cmd (or Powershell) or Port and ping www.facebook.com - if nothing happens, there is a problem with your internet connection, since if so Ping will list the server responses with the times in milliseconds as in the following capture: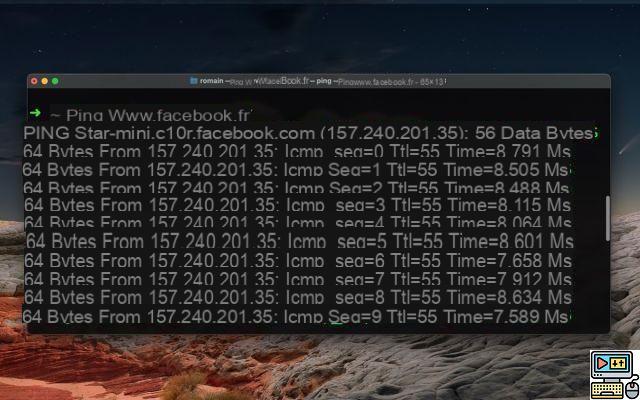 Here is the response to a ping from facebook.com when everything is working normally
In the event of a problem with your internet connection:
Spend ten seconds in airplane mode before disabling it
Try to use your mobile data rather than WiFi or vice versa
Restart your router
Contact your ISP or operator if the problem persists
2. How to verify that the problem is not with Facebook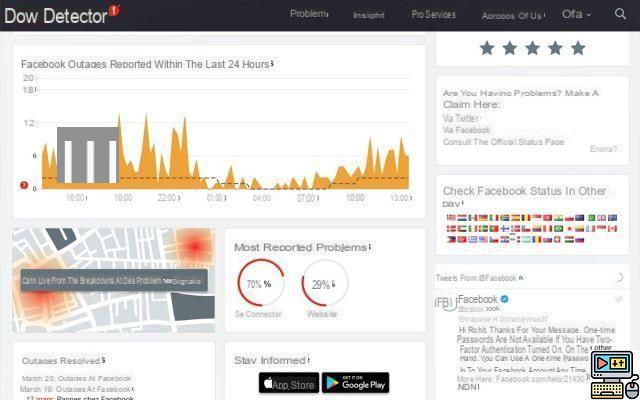 Since it has established that your internet connection is working, how do you know if the problem is not directly due to an outage at Facebook? Fortunately, there are several ways to tell if all is well on the social network's servers - although outages are rare, they do happen regularly, which usually gets a lot of talk since Facebook is used by over 2 billion people:
Check the status of Facebook servers using the Platform Status tool
Check the status of Facebook servers via the DownDetector site
Two tools for the same purpose. The first link takes you to the official Facebook tool to check the status of its servers. The problems are not always easy to read there, but in many cases it is on this resource that you will discover the first clues that something is happening on the side of the social network's servers.
DownDetector is a much more popular tool, but be careful, because it is based on crowd sourcing of fault reports. This means that you will find false positives or on the contrary negative in some cases. However, you can improve the accuracy of the DownDetector by participating and reporting your failure, if it is proven to come from Facebook's servers.
3. How to check that your Facebook application (Android / iOS) is up to date
In general Facebook works even if your Android or iOS app is out of date for a long time. However, we do not have the details of the release notes in mind and it suffices that between the version installed on your smartphone and now Facebook has changed something relating to security, encryption, or access paths for that this "breaks" the normal functioning of the application.
In this case, you will be able to access Facebook on your smartphone, but one, several, or all of its features will no longer be available. Updating your app is very easy:
Android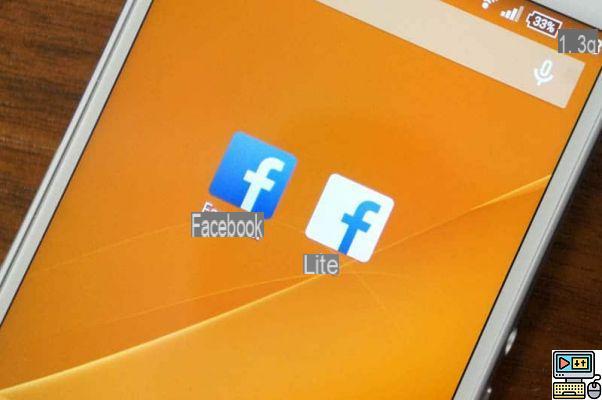 Open the Google Play Store
Go to the icon ≡ (commonly called "Hamburger") then in My Apps
touch Updates and Update all
iPhone
Open theApp Store
Tap your avatar in the Today tab
Scroll down to your list of apps and tap Update all
4. How to restart, reset or outright reinstall the Facebook application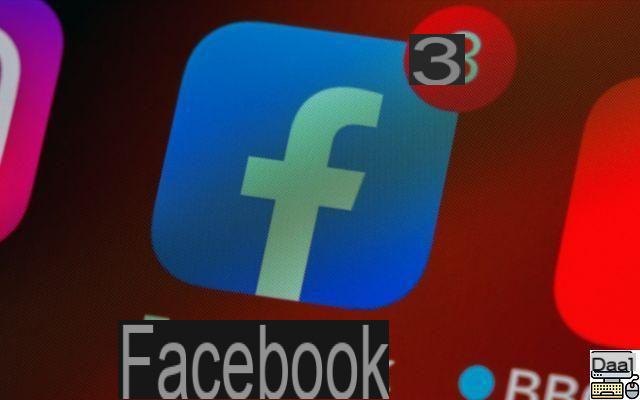 Have you updated everything, checked that your internet connection is OK and now think something is corrupting your Facebook application? Try to restart it or even reinstall it:
Android
To restart the Facebook application:
Go to Facebook
Press the right button (Applications launched) or make the corresponding gesture
Swipe Facebook up to close the app
Relaunch Facebook
To force Facebook to close if that doesn't work: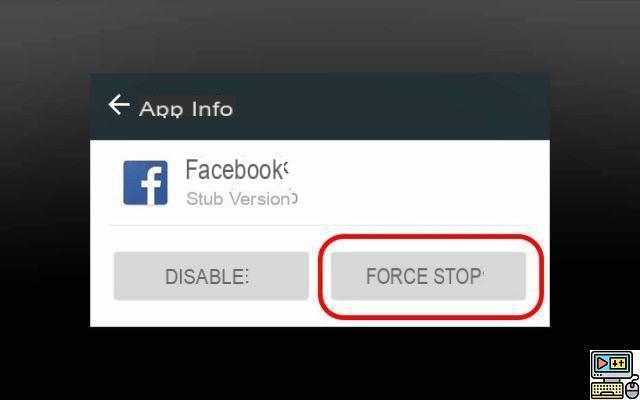 Go to Settings> Apps> Apps> Facebook
touch Force stop
To reset Facebook:
Go to Settings> Apps> Apps> Facebook
Go to Warehousing
touch Erase data and Clear cache
To reinstall Facebook:
Keep your finger pressed on the app Facebook
Drag the app up or tap the button X
Reinstall Facebook since Google Play Store
iPhone
To restart the Facebook application:
Slide your finger from the bottom of the screen to the middle and hold down (iPhone X and later) or double click on the Home button (iPhone with Home button)
Drag the app Facebook up to close it
Reopen Facebook from the home screen (or ask Siri to do it for you)
To reinstall the Facebook app
Hold down the app for a few seconds
Push the button X to uninstall Facebook
Reinstall Facebook fromApp Store
Note: iOS does not allow forcing an application to stop - or at least closing the application normally forces it to close in all cases. It is also not possible to reset an app without completely uninstalling it.
5. Before continuing, restart your smartphone, computer and internet router.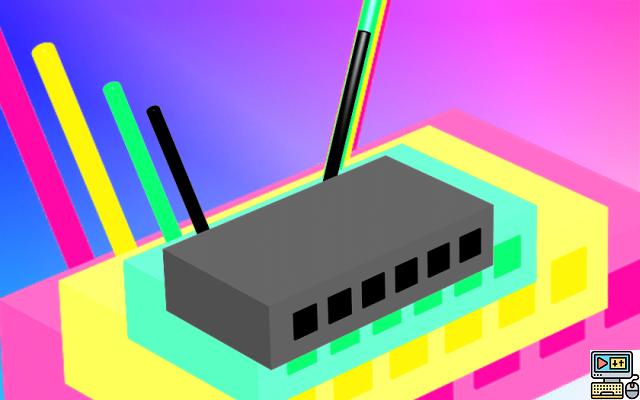 Often Even stubborn problems go away after restarting your device. Restarting your computer is self-explanatory, but there are a few things to know if you have an Android smartphone or an iPhone as well as a router.
Android
Press the ignition button for a few seconds
touch To restart
iPhone
iPhone X, Xs, 11 et 12
Simultaneously press the ignition button and a button Volume for a few seconds
touch Eteindre and wait a few seconds
Press the ignition button to turn the smartphone back on
iPhone SE 2020, 8 and earlier
Press the ignition button
touch Eteindre and wait a few seconds
Press the ignition button to turn the smartphone back on
router
Remember that your router is a small computer, and needs a little understanding and love when it comes to restarting it. Indeed, just unplugging it and plugging it back in immediately can cause bugs that could potentially cause your problem. There is a soft reboot protocol that works regardless of your model:
Unplug your router
Count at least 30 seconds, time necessary for all network equipment to realize that the router is no longer there while giving it time to empty some of its capacitors
Check that the switch on the back of the device, if it has one, is open (that is, OFF) - to avoid electric arcs when reconnecting the device
Reconnect your router and if necessary press its button (ON position)
6. How to solve other problems that can prevent you from accessing Facebook (VPN, error in the Hosts file…)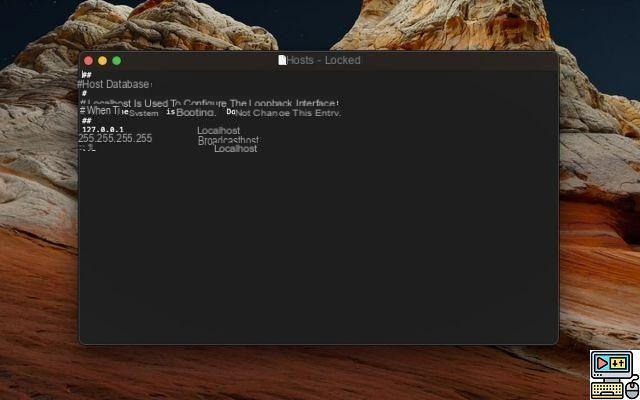 Example hosts file in macOS
Here we offer you check your computer's network configuration.
VPN
Are you using a VPN service? This could be the cause of your problem connecting to Facebook - or on the contrary can help you know if there is a problem with the network configuration on your end. If a VPN is active, turn it off. If no VPN is connected but you have access to a service, activate the VPN connection and try to access Facebook again - VPN services can sometimes help to evade bad network configurations on a machine.
Hosts file (Windows and Mac)
The Hosts file for your operating system allows, among other things, to configure local addresses in full instead of IP addresses, whether it is to simplify your network or to set up an easily accessible service, such as for example a NAS, a printer, or any other server.
Errors in this file can in some cases block access to sites like Facebook. So here's how to reset it - that is, put it back to the state it had just after installing Windows or macOS:
Windows 10
Open the Notepad (type Notepad in the search field of the bottom bar then click on the first result which may be labeled Notepad in the Spanish version of Windows)
Paste the following text into the file:
# Copyright (c) 1993-2006 Microsoft Corp. # # This is a sample HOSTS file used by Microsoft TCP/IP for Windows. # # This file contains the mappings of IP addresses to host names. Each # entry should be kept on an individual line. The IP address should # be placed in the first column followed by the corresponding host name. # The IP address and the host name should be separated by at least one # space. # # Additionally, comments (such as these) may be inserted on individual # lines or following the machine name denoted by a '#' symbol. # # For example: # # 102.54.94.97 rhino.acme.com # source server # 38.25.63.10 x.acme.com # x client host # localhost name resolution is handle within DNS itself. # 127.0.0.1 localhost # ::1 localhost
Save the file to the desktop by entering "hosts" (with quotes and without capital letters) in the File name field (this in order to save the hosts file without extensions.
Open a windowFile Explorer
Go to the folder: %WinDir%System32DriversEtc (paste this address in the explorer address bar)
Rename the hosts file in this hosts.old folder - this allows you to keep a copy of your original file just in case
Copy or move the hosts file you created in %WinDir%System32DriversEtc
Restart the PC
MacOS
Select the icon of the Finder in the Dock
Press the keys ⇧ + ⌘ + G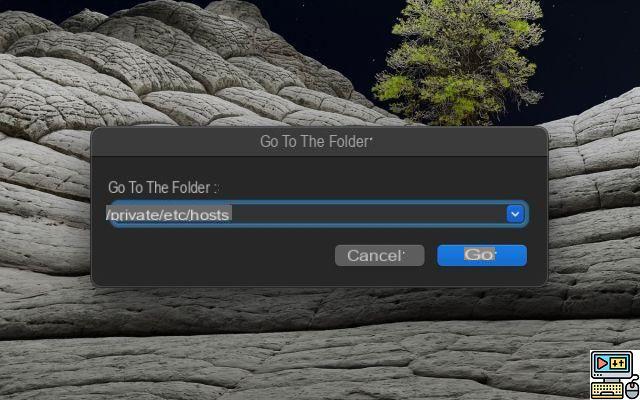 type /private/etc/hosts and confirm by pressing Go
Drag the file to your desktop
Open the file with TextEdit
Delete everything inside
Copy the following code into it:
##
# Host Database
#
# localhost is used to configure the loopback interface
# when the system is booting. Do not change this entry.
##
127.0.0.1 localhost
255.255.255.255 broadcasthost
:: 1 localhost
Save the file
Come back in /private/etc/hosts
Rename hosts hosts.bak
Drag the file hosts from your office to /private/etc/hosts
Enter your administrator password
Restart the mac
7. How to regain access to your Facebook account if you have lost your password, changed your phone number and cannot reset anything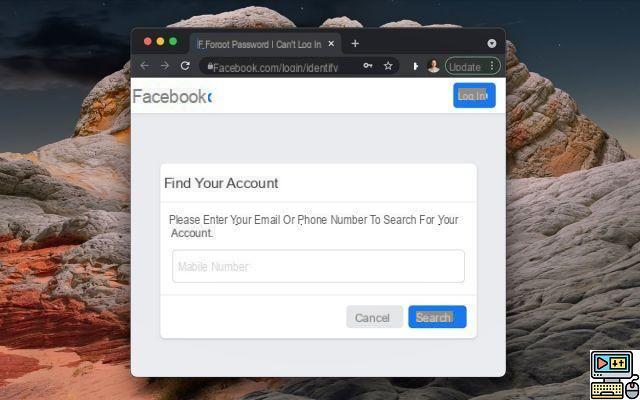 Usually, if you've lost your password, Facebook makes it fairly easy to change it. However, in some cases, it is difficult, if not impossible. In particular, if your security questions have not been seriously met, if you have activated the double-factor authentication with code received by SMS, have changed your phone number in the meantime and have not defined your email address. recovery - Where did been hacked. In this case everything seems lost, and yet Facebook provides a procedure to regain access to your account within a few days.
For it :
Go to the Facebook account recovery page
follow the instructions
In the worst case, Facebook may initiate a procedure to verify your identity. You will then need to provide an old email address, a new email address, a copy of an official ID, a photo of you holding this ID in your hand and your new phone number. Once the checks are complete, you will have access to your Facebook account again - usually within 48 hours.