Facebook Messenger introduces a new security option for those who want to protect their privacy as much as possible. It is now possible to lock the application to open it only with your fingerprint or by facial recognition.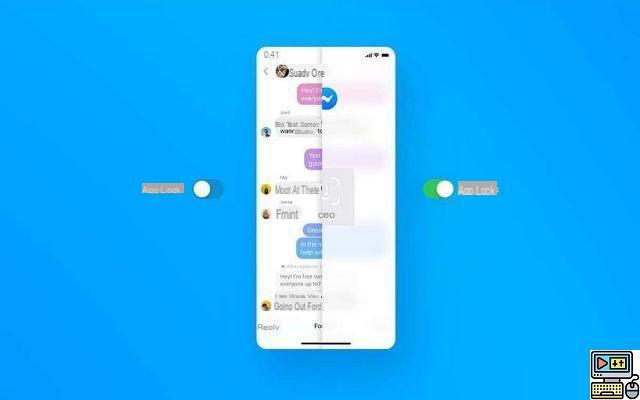 It has happened to all of us. Someone takes our smartphone to look at our vacation photos that we wanted to show them or test a game and there a Facebook Messenger chat window appears. This can be problematic for some users and Facebook has understood this. It is now possible to lock the application through an option called App Lock.
Facebook indicates that its online chat application will have the right to a new security option. At the opening, she will have to scan your fingerprint or your face (via Face ID for example) to view chats. In fact, activating it will be smooth and shouldn't be bothersome on a daily basis. This should therefore prevent a bubble from appearing while someone else is on your smartphone.
To activate it, just go to your profile, then to the Privacy menu. This update is currently rolling out, but on iOS only. It will arrive on Android in the coming months, says Facebook. It is of course optional, you can very well leave the confidentiality as it is currently.
Organize your messages
Facebook is also working to prevent users from receiving unwanted messages. Like on Instagram, it will be possible to classify received messages. The user can, if he wishes, choose who can send him a message or call him, block people or a category of people. For the moment, the Palo Alto firm has not given more details on how the thing works, but this new option should not differ from what we already know on Instagram.
Also read – Facebook Messenger: it is now impossible to use it without a Facebook account!
In any case, Facebook wants maximize the privacy of its users for their comfort. It's also a way of showing that privacy is important to the network, which has already experienced several major data leaks in its history.
And you, are you going to use App Lock on Facebook Messenger? Tell us in the comments !