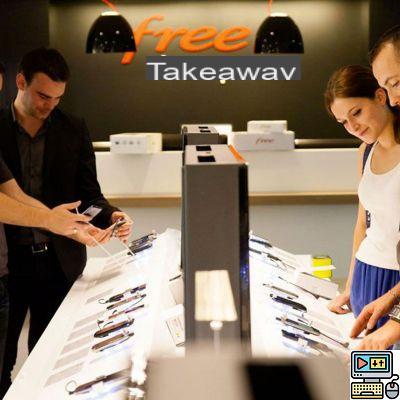 Comment (24)
Our colleagues from Univers Freebox inform that Free has made changes to the termination procedure for its mobile offers. Not enough to make it easier for consumers.

© Iliad.

Always quick to place itself as a white knight of the world of telecoms, Free Mobile does not, however, have only virtuous behavior. Proof of this is the modification of the termination procedure for its mobile offers raised by the Univers Freebox site. Previously, when a user wanted to cancel his Free Mobile subscription, he could go to his subscriber space and find the contact details to send his registered mail to. The process was already tedious, but the operator decided to make it even more difficult.
For a few weeks now, these contact details have not been accessible in the subscriber area. It is now necessary to make a call to 32 44 to obtain the address of the termination center. A compulsory passage through the Free call center which unnecessarily complicates things for the customer. For the Iliad subsidiary, on the other hand, it is an opportunity to try to retain consumers who are tempted by separation. A way to give yourself the opportunity to offer him to stay or to review his offer through a small promotion. Free had already started to operate in this way for its fixed offers.
Termination or portability?
Some comments in the Univers Freebox article indicate that it may ultimately be easier to port your number to a prepaid offer from another operator. Indeed, if you do not want to keep your line, switching to a prepaid offer allows you to avoid the process of registered mail with acknowledgment of receipt. The steps are the responsibility of the operator to whom we turn. Some prepaid offers sometimes even cost less than sending a registered letter. The consumer thus saves hassle and a few euros.
>> Mobile plans: the best promotions: