Summary
?What is a VPN for?
?Free VPNs vs Paid VPNs
Trial offers
Conclusion: What is the best VPN?
Comments
A free VPN, the holy grail of Internet users who want to remain anonymous or access content that is not available from their country. Some free VPNs aren't necessarily the most comprehensive or the most secure, but there are a few services that can meet your expectations without having to shell out a dollar. Here is the selection of platforms that caught our eye.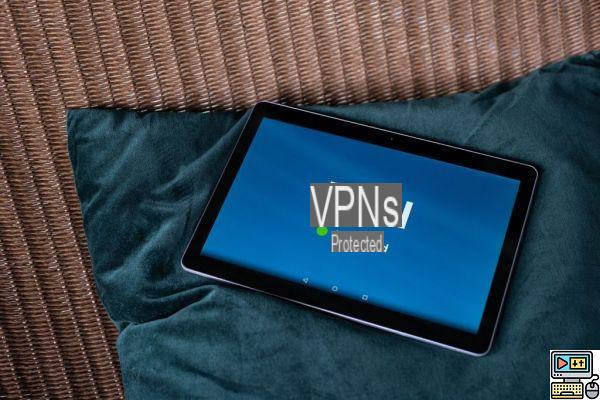 It exists dozens of free VPN services, so that it is difficult to navigate in the face of this plethora of choices. Choosing the platform that meets your needs is a challenge, and that's why we decided to help you see more clearly. by presenting you the free VPNs that we think are the best.
?What is a VPN for?
Most people use a VPN for two main reasons. The first is to protect your navigation and payment data. With some services, it is even possible to deceive your internet service provider so that it does not come back to you. Please note that the information that you yourself provide to the sites you visit can of course be recorded by them. If the security of your personal information is important to you, be sure to use a platform whose policy is not to keep logs. Unfortunately, free VPNs are rare to offer this feature (see below).
Also read: our pick of the 10 best VPN apps for Android
The second argument for using a VPN is access to content that is blocked in your geographic area. If you are abroad, for example, you cannot watch Spanish television via the internet: the live broadcasts and replays of the various channels are blocked and Molotov does not work either (except for premium subscribers within the European Union ). With a VPN you can pretend that your IP address is Spanish.
On the contrary, you can access content from Spain that is not normally available there, especially on SVoD platforms. But again, beware. Netflix and others can detect many free VPNs and their use is sometimes doomed to failure. Another possibility: buy a good or service from a store in another country, where this good or service is offered at a lower cost. We are thinking in particular of virtual content: SVOD subscription, dematerialized video game, etc.
For many, VPNs are still geeks' business. Complicated to install, to configure ... It would require an expertise that places it out of the reach of ordinary people. However, the process is not that complex as it looks. You can also consult our tutorial which teaches you how to install a VPN on your Android phone. All the more useful since the VPN directly integrated into the Opera browser is no longer relevant.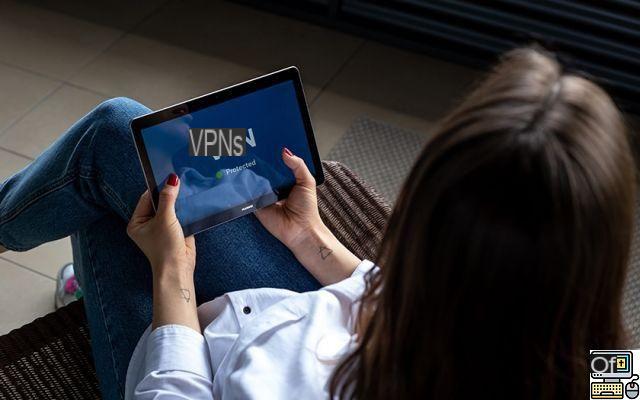 ?Free VPNs vs Paid VPNs
We present in this file a selection of Free VPNs which can be used to troubleshoot if you do not want to put your hand in your pocket. Of course, there is no free solution that has as many advantages as the paid platforms. If you are looking for a VPN for the long term, our advice is to switch to a premium offer. Many services offer low-cost subscriptions (less than three, or even less than two euros per month) for excellent quality.
Free VPNs suffer from a few drawbacks that are good to be aware of. In one case, it is a entry-level version of a paid VPN, which therefore lacks many features: debits, bandwidth et limited server access, options unavailable… This is a premium product to encourage you to pay for a better experience. In the case of 100% free VPNs, your options are also limited and your personal data is far from being protected. On the contrary, it is thanks to them that publishers get paid.
Finally, there is a last, more specific case: VPN features integrated into other services. We think in particular of the VPN of the Opera browser, available both on Mac and PC, but also on Android. This is very effective and guarantees the protection of your data, but lacks customization. For example, this is not a viable solution for easily accessing content that is only available in a specific geographic area.
Trial offers
This paragraph is for users who are looking for a VPN for a short time only. Note that most paid services offer a satisfied or refunded guarantee of a period of 30 days generally (or more for some). You can therefore subscribe, pay, and be reimbursed if you request it before the deadline. This is less practical than a free month offer directly and it forces you to enter your bank details, but it can be a solution to enjoy a premium VPN for a few weeks without paying.
WindScribe
Windscribe is one of the VPN services offering an attractive free plan. Available on Windows, Linux, macOS, Android, iOS, Chrome and Firefox, the platform provides access to 10 GB of data per month. It supports the downloading of torrents, for those who wish to avoid the admonitions of Hadopi. The free plan allows you to connect to servers in around ten countries. Good news, there is no device limit on which you can use an account.
Please note, Windscribe is not an anonymity protection model and uses certain connection information. On the other hand, it uses the AES-256, SHA512 and 4096-bit RSA encryption technologies as well as the OpenVPN, IKEv2 and SOCKS security protocols, even for free members. You also get free adware and malware blocker.
Download Windscribe
Hotspot Shield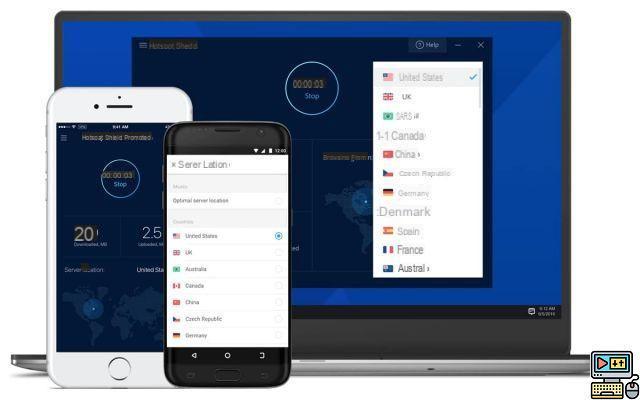 Hotspot Shield has become a benchmark for free VPNs. It is present on Windows, macOS, Android, iOS and Chrome. Its main advantage is being able to browse with very good speeds, which is not always the case with free VPNs. In addition, your data is encrypted and protected. The platform also does not record the online activities of its users.
But the service also suffers from several shortcomings that do not make it a solution for everyone. Already, the bandwidth is extremely limited: you cannot cross the threshold of 500 MB per day and 15 GB per month, which greatly reduces the possibilities. This is an alternative for browsing, forget about downloading and streaming. In addition, not all servers are available with the free tier, which can be restrictive if you want to locate in a specific country. It is also only possible to connect from a device simultaneously.
Finally, since Hotspot Shield's free plan does not rely on the exploitation of your information, you have to accept to support advertisements, which are sometimes intrusive. The price to pay for free and safe.
Download Hotspot Shield
Hide.me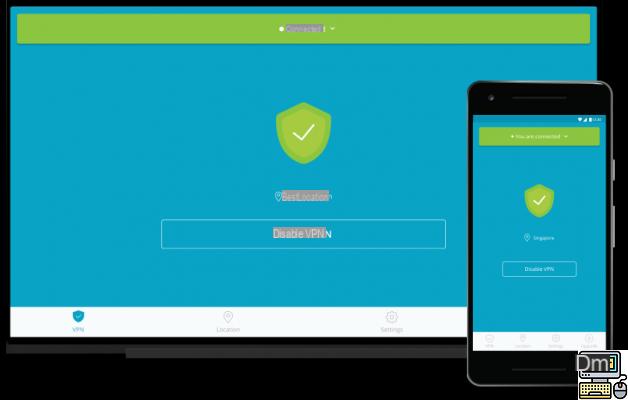 Hide.me is available on Windows, macOS, Linux, Android, iOS, Chrome, and Firefox. This is a great free solution for users who want to access a privacy-friendly VPN. Communications are encrypted and the service uses security protocols found on the best protected platforms. In addition, the platform does not save connection logs. All without unwanted advertising.
But if the speeds are fast, the bandwidth is very limited: 2 GB per month. Enough to browse the web, use collaborative work tools and send emails (without too heavy attachments of course), but forget about streaming. You now only have access to a handful of servers, including one in the Netherlands and another in the United States. Please be aware that Hide.me tolerates torrenting.
Download Hide.me
tunnel Bear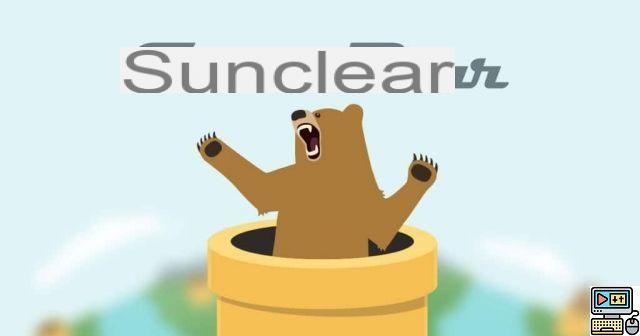 TunnelBear offers an application for Windows, macOS, Android, iOS, Chrome, Firefox and Opera. Unlike other free services, this one has the merit of giving us the choice from a generous selection of servers located in twenty countries.
It is also a model of security thanks to the use of AES 256-bit encryption technology and VPN protocols found on paid platforms. TunnelBear adopts a "no log" policy, which means that it does not store any connection and browsing data on its servers.
The connection speed is average for free VPNs: there are better, but also worse. On the other hand, you should not count on unlimited bandwidth: it is limited to only 500 MB per month, with the possibility of earning a little more margin by performing certain actions, such as the publication of a tweet.
Download TunnelBear
ProtonVPN
ProtonVPN is accessible from Windows, macOS, Linux, Android and iOS. Its main argument compared to the competition is that it offers unlimited bandwidth to users of the free plan. So you can browse, stream and download at will. You don't get very high speeds, however, so don't expect a perfect user experience.
However, you can only use the VPN on one screen at a time and do not have access to all available servers. Torrenting is also allowed on a selection of servers, so the choice is quickly limited for this activity. No advertising, ProtonVPN hopes to switch its users to the premium option to get paid.
This VPN also relies on its strict privacy policy. In addition to the encryption and security technologies available, the service does not save logs. Integration into the Tor network is also available. ProtonVPN's head office is located in Switzerland, which has some of the strictest privacy laws in the world.
Download ProtonVPN
Opera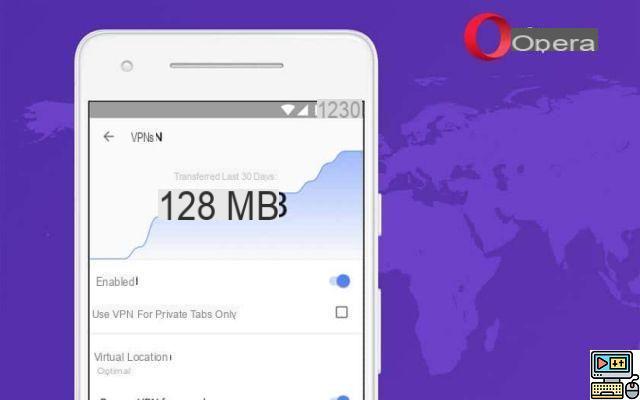 Opera integrates a completely free VPN functionality within its browser. It is available on computer operating systems (Windows, macOS, Linux) as well as on Android. Of course, the options are limited. For example, you cannot choose the server to which you want to connect. You only have the choice of the continent: Europe, Asia or the Americas.
The bandwidth is on the other hand unlimited and the speeds are very good. You also benefit from a protection of our personal data as with an external VPN. The most practical with Opera, is that you just have to use the browser, the configuration of the VPN is extremely simple and no need to create an account. The service also integrates an ad and malware blocker.
Download Opera
Conclusion: What is the best VPN?
Here you are, you have all the keys in hand to choose the free VPN that suits you best. It is not possible for us to come out with THE best one, because it depends above all on your uses. If the protection of your personal information is important, better to turn to Hide.me than Windscribe for example. If you need to connect to a server located in a specific country, TunnelBear offers a wide choice in this area. Finally, if you need a free VPN with no bandwidth limitation, you can turn to ProtonVPN. But logically, no service offers a complete offer without paying.