The Freebox allows its users to create "guest" Wi-Fi access since the Freebox OS 3.5 update. You must be equipped with either a Freebox Revolution or a Freebox Mini 4K. The Freebox V5 and Crystal do not benefit from this functionality. We explain in this tutorial the steps to configure guest Wi-Fi access, follow the guide!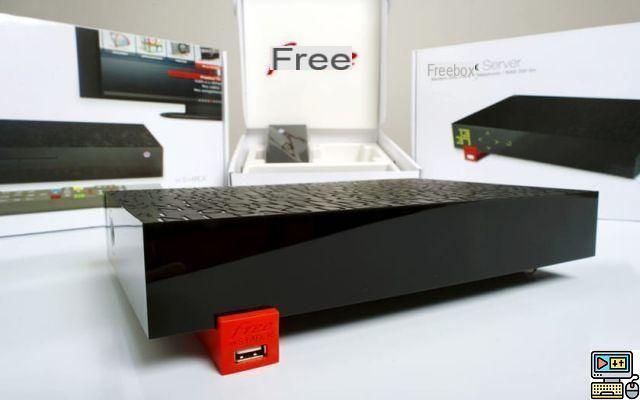 The Freebox OS 3.5 update brings a lot of new features and among them, the "Guest Wi-Fi Access" feature. Unfortunately, only the Freebox Revolution and Freebox Mini 4K are concerned for the moment, the owners of a Freebox V5 or Crystal cannot therefore benefit from it. For others, this tutorial explains how to configure it.
Freebox: how to create and configure guest Wi-Fi access
As FreeNews rightly reminds us, restarting the Freebox allows you to update your device if you have not already upgraded to firmware version 3.5.0 or later.
In the Freebox OS space, go to Freebox settings> Local network> Guest Wi-Fi.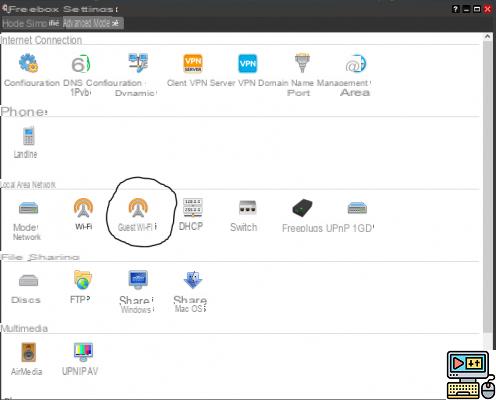 Click on "Create guest Wi-Fi access."
You can then start setting up Wi-Fi access.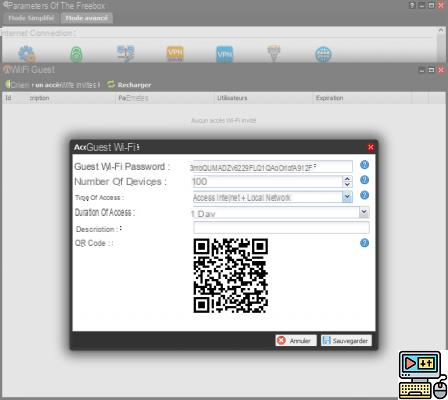 Choose a password, which will be used to connect to the access point.
Choose the maximum number of devices allowed to connect. The limit is set at 128.
Select an access type. "Internet access" will allow guests to surf the web, "Local Network" also allows them to connect to your devices, access shared files, etc.
Choose an access duration, which can be set to one hour, two days, several weeks, or even an indefinite time.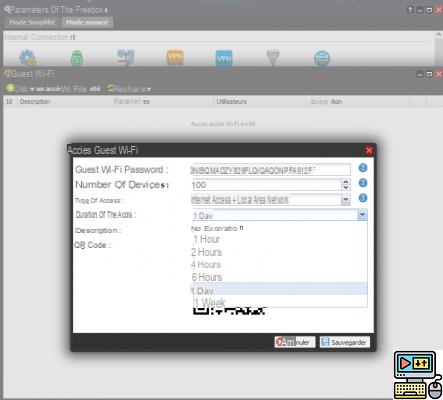 Imagine a description to spot the network, you can be original.
A QR Code is available to you, which is very practical so that guests can automatically connect to the access point without having to enter the password.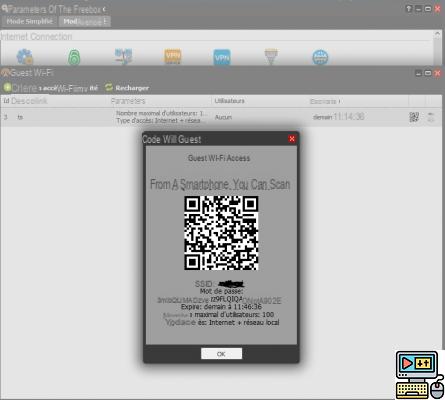 Note that the Freebox Companion Android application - My Freebox also received an important update on January 29, 2018. Among all the new features it offers, we find precisely the creation and configuration of guest Wi-Fi access. All you have to do is launch the app on a smartphone connected to Wi-Fi and follow the steps described above.