Despite the presentation yesterday of the Galaxy S8 and S8+, their predecessors, the Galaxy S7 and S7 Edge are still very popular smartphones released in 2016. The community around these two devices has reached an impressive number in just over a year. The latter offers you via the TechnologiesTips forum various tutorials and tips to get the best out of it.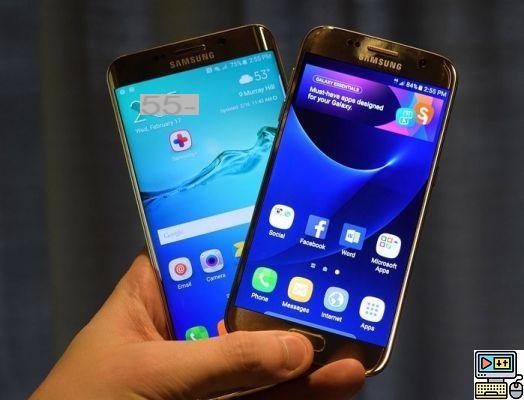 Before we get to the nitty-gritty, keep in mind that some of the operations shown in the tutorials highlighted in this article may carry risks. Under no circumstances can TechnologiesTips be held responsible for any problems encountered.
The must have tutorials for the Galaxy S7 / S7 Edge
How to root and install TWRP custom recovery on your Galaxy S7/S7Edge under Android Nougat
For most users, root has become almost essential in order to exploit and personalize their Android device to the fullest! The Galaxy S7 and S7 Edge are no exception to this fate and rooting under the latest Android Nougat version that they received a short time ago is now possible for the greatest happiness of you.
Once the root is done, installing a custom recovery is the essential step to be able to flash the various custom ROMs and other improvement mods. Regular monitoring is provided by the developers of TWRP, the most popular custom recovery at the moment which is ported to the majority of Android devices. Here is the tutorial to help you in these two steps:
How to Install TWRP Custom Recovery on Galaxy S7 and S7 Edge
The best tips and tricks
When acquiring a new smartphone, one of the first things you instinctively do after setting it up is to look for new features not present on your previous device in order to test them.
Very often, it happens to us through this to make very interesting discoveries, and sometimes even to discover hidden options and menus. Here are a few that have been tested and are 100% working. The most basic are also often the most used such as screenshots, or factory resets.
Samsung Galaxy S7
Most of these tricks also work on the S7 Edge.
How to enable condensed view mode
How to take a screenshot
How to hard reset your Galaxy S7
How to share your Wi-Fi connection with other devices
What to do if you're stuck on the lock screen
How to control key illumination duration
How to start in "Download" mode
How to force restart the device
How to change the font
How to activate the torch from the volume button
How to Enable and Use Always On Mode
How to improve autonomy
How to share a virtual photo
Samsung Galaxy Edge S7
How to turn off Update
How to enable Adoptable Storage
How to Change Galaxy S7 Edge DPI
How to Install Xposed and ViPER4Android Audio Mod
How to easily use your Samsung Galaxy S7 Edge with one hand
How to use private mode
How to add or remove a widget
How to Pin Apps to the Lock Screen
How to secure your files with Secure Folder
How to assign a different ringtone for each contact
How to recognize a fake Galaxy S7 Edge
If you know of any others not listed, feel free to share them with the community!
Custom ROMs to fully customize your Galaxy S7 / S7 Edge
For those who want to go even further in customizing their Galaxy S7 or S7 Edge, the forum community regularly follows the developers of the XDA site and shares their work. We had seen it some time ago that thanks to one of these famous custom ROMs, it was for example possible to transform the Galaxy S6/S6 Edge into Galaxy S7/S7 Edge.
It is not excluded to see in the near future, custom ROMs based on the firmware of the Galaxy S8 or S8+ offering new and exclusive features to the latter brought to the Galaxy S7 and S7 Edge. This would be a great opportunity for those who don't want to spend a fortune to buy the S8 or S8+ to take advantage of the new software features it brings.
Also for the more experienced among you, custom ROMs but also custom kernels and their installation method are regularly posted on the forum. You can find them in the appropriate sections of your device.
All custom ROMs for the Galaxy S7 Edge
All custom ROMs for the Galaxy S7
Finally, remember that it is strongly recommended to have made a complete backup of your Galaxy S7/S7 Edge beforehand, zero risk does not exist, it is better to plan ahead before any modification or risky manipulation.