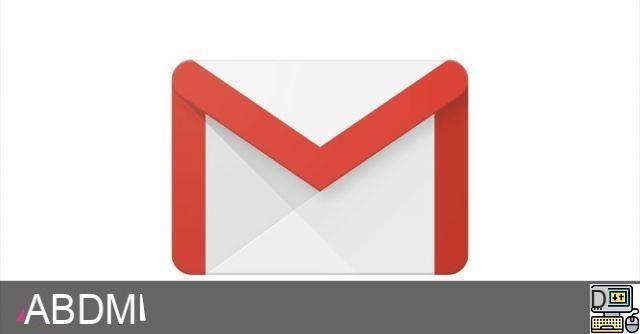 Millions of people around the world use Gmail daily to send and receive email. And this is without exploring its confines. The application indeed hides many interesting features that are not well known. In this article, we are going to see the tips to get the most out of it.
gmail is enriched each year with new interesting features. There are also many tips that can help you get a better experience or solve specific problems. Whether in its web or mobile version, discover here all the essential features and tips to get the most out of Gmail.
Put an address on the blacklist
Are you constantly annoyed by a too cumbersome shipper? You can block their address in Gmail. The next emails received from this address will be automatically placed in the spam folder. To block an address on Gmail, open an email from it, click on the three vertical dots on the far right, on the sender's name line, then on "Block". The process is the same on a smartphone.
Hide addresses in a group message
In principle, when you send an email to several people at the same time, they can see the addresses of all those which have been copied. Something that is not suitable for those who would like a little discretion. To avoid showing the other addresses at the level of each recipient, there is a simple trick:
Click on New message to open the editor
In the field À (recipient), do not put anything at all or if you wish, put your own Gmail address
Click on Bcc to the right of the field and add all the recipient addresses
Enter your message and send it. No recipient will see the address of others who are in copy
Gmail: recall a message sent in error
It is not uncommon that just after sending an email, we realize an error. You may have entered the address incorrectly, the message is incomplete or contains a typo that was viewed late. When this happens, you have the option of calling the email back. This is possible because messages can be delayed for a few seconds. See here how to cancel an email with Gmail.
Check emails without an Internet connection on a PC
The problem does not arise for the mobile version of Gmail. Even without the Internet, you can still view your received messages if you are using Gmail for Android or iOS. On the web, however, this has only been possible since the last overhaul of the messaging service. See how to activate Gmail offline mode here.
Schedule the sending of an email
Need to send an email at a specific time, but worry about forgetting to do so? Gmail has recently offered a feature to schedule a message. On computer (web version):
Click on New message.
After composing your message your message, click on the drop-down arrow next to the option Send.
Click on Schedule sending.
On Android smartphone and iPhone, write your message then at the top right, tap the Plus icon (three vertical dots). Press on Schedule sending and select the desired option.
Save your emails on a hard drive
There are several reasons that can lead you to save your emails to a hard drive. Maybe you want to close the account, maybe you are quitting your current job and want to keep a copy of all your work emails. Anyway, local mail recovery is possible. Here you can find out how to save all your Gmail emails to a hard drive.
Secure your Gmail account with two-factor authentication
Double authentication or two-step validation is a filter that helps you better secure your Google account in general and Gmail in particular since the company's services are unified. By activating this extra layer, you make it even more difficult to hack your account in the event that a third party manages to steal your password. Learn more about enabling two-factor authentication on Gmail.
Gmail: send confidential emails
Since a recent update of Gmail, it is possible to send confidential emails which will self-delete after a certain time even if the confidentiality is not really maximum. We are thinking in particular of the possibility for the recipient to take a screenshot. This feature remains interesting, however, and should be tried out if necessary. Here's how to send self-destructing confidential emails in Gmail.
Delete heavy emails quickly
Is your inbox full of unnecessary messages with attachments that needlessly take up storage space? Check out our tips to delete heavy emails quickly in Gmail to save space.
Automatically forward emails to another address
Do you use several email addresses and want to automatically receive messages that arrive in Gmail to your other addresses? Gmail allows emails to be forwarded to other mailboxes automatically. This works even if the secondary addresses are those of other messaging services (Outlook, Yahoo, etc.).
Here are some interesting tips to make the most of Gmail. Do not hesitate to use it if necessary. And if you know of others, we would be happy to discover them in the comments.
The editorial advises you:
Gmail: how to block (and unblock) an email address
Gmail: how to delete heavy emails quickly to free up space
Google Chat: how to use instant messaging directly from Gmail
Using signatures in emails makes them look more professional, even more so when you add your company logo. On Gmail, creating a signature is easy… To govern is to foresee! You have important emails to send at a specific date and time. Except that you are not immune to a little oversight. So, why…Do you know how to delete your Gmail account? Many alternatives to Google addresses exist - for the greater good of your privacy. Changing your Gmail password regularly is a precaution that helps keep your account safe. This is all the more important since the associated Google account allows you to…