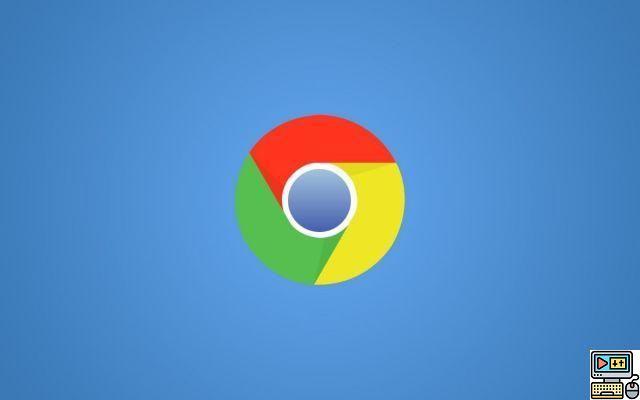 The new version of the Google Chrome browser is being deployed. Which is obviously synonymous with new features. We list in this article the notable improvements embedded in Chrome 89.
Google Chrome 89 is currently rolling out to Android, macOs, iOS, Windows, ChromeOS, and Linux. But what should we expect from this new version? Users accustomed to sharing their computer will notably be able to benefit from a Chrome profile interface redesign. A modernized profile selection page is now available when opening the browser. A selector is also accessible from the drop-down menu that appears after tapping on your avatar image, nestled next to the address bar.
Also new is the creation experience which has also received a brushstroke. After activating Chrome synchronization (favorites, passwords, history), you can in particular personalize your profile with a name and a theme, which makes it possible to clearly differentiate the windows.
Chrome 89: what's new?
Otherwise, the playlist is coming to Chrome. This is accessible via the star to the right of the Omnibox. So, besides adding bookmarks, you can set aside certain pages that you want to read later. These are then classified into two parts: "Unread" and "Pages you have read".
Another appreciable innovation, tab search. This should appeal to users accustomed to opening a slew of them. From now on, a button nestled at the top right of the browser allows you to search among your open tabs. Via this tool, it is also possible to quickly close tabs. Finally, when users do not specify a protocol when entering a URL, Chrome will first attempt to use HTTPS before switching back to HTTP (if necessary).
For the record, Google now automatically deletes your Chrome data after 18 months. We also remind you that it is now entirely possible to perform actions via the Google Chrome address bar. In particular, you can delete the history or translate a page by writing it directly in the Omnibox.
Source
The editorial advises you:
FloC: everything you need to know about replacing Google Chrome advertising cookies
Google Chrome includes a reading mode that allows you to view a page in optimal conditions. The functionality, however, is hidden in the bowels of the browser. In this tutorial,…Google Chrome records everything you do while browsing the web. If you want to browse without leaving traces, here's how to clean up your browsing history. Chrome and its extension The Great Suspender will allow you to save RAM, and that in a very simple way. Indeed, the extension temporarily suspends unused tabs, making your life easier. In this article, we will reveal how to switch to dark mode on Google Chrome. The procedure is not the same on all devices. Explanations. Usually when you started...