Comment (4)
For a year and a half, the Chrome browser has blocked certain advertising formats deemed intrusive. As a continuation of its effort, Google now plans to tackle another problem: ads that consume far too many resources.
After setting up a filter aimed at eliminating advertisements in undesirable format on its browser, Google now has another target in sight: heavy advertisements. In concrete terms, these are ads that comply with the format rules, but which, in the context of their display, consume resources in reasonably unacceptable proportions. To hunt them down, Chrome should have a process called Heavy Ad Intervention. In essence, its mission is to monitor greedy ads and block those that exceed certain limits.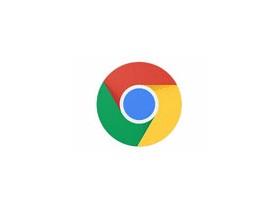 Google Chrome
Google Chrome, the web's most popular cross-platform browser. Open as many tabs as you want, sign in to your Google account to synchronize your browsing, favorites and passwords.
Version : 97.0.4692.71
Downloads: 526
Release date: 11/01/2022
Author: Google
License: Free license
Categories: Internet
Operating system: Android, Linux, Windows, Windows Portable - XP/Vista/7/8/10/11, iOS iPhone / iPad, macOS
Download
Android
Linux
Windows
Windows Portable - XP / Vista / 7/8/10/11
iOS iPhone / iPad
MacOS
For now, Google plans to block ads from loading that are among the top 0,1% voracious in terms of bandwidth, CPU usage per minute, and overall CPU usage. According to data from the development teams, this means that the new mechanism would currently block advertisements that consume more than 4 MB/s on the connection and/or which use the processor for 60 seconds. Of course, percentage logic obliges, these limits will be called upon to evolve. In case of intervention, the device simply replaces the advertising insert with a notification indicating the removal of the ad. There is a link for a brief explanation: "This ad is using too many resources for your device, so Chrome has removed it."
Still in the development phase, this function should appear in one of the next versions of the browser.