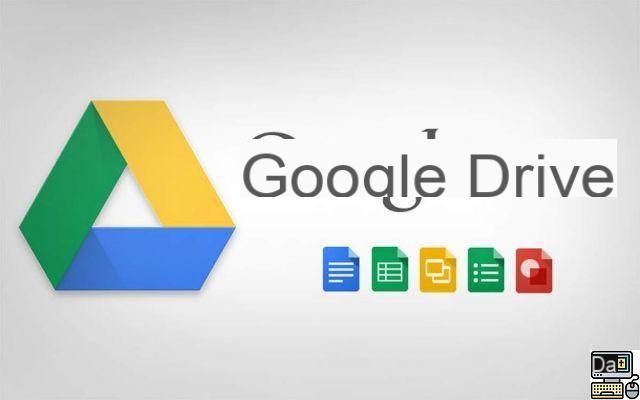 Need more storage space in Google Drive and Gmail? We tell you how to quickly free up space if you don't necessarily want to pay for more space to save your data in the Cloud.
Google Drive is one of the most popular online storage services for storing important files in the Cloud and thus protect themselves from potential data loss. A USB key or a hard disk can be damaged without notice and take away files for which there is no backup elsewhere.
But if you use Google Drive without subscribing to a paid offer, the free plan limits storage space to 15 GB. Whether or not you decide to purchase additional space, there is always room to optimize by freeing up space. This step is all the more important since the end of free Google Photos backups.
If you suddenly see an out of space warning message on Gmail, Drive, or Google Photos, your quota has been reached or is close to being reached.
How to free up space on Google Drive?
To free up storage space on Google Drive, you will have to go step by step, starting with Gmail, for example. We don't often think about it, but the attachments piling up end up weighing down the box. However, Google Drive storage space is shared with Gmail and Google Photos. For Gmail, we explain here how to free up space by quickly deleting heavy emails.
Google Drive: Delete files you no longer need
To delete heavy files that needlessly occupy space, you must already identify them. It's easy: go to this address which lists all the files with their weight. Don't forget to log in to the correct Google account beforehand. You can sort files in ascending or descending order based on their size. From there you can more easily identify files to delete to free up space in case they are no longer useful to you.
The case of Google Photos
From June 1, 2021 officially, Google will no longer allow you to store your photos and videos unlimited and free on the Drive (Google Photos). Previously, it was enough to compress the photos below a certain definition to benefit from this free. Videos for them should not be longer than 15 minutes. When photos and videos meet these conditions, Google doesn't count them towards Google Drive's 15 GB of free storage.
Since the end of this favor, you risk seeing your Google Drive backup dwindle quite quickly. It is therefore more than ever necessary to free up space. You can do this in two steps.
Delete unnecessary photos and videos
Open Google Photos on your smartphone
at the top right, tap your profile picture or account initial
Go to Google Photos settings > Free up storage space.
This operation makes it possible to free up a few tens or even hundreds of megabytes by deleting the photos and videos already saved. To go further, you have to clean up manually by deleting the photos you no longer need.
Go to address google.photos.com from a web browser or open the Google Photos app on your smartphone.
Go through the gallery and delete the photos and videos you deem unnecessary.
You can at the end have an overview of the space occupied by Gmail, Drive and Google Photos by going to this address. Finally, be aware that it is quite possible to disable synchronization in Google Photos. Doing so dedicates all of your storage to Gmail and Google Drive.
The editorial advises you:
Gmail: how to delete heavy emails quickly to free up space
Insufficient storage: how to clean your Android smartphone
Gmail: how to block (and unblock) an email address
The ability to speed up or slow down a video on YouTube can be very useful. It was possible to do this in the web version of the platform for a while...Google Chrome includes a reading mode that allows you to consult a page in optimal conditions. The functionality, however, is hidden in the bowels of the browser. In this tutorial,…Google Chrome records everything you do while browsing the web. If you want to browse without leaving traces, here's how to clean up your browsing history. The Messages application on Android offers you the possibility of sending SMS, MMS and also RCS chats from a PC or Mac. To use this feature, just…