Google has updated its Home automation app. This new version integrates all the parameters necessary for adjusting Google WiFi, the mesh router (or repeater) developed by the Mountain View firm. The update, numbered 2.26 is being rolled out in the Play Store.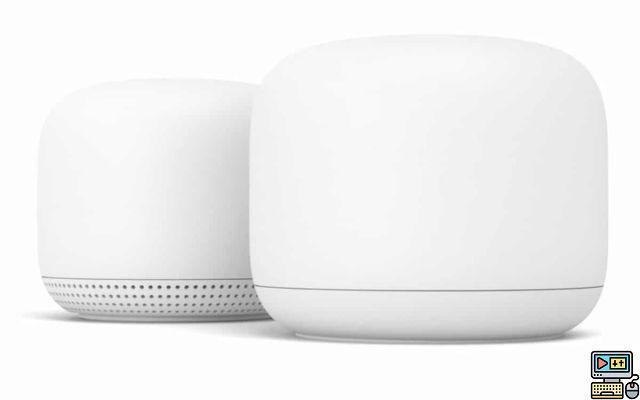 Google has developed, with Nest, a wide range of home automation products. In Spain, you can notably acquire the Google Home series (standard, Mini or Max), the Nest Hub series (also standard, Mini or Max), cameras, smoke detectors, thermostats and a handy little product, the Nest WiFi, the first generation of which is called Google WiFi.
Also Read – Netflix is ​​now available on Google Nest Hub and Nest Hub Max
This is a WiFi repeater (or mesh router) whose purpose is extend WiFi range of your Box, for example, to reach parts of your home that are not covered by the wireless network. Its use is simple: it takes the initial signal from the WiFi router and simply extends it. The repeater can be configured from your smartphone through an app called Google WiFi.
But that will soon change. Our colleagues from 9to5Google have discovered a Google Home app update. This is the nerve center of your home automation network. From the latter, you can turn on a connected light bulb, open a connected lock or adjust the temperature of your thermostat. Until now, Google Home did not support the repeater setting and referred to the dedicated application. This is no longer the case.
All settings now in Google Home
Within the version 2.26 of Google Home, several changes have been discovered. The most important is the integration of an advanced configuration menu for the repeater network. From here you can manage DNS addresses, wireless (SSID and password) or wired settings, reserving local IP addresses for certain devices (like a home server, for example), enabling UPnP service, management of network ports (which P2P enthusiasts know well), etc.
The new version of Google Home also sees the arrival of new settings for manage devices connected to the home network. It is now possible from the application to monitor the activity of all devices. And in a much more visual way. From there, if you want to restrict network access to a device, Google Home gives you the option in a matter of moments. Google Home 2.26 is reportedly being rolled out on the Play Store and should soon arrive on the Spanish version.