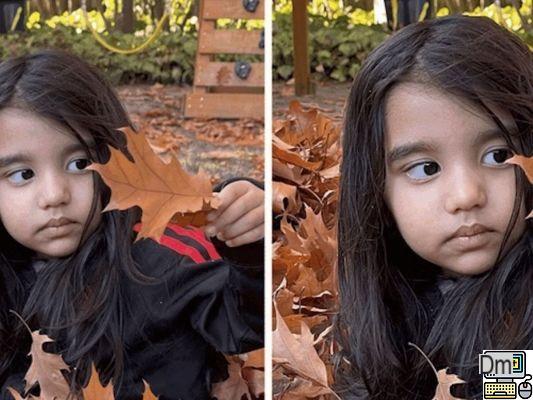 Comment (1)
Google is taking advantage of the end of 2020 to highlight its Google Photos application with several new features. Among these, cinematic photos offer a 3D effect to your memories.

New backgrounds to view your photos are generated automatically. ©Google

Google Photos is a very powerful application for managing and sorting photos, but also for editing. Several very practical features make it up, in particular strong artificial intelligence and deep learning. Without requiring the intervention of the user, the application makes it possible to find images according to certain more or less automatic criteria.
A new 3D effect
For example, the shooting location can be recorded if the function is activated by the user. The search by face is automated using recognition carried by very efficient algorithms. However, Google Photos doesn't just wait for outside intervention. She also suggests memories from time to time, which we will simply translate as memories in Spanish.

Animation helps to detach the subject from the background. ©Google

A new function arrives directly to improve this aspect. When all the conditions are met, some photos have an animation called cinematic photos by Google. More simply, the fixed image is automatically animated with a slight 3D effect to make the consultation more attractive.
Functions boosted with artificial intelligence
The effect seems rather successful, but the option has some limitations. On the one hand, it is currently impossible to create an animation on demand and the animated photo cannot be shared. Google indicates that if the option generates some demand, the sharing function may appear.

The resemblance to Instagram stories cannot be dismissed. ©Google

In addition, Google is introducing new collage options. Again, the personalization is driven by artificial intelligence. The different backgrounds are generated in this way to bring originality. Finally, a new space to scroll through these memories will appear. The function also looks like two drops of water to Instagram stories. The images then visible are directly chosen by Google's algorithms according to your centers of interest.
For the time being, Google indicates that you must have the application up to date to benefit from the new features, and that's about it. The firm thus leaves a good month to deploy the novelties to the various users.