The Google Play Store normally prevents users from downloading certain apps that are exclusive to certain countries. Fortunately, there is a trick to change stores and download all the applications you want, without going through third-party sites like APK Mirror. Follow this quick tutorial to make the operation a snap!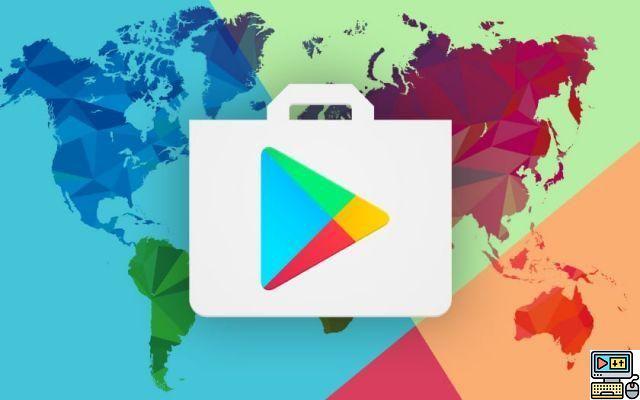 Do you want an application that is not on the Spanish Google Play Store and do not want to download its APK from an alternative source like APK Mirror? Google allows under certain conditions to change the country of the Store and take advantage of its catalog. But nothing is really done to encourage you to do so: the change is limited to 1 over a period of 365 days, and you have to "visit" the country in question (or connect to it via VPN) to be able to really change . However, the mechanism is flexible enough for you to be able to change blinds enough if you complete these few steps.
How do I change the country of my Google Play Store?
Changing the country of your Google Play Store supposes three things: you must connect to the target country using a VPN directly on your smartphone, and create a new account, if you do not have a payment method registered in the country in question.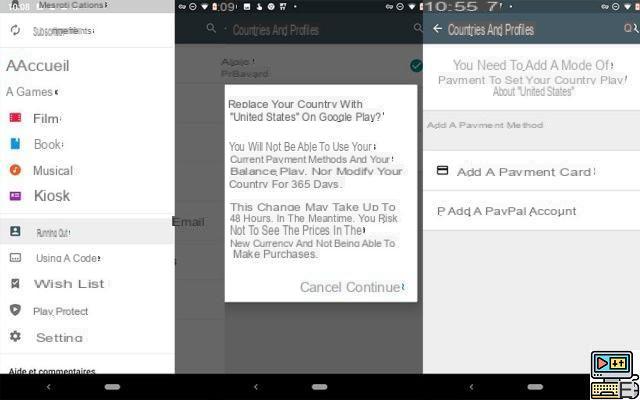 To change the country of your Google Play Store, you must:
Install a VPN on your smartphone or tablet
Once logged in, open Settings> Applications and touch Google Play Store in the list
Touch the i top right
touch Force stop
touch Clear storage
At this point, if you open the Google Play Store and do a search, you should see prices in the results in the currency of the country you signed in to. If this is not the case, you will have to manually change the country:
Dance Google Play Store swipe from left to right to bring up the side menu
Go to Account> Countries and Profiles
Choose the country from the list
Depending on your payment methods, you may need to update your information: Google will require a card number issued in the target country
If you don't have a payment method handy, some people claim that it is possible to use a PayPal account. The alternative is to create a new account for the Google Play Store without means of payment and to connect to it, and from there change country thanks to the above steps. Have you succeeded in changing the country of your store? Share your feedback in the comments with the community!