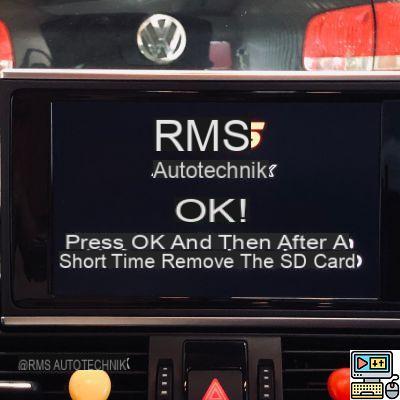 Comment (16)
GPS is a very practical technology to replace our good old road maps. However, just like the latter, it is important that they are up to date to integrate the latest modifications to the road network or even speed cameras. Updates that can be quite expensive, which is why we take stock of the different solutions available.
Punctual, quarterly or even lifetime update, not all GPS manufacturers are equal in this field. To see more clearly and to know the cost of GPS in use according to the brands, we have decided to list the prices in order to better compare them. Whether it's updates to cartography, speed cameras or connected services, the bill flies away quickly.
Cartography, the classic formula
The most common way to update your GPS remains the purchase of the complete cartography. From 40 euros for Spain to almost 70 euros for Europe, we cannot say that this solution is frankly economical. Such a price leaves you to think when you have an old GPS: should you update it or buy a first-price model that now costs less than 100 euros for a complete and recent map of Europe?
As for the software update, it is most often free or sold with the map for recent models. It remains to be seen whether the software is not too old on an older model, in which case it would again be interesting to compare the price of an update compared to the purchase of a new model.
Here is a summary of the prices charged by the main manufacturers of autonomous GPS. We only indicate the prices of the updates of the European cartography, the most present. Fares in red are the cheapest of the lot.
Mapping Europe
Radars
Connected services
Garmin
59 euros Lifetime cards: 89 euros
35 euros (Europe) 15 euros (Spain)
nüLink! Pack Premium 49,95 euros / anPack Essential 29,95 euros / an
Mappy
49,99 euros
Included in Connect services
Connect 12 euros/month 250 euros for 2 years
Mio
59,99 euros
29,95 euros (Europe) 19,95 euros (Spain) 39,95 euros/3 years (Spain)
No connected services
Navigon
69 euros or 2 years: 99 euros/44 countries, 84,95 euros/23 countries)
Included in Live Services
*Live**Clever Flat 24

: 95,95 euros
*Clever Flat 12
: 49,95 euros

TomTom
69,95 euros Subscription 1 an
9,95 euros (Europe) Included in LIVE services
*LIVE

12 months for 49,95 euros24 months for 79,95 euros
Subscription to TomTom mapping updates for one year is only available when the mapping present on the GPS is active and corresponds to the update. Otherwise, TomTom offers the sale of complete maps at a reduced price depending on the age of the device. TomTom regularly makes promotions on this subscription, with 6 months offered the first year, to be monitored on the official site.
With regard to the cartography, TomTom therefore stands out thanks to its one-year subscription which offers 4 updates (one per quarter) for 39,80 euros, where the competition starts at 50 euros. However, Garmin manages to pull out of the game with its lifetime maps option, unfortunately quite expensive if subscribed after purchase (available as standard on LMT models).
Location updates radar are even cheaper at TomTom. However, there are some shortcomings regardless of the brand. A dedicated Coyote-type service remains more efficient, especially for mobile speed cameras.
Affordable connected services at last
Finally, the good news is on the side of the connected services, now displayed at 49,95 euros per year. Since TomTom's price drop, all the brands have aligned themselves, apart from Mappy, which remains at 12 euros per month but nevertheless includes Coyote's fixed and mobile speed camera services. However, TomTom remains superior on this point thanks to the precision of its traffic information service HD Traffic.
Always the latest version
Rather than having to buy a card every year or wait for a change in the road network - which can lengthen the journey time - it is possible to take advantage of all the cards, at the rate of one per quarter . TomTom, for example, offers a one-year subscription at 39,80 euros for 4 updates. We thus keep the most recent map rather than changing it once every year. An interesting solution for those who drive a lot.
Lifetime updated maps
Of course, the ideal would be not to have to pay to update its cartography. One manufacturer offers this: Garmin, with its LMT models. Sold 20 to 30 euros more expensive than the basic models, these LMT versions benefit from lifetime map updates and logically meet with great success.
With modern GPS, it is therefore possible to operate with updates rather than having to buy a new model. Although device prices have dropped, updates are still at least half the price. Unless you have an old, completely outdated model (slow, small screen, no more internal software updates), the update solution should therefore be seriously studied if you wish to obtain a recent map, however perfectible it may be. -she (see box).