Summary
Google Maps Here WeGo Maps.Me OsmAnd Sygic CoPilot GPS TomTom Go Comments
Without an internet connection, it is still possible to use the GPS of your phone at no additional cost. To do this, find our selection of offline GPS applications available on Android and iPhone.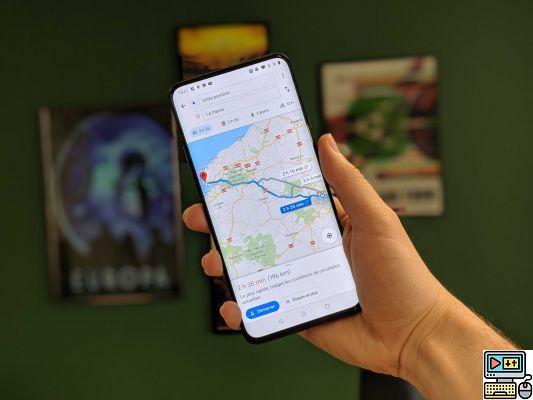 A journey on Google Maps // Source: TechnologiesTips
Among other tech objects, the smartphone has replaced GPS for many to navigate on a daily basis, whether by car, on foot, by bike or even to find oneself in public transport. However, there is still a constraint to this: the presence of an internet connection. Fortunately, there are GPS navigation apps that work perfectly offline.
Whether you are abroad, your package does not offer you a sufficient data envelope or you are traveling deep in a white zone that your operator does not yet cover, you will always be able to find your way thanks to our selection of best GPS apps available without an internet connection, both on Android and iPhone.
Note that if you have internet access, you can also find live traffic information to avoid traffic jams with this selection of applications.
Free applications
Google Maps
Present by default on all Android smartphones and installed for a very long time on the market, Google Maps is THE reference when it comes to following a route while Apple Maps is only just beginning to compete on the accuracy of its mapping. But beware: by default, Google Maps works entirely online and loads maps in real time.
To use the GPS without an internet connection, you must first download the map of the region. In a few seconds, you can download data for an entire country and use Google Maps without internet. However, the downloadable area is not infinite.

Google Maps
Download Google Maps Free APK
Here WeGo
Previously owned by Nokia, Here WeGo is free mapping software bought by an automotive consortium including BMW and Audi, among others. It is the most complete GPS application without internet connection with more than a hundred country maps to download.
It offers turn-by-turn voice guidance with detailed information and mainly integrates public transport data (metro, bus, tram, etc.) in more than 1300 cities.
In addition, if you temporarily have an internet connection (at the hotel for example), you can plan your route with additional information, such as traffic jams, in order to find the fastest route.

Here WeGo
Download HERE WeGo Free APK
Maps.Me
Maps.Me is one of the most popular apps (over 120 million downloads), when it comes to using offline maps. It allows you to download maps for most countries in the world with a complete map of cities down to street names.
This allows the application to also be able to calculate complete routes on foot, by car or by public transport, always offline.
When connected to the Internet, Maps.me allows you to bring together the points of interest of several services, such as hotels referenced by Booking, but also classic restaurants, distributors, transport stations, etc.
Importantly, Maps.Me is completely free, but incorporates some non-intrusive advertisements. A subscription allows you to get rid of it and support the developers.

MAPS.ME - Offline Maps, Navigation & Guides
Download MAPS.ME - Offline Maps, Navigation & Guides Free APK
OsmAnd
OsmAnd, based on the famous Open Street Maps, allows you to download maps of any region and even immediately offers to save a general map of the world to facilitate GPS navigation.
The application offers great knowledge of roads around the world thanks to its open source map system which can be completed by the community. However, OsmAnd's interface is complex (but complete) to learn, and the display of maps can take a long time.

OsmAnd
Download OsmAnd Free APK
Paid applications
The three applications which follow are undoubtedly the most complete offline GPS, but you have to put your hand in your pocket to use them during navigation. They include a lot of options and you can benefit from a trial period. Sufficient for a week's vacation, for example. The champions of this sector are Sygic, TomTom et Co-pilot, all three capable of operating without an internet connection… and without ever getting lost in the maps.
Sygic
Sygic is surely our favorite paid GPS app. It offers a clear and intuitive interface, as well as interesting options for navigation: recording the location of your parked car, a history of the places visited in a travel book, and the SOS mode allowing you to locate the emergency services. nearest and contact them. In short, it is an extremely complete GPS.
The application is free, but offers many of its features for a fee of 49,99 to 99,99 euros.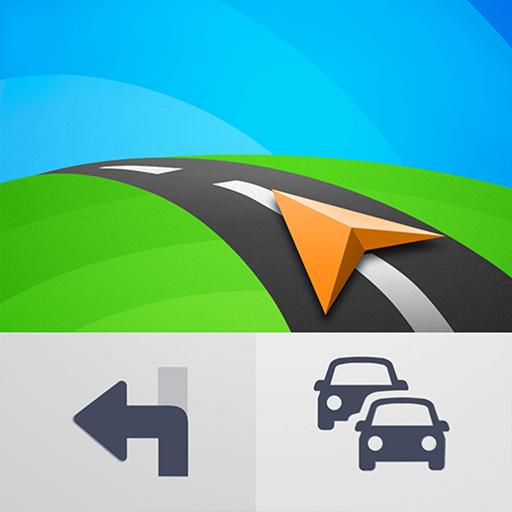 Sygic Navigation GPS & Offline Maps
Download Sygic GPS Navigation & Offline Maps Free APK
CoPilot GPS
CoPilot is a great alternative to Sygic. With its ability to download maps of all continents, it also offers speed indications, a compass and nearby hotels or car parks. The application is also suitable for heavy goods vehicles with adapted routes.
CoPilot GPS is free for 14 days. Subsequently, you must subscribe at the price of 14,99 euros per year.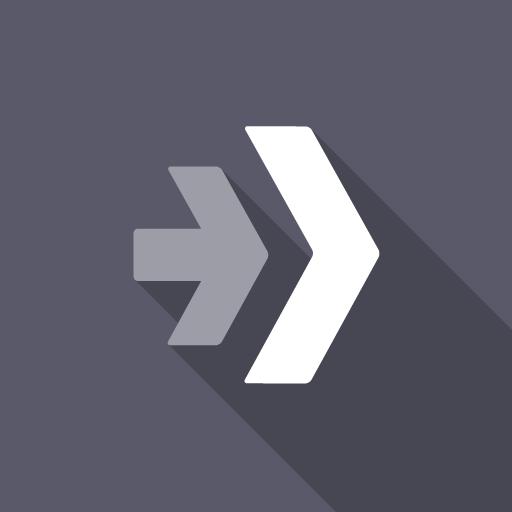 CoPilot GPS - Navigation
Download CoPilot GPS - Navigation Free APK
TomTom Go
As a leader in GPS navigation, TomTom is looking for its place on our phones with TomTom Go. This offline GPS application offers some very practical features such as lane guidance so you never miss your motorway exit, danger zone alerts or another mode of favorite places.
TomTom Go is free if you drive less than 75 km in the month with the app. If you exceed this limit, you must take out a one-year subscription at 19,99 euros or 3 years at 44,99 euros.

TomTom GO Mobile - GPS Traffic
Download TomTom GO Mobile - GPS Trafic free APK
Speaking of travel, it's not just GPS that will come in handy. Do not hesitate to discover our selection of the best applications for going on vacation. And while we're at it, if you've just bought yourself a smartphone, here are some services we recommend you install to get started. You will inevitably find an application there that will become essential.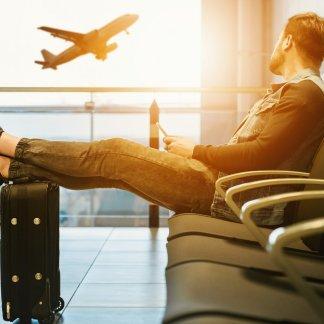 Travel app: organize your vacation with our selection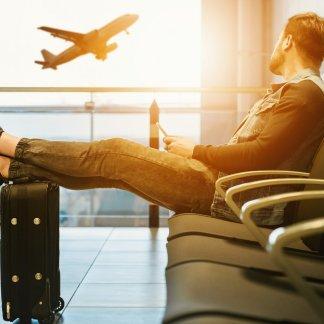 Travel apps are now the essential accessory for the globetrotter. Whether for a short or long stay, in Spain or abroad, here is our selection of apps for successful vacations.