Summary
USB Backup Cloud Backup Data Restore Comments
Before changing consoles or reselling the old one, it is best to back up your data to recover them later. We explain how to recover data from your PS4.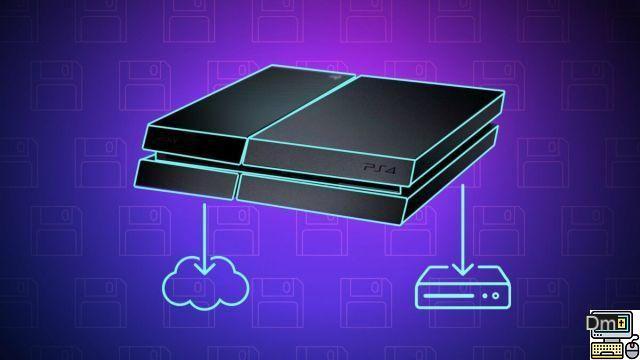 With the arrival of the PS5, many people will sell their PS4. But before completely erasing your hard drive, it may be practical to save all the data it contains beforehand so as not to lose what it contains, starting with your game saves.
Here is how to backup your PlayStation 4.
How to save data from your PS4 to an external hard drive?
To back up your PS4 data, here's how:
Turn on your console and sign in to a profile.
See you in the settings of the PS4.
At the bottom, choose the submenu System.
You will find a menu Backup and restore.
Choose Back up the PS4.
You can then choose the items you want to keep with your choice:
Applications (understand by this essentially the games present on your hard drive).
Saved data (your game saves).
The captures (screenshots and videos).
The themes.
The settings.
Please note that for this procedure you need a significant amount of storage space, especially if you intend to keep your full games. Therefore, an external USB hard drive or SSD is required. Note that the PS4 does not recognize the NTFS format. For this to work, you must first format your hard drive to exFAT format.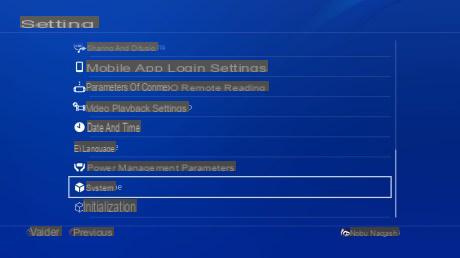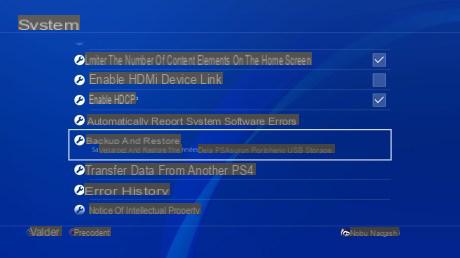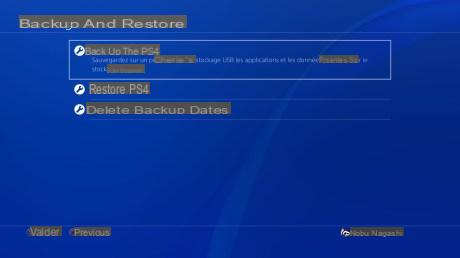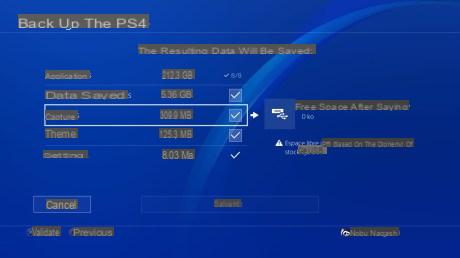 Once the data to be saved has been selected, click on Next, if you wish, give a description to your backup then click on Save.
The backup time then depends on the amount of data to be copied and the speed of your hard drive. It may take several tens of minutes. While handling, your PS4 will restart twice. Obviously, Above all, do not disconnect your hard drive or USB key when copying. A message will tell you that "the backup is complete" and that "the PS4 will restart". Only then will you be able to unplug your external storage.
How to save the data of his PS4 in the cloud (PS + only)?
If you are a PlayStation + subscriber, you have 100 GB of storage space you shouldn't miss to save your PS4 data. Paying a few dollars a month can be a hassle for some, but if your console burns out or experiences data loss, you will be relieved to have your games and other data back.
Please note, your saves are not automatically uploaded to the cloud from your PS4. There is a manipulation to be done beforehand.
Turn on your console and sign in to a profile.
Go to settings of the PS4.
Select Power management settings and Define the features available in idle mode.
Check the box Stay connected to the internet.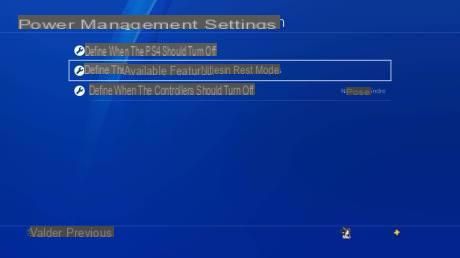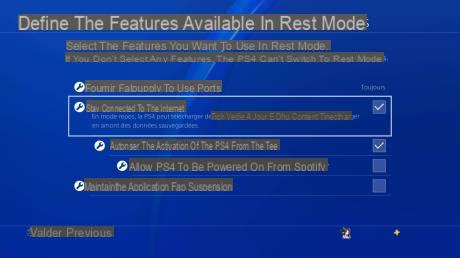 Then come back to Managing saved application data.
See you in Automatic upload and check the box Enable automatic upstream downloads.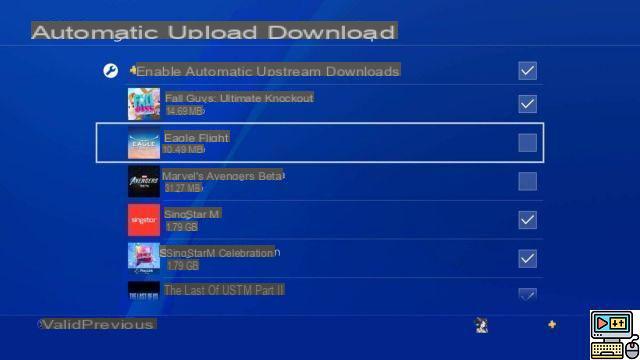 If you want to switch data already on your PS4 to the cloud:
Go to Management of saved application data.
Click on Data backed up to system storage.
Select Upload to online storage.
A new window will open and you can then choose the games to be uploaded to the cloud.
Once you have made your selection, click on Download upstream.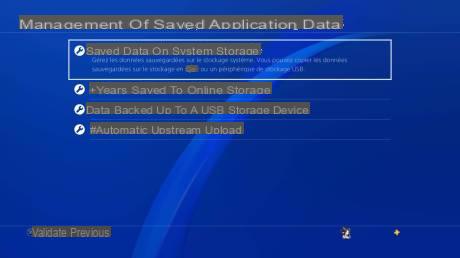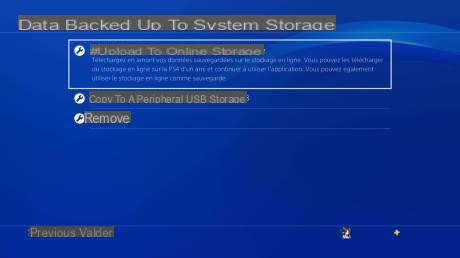 How to restore data to your new PS4?
From your external hard drive
Connect the USB device containing the backup
Go to the settings then to the sub-menu System
Click on Restore the PS4
Select the backup file
Press Yes. The reset will then start.
From the cloud
Connect your PlayStation account to the new console.
Go to Managing saved application data.
Click on Data saved in online storage.
Choose Download to system storage.
Select the game data you want to keep on the PS4.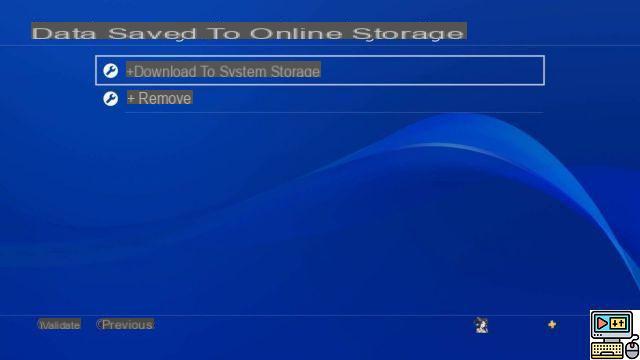 Note that this manipulation is useful if you plan to transfer data from one PlayStation 4 to another PlayStation 4. We have no guarantee that it will be possible, or even useful, to switch them to the future PlayStation 5.