To download an iOS app available only in certain countries, or simply in case of moving abroad, it may be necessary to change the country of the App Store and the iTunes Store. We explain how.
Apple manages the two iOS download kiosks, the iTunes Store (movies, music, TV shows) and the App Store (applications) locally. These different shops are associated with a valid payment method in the country in question. It is therefore impossible to buy films, series or apps on the American Store with a Spanish bank card.
It may, however, be interesting, or even necessary, to change the country. For this, the process is the same, whether we are talking about the App Store or the iTunes Store.
From either, scroll to the bottom of the kiosk home page on iOS.
Tap on your Apple ID, then select "View ID". Depending on your lock method, you will need to type in your password, or enter your fingerprint with TouchID.


If you go through iTunes, go to the "Store" tab, and on the right of the window, locate and click "My Account".

Then click / tap on "Change country / region", and choose the one you want to change to.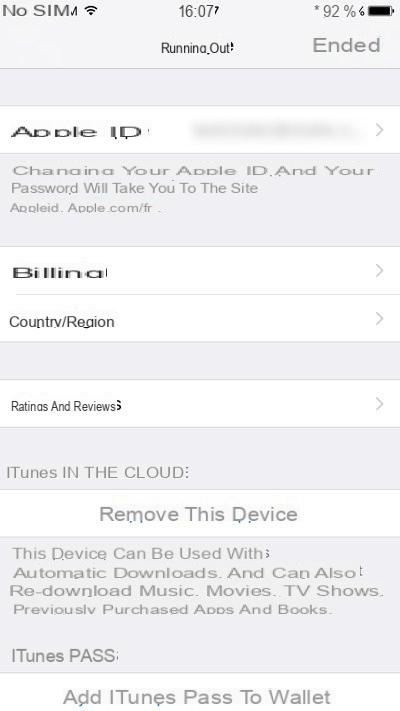 To make the transaction effective, you will then need to enter the details of a valid payment method in the country in question.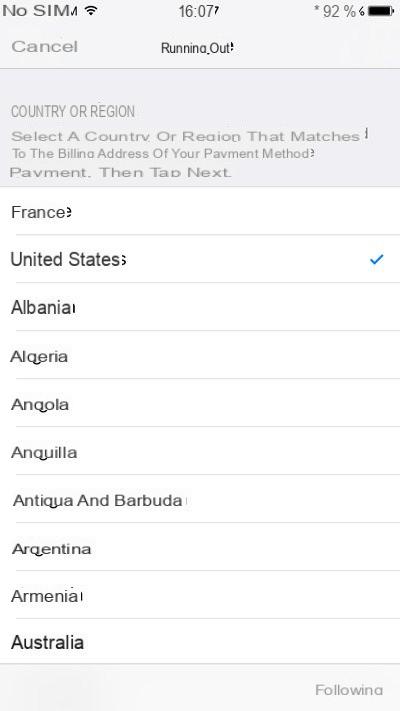 Some points can block the process (you will not be able to continue the process in this case):


You must not have any credit on your account (since you will be changing your payment method)
You do not need to have a valid iTunes Match or Apple Music subscription.
See this trick in video:
Find the rest of our tips for iPhone:

IPhone Update: Install iOS 10
iPhone: back up your data in just a few clicks
iPhone: simply save your contacts
iPhone: save photos easily
iPhone: restart a blocked application
Reselling your iPhone: how to prepare it
Find a lost iPhone in a few clicks
iPhone: create a medical card for emergencies
iOS: uninstall Apple apps
Set up a VPN on an iPhone
iPhone: turn off physical activity tracking
iPhone: configure the flash to signal calls and notifications
Restore iPhone easily