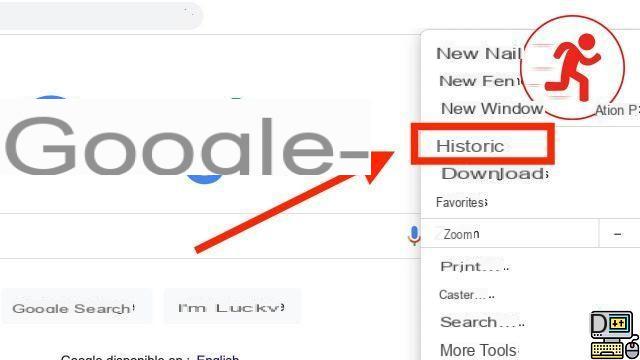 Deleting your Google search history should be a real reflex. You have been using the services of the search giant for years now, which carefully archives all the searches you do. From the search engine to YouTube and Google Maps, you can find everything you've done for years online.
How to erase your Google search history and your traces simply
It's pretty scary, even if you suspect it, to see that a simple deletion of your browser history is not enough to erase all traces of it. But don't worry, we show you how to do the best to prevent anything from remaining! In the same vein, we recommend this tutorial to delete your Ok Google history.
The first thing to do is to see what Google collects without your knowledge to make a first assessment of the damage. On this subject, you can consult our article on everything Google knows about you: location, Ok Google, history, etc. You will then have some statistics and the research itself that you have carried out almost since the dawn of time.
Go to this Google page. Then go to the menu at the top right (you must be logged into your Google account). Several options are available to you. One of them is to download your history as a compressed file, which will be automatically uploaded to Google Drive. We do not advise you to do this, unless you want to give a copy to Google (which probably already has some on its servers) before deleting everything.
You can also "delete items". Click on this option and choose the period over which you want to delete your history, which includes Google searches, YouTube and Maps. Once this is done, you can be relieved to have no trace of your online life from its later years. Now let's see how to ensure that we don't start over on the same basis in the future.
To do this, go to the settings and deselect all the buttons that are still there and that allow Google to record your actions under the pretext of personalizing your experience, such as displaying videos that you might be interested in depending on the ones you have. already consulted. It's up to you to see if you're willing to sacrifice these features for more privacy.
To discover : How to secure your password, advice from Edward Snowden
You can also use other search engines that do not track you, such as Qwant, which needs no introduction. If you value your privacy, we recommend this article which shows 6 unfortunately all-too-common examples that put your data at risk. Finally, if you liked this guide, we also advise you to read our article on how to deactivate the webcam.
The editorial advises you:
Insufficient storage: how to clean your Android smartphone
How to Delete YouTube History
Netflix: how to delete a profile or your account?
The ability to speed up or slow down a video on YouTube can be very useful. It was possible to do this in the web version of the platform for a while...Google Chrome includes a reading mode that allows you to consult a page in optimal conditions. The functionality, however, is hidden in the bowels of the browser. In this tutorial,…Google Chrome records everything you do while browsing the web. If you want to browse without leaving traces, here's how to clean up your browsing history. The Messages application on Android offers you the possibility of sending SMS, MMS and also RCS chats from a PC or Mac. To use this feature, just…