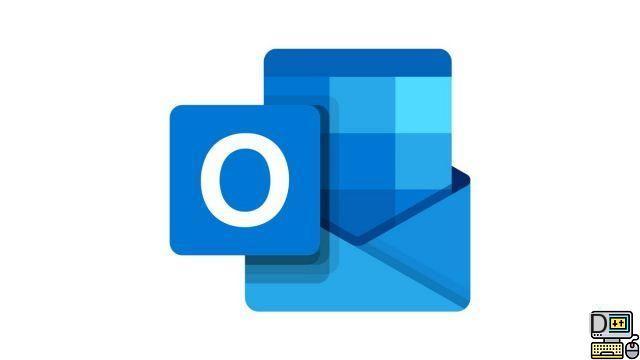 Using a free email address can be an interesting alternative to that of your Internet provider. In fact, in the event of a change of operator, you will not need to worry about informing your contacts that your address has changed. In addition, Outlook being owned by Microsoft, the stability of the servers is guaranteed in the long term.


Create an Outlook address
To access Outlook web mail navigate to this link: https://outlook.live.com then to to log in (top right of the screen).





On the authentication interface, click on: Create-in-one :


Fill in your news E-mail adress, then choose the domain name


Fill in your mot de passe, then the optional checkmarks


Fill in your first name and your name


Then it's your turn country and your birth date


Finally copy the code "Capcha" for security reasons


Here you are in your new Mailbox with a nice welcome message.
Outlook account information
The attachment size limit for files is 34MB.


You can also share a file from OneDrive. This way, your recipients can receive large files and collaborate in real time. The attachment size limit for OneDrive files is greater than 2 GB.


Microsoft offers 15 GB of email storage space per Outlook account for free


You can increase the storage capacity of your mailbox by upgrading your Outlook account with an Office 365 subscription.
Creating a free email address with Outlook is available to everyone! Its interface OWA, acronym of Outlook Web App, is like the Microsoft Outlook of the Office pack. Obviously OWA integrates fewer options but will cover the needs of 90% of classic users. In addition, it allows very interesting security options such as two-level authentication, or filters for spam.
40 ">
This tutorial is brought to you by the trainer Jean-Philippe Parein
Find his course
Learn and Master PowerPoint Complete Guide
in full on Udemy.