Summary
The tutorial The applications Security Comments Available at 41 €
With the imminent release of the DTEK50, some may wish to take advantage of the services it offers, but do not want to abandon their terminal. Thanks to a member of the Crackberry.com forum, it is possible to install the applications of the BlackBerry launcher, without however finding all the additions of the latter.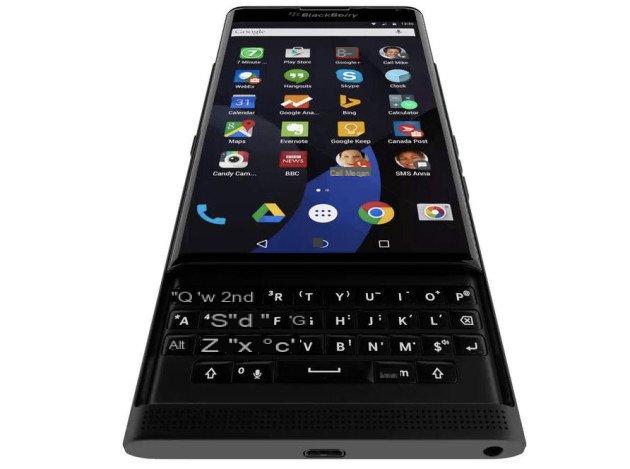 The BlackBerry Priv, BlackBerry's first Android phone
BlackBerry Manager
This tutorial is actually very simple and basically relies on BlackBerry Manager. The two conditions necessary for its success are: having enough memory on your phone and that it runs on Android Marshmallow.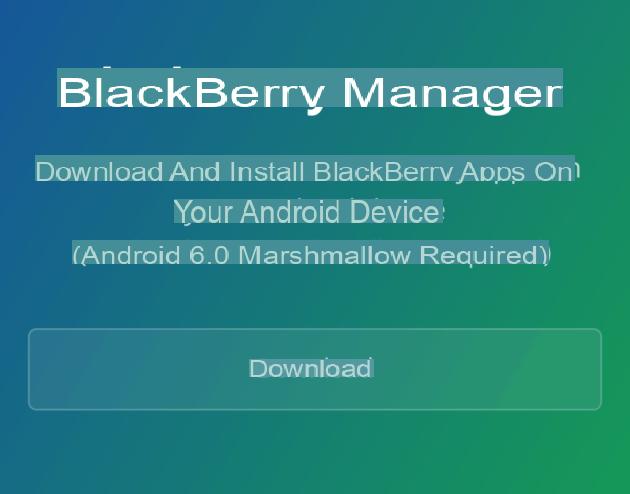 To begin, you need to download the BlackBerry Manager installation file. It can be found at this address, made available by Cobalt232, the author behind this tutorial.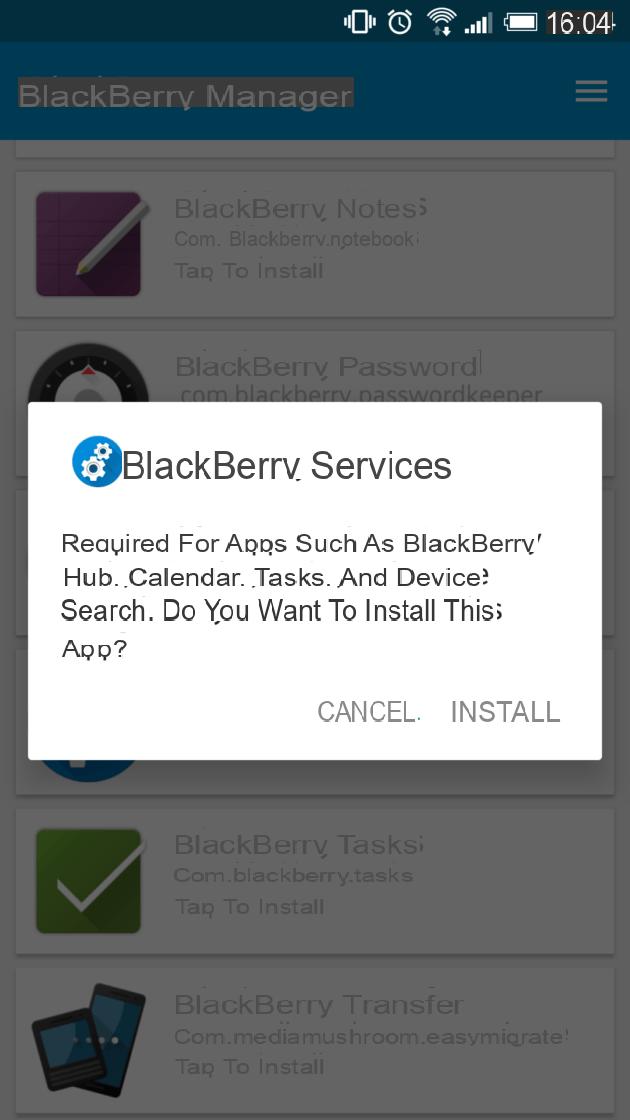 Once you have downloaded it, install it. Then, you must first install BlackBerry Services (available on BlackBerry Manager), otherwise no application will deign to work.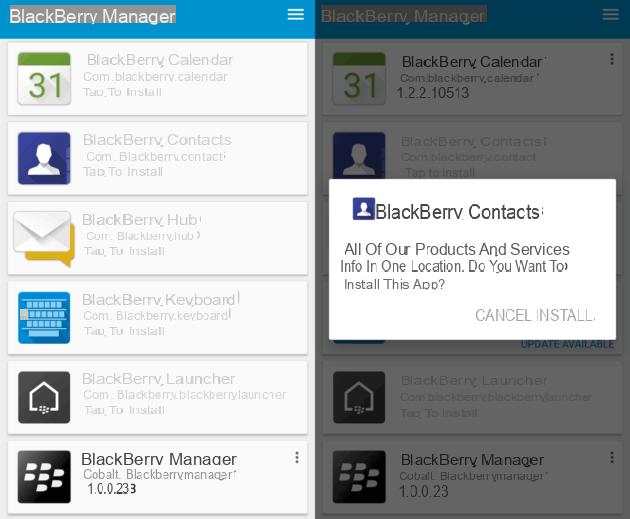 To appropriate an application from this list, simply press on it to be offered to install it. Easy as pie. On the other hand, it is possible to encounter problems installing the BlackBerry keyboard. To remedy this, it is possible to download a different APK here.
Read also
Tutorial: How to install an APK file on an Android smartphone or tablet?
To go even further, you can also download BBM, BlackBerry's private messaging application, directly available on the Google Play Store.
What apps are available?
Redesigned BlackBerry applications are all well and good, but you still need to know what they bring compared to the applications natively present on your phone.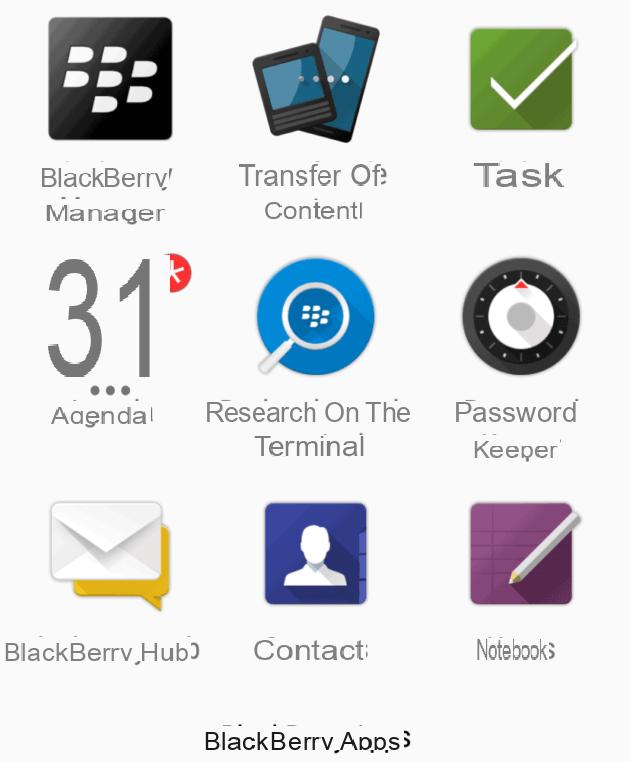 Agenda: Occupancy indicators and other small ergonomic additions are the only strengths of this application. However, it didn't want to run on an HTC One A9, but ran on a Huawei Nexus 6p.
Tasks: A very classic task manager, which allows you to make lists or prioritize your tasks, in addition to the other options that applications of this type offer.
Launcher : BlackBerry's application launcher is quite interesting. Instead of cluttering virtual desktops with widgets, it offers to swipe up on an app to see its widget floating across the screen. A good idea accompanied by notification pellets and other welcome touches.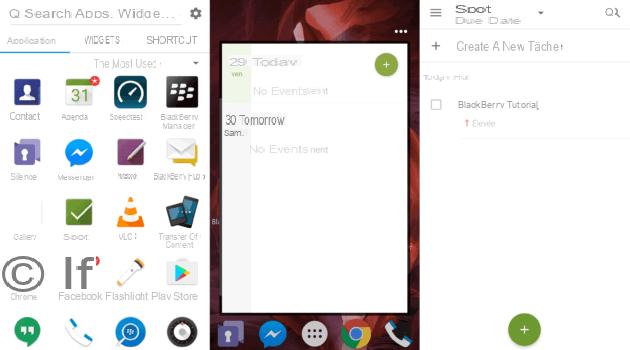 Keyboard: The BlackBerry keyboard is one of the greatest prides of the Canadian firm. And she managed to create an innovative touch keyboard that offers a real alternative to its competitors. Suggested words are displayed above the letters. It is unfortunate, however, that the swipe is not included.
Terminal search (Search): Search goes through all the contents of your phone to find any file/contact/app that contains your query.
Notes: Less complete note-taking application than Google Keep or Evernote.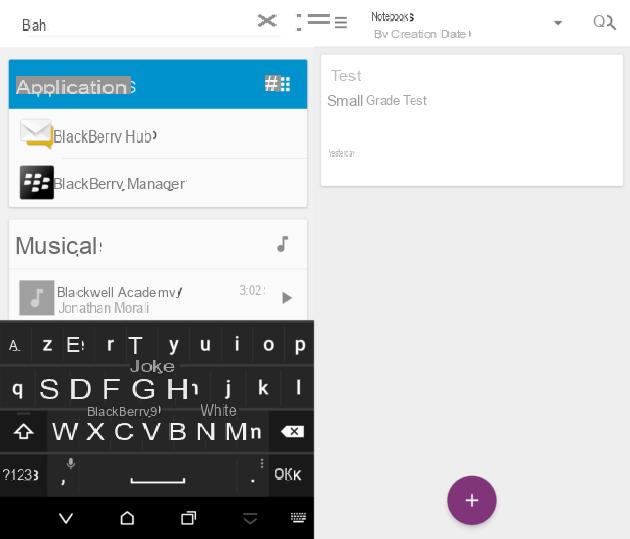 contacts: This application does not stand out from the applications provided on the phones out of the box. It still presents the same problem as observed on the Calendar application.
Hub : The BlackBerry hub is probably one of the most appreciated functions by users of the Canadian brand. It brings together on the same page all calls, SMS, emails and notifications from social networks.
Transfer: This application has no other purpose than to make you migrate to a BlackBerry device under BB10 OS as simply as possible, by transferring your data such as videos/photos, contacts or even calendar events.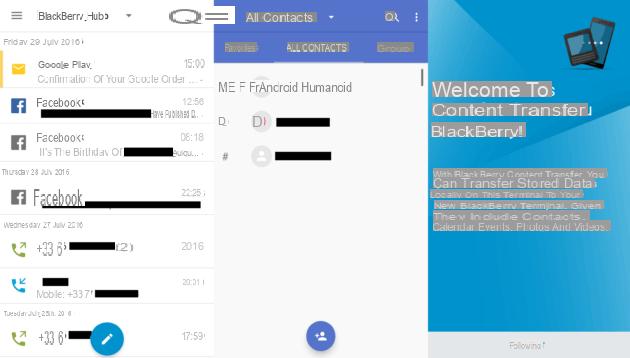 Password Keeper : Password, as its name suggests, is an application that keeps your passwords in a secure place. It can be likened to the 1password application. It is not possible to take a screenshot of the application, for security reasons.
BlackBerry Security
This tutorial will not strengthen the security of your device, DTEK being exclusive to devices branded BlackBerry. Also, you won't have a quite similar experience to these devices. As for monthly security patches, not all manufacturers practice them. If you really want to have everything BlackBerry offers, the only way is still to buy a terminal from the brand.
6 / 10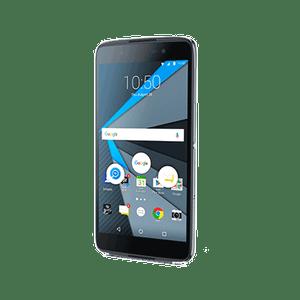 BlackBerry DTEK50
Product sheet See the test Available at 41 €