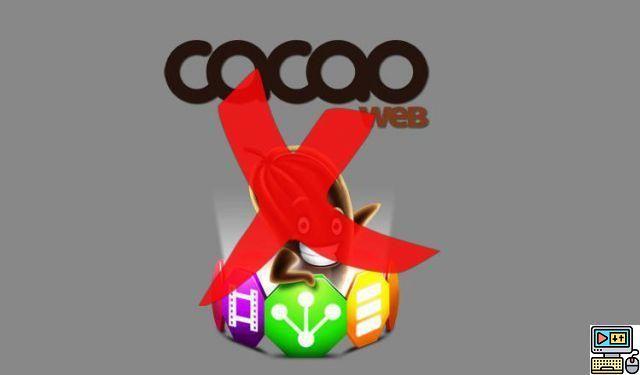 Cacaoweb.exe is a part of Cacaoweb program which is rightly detected as malware by many antivirus programs. However, Cacaoweb is a badass, and many users cannot easily remove it from their Windows 10 installation. Fortunately, we are here to help you permanently remove it from your computer.
Let's clear up any ambiguity: Cacaoweb is not in itself a virus. But it's still a malware likely to show you pop-up ads when you didn't ask for it. Worse, the program launches, whatever you do each time you start Windows, without your permission.
By the way, it may install a toolbar for your browser and try to create an exception in your firewall. To achieve this, as you can imagine, the program will directly modify system registry keys. It achieves this through a valid signature recognized by Windows. Some variants of this program collect data about your browsing habits without your knowledge.
And of course, to do well, it will also add some advertisements during navigation. In short, it's not really something you want to keep on your computer. Without a utility, removing the program is quite complex because once installed, it is designed to stay there. But thanks to the Adwcleaner program that we presented to you, the task is much easier.
Here's how to remove Cacaoweb from your Windows installation
To remove Cacaoweb, the first thing to do is to download and install Adwcleaner on your computer. This anti-adware software is the best of its kind on Windows, and should get you out of many similar situations in the future.
Depending on the variant first try uninstalling the program via Add/Remove Programs in Control Panel
Launch Adwcleaner
Click on the button Scanner
If all goes well, it should detect several malware which will not necessarily bear the name of Cacaoweb
Once the scan is complete, click Clean to do the cleaning
In some cases, you can also choose Cacaoweb from the list and click on the button uninstall
If AdwCleaner prompts you, restart your computer
That's it, normally you should now be quiet. Keep AdwCleaner preciously under the elbow, this program will get you out of many delicate situations for your installation! If you liked this utility, you are advised to check out this other all-in-one troubleshooter designed to rule them all. Who knows, having a USB key prepared with this tool somewhere could one day save you a lot of trouble!
The editorial advises you:
How to permanently delete a Snapchat account
How to Permanently Delete a Yahoo!
How to lock your computer keyboard in Windows and macOS
The ability to speed up or slow down a video on YouTube can be very useful. It was possible to do this in the web version of the platform for a while…Facebook allows you to deactivate the automatic playback of videos in your news feed. It's very simple, even if the path is not obvious to anyone who has never seen it...Google Chrome includes a reading mode that allows you to consult a page in optimal conditions. The functionality, however, is hidden in the bowels of the browser. In this tutorial,…It is easy to know if a contact has blocked you on WhatsApp, but some indicators can also trick you into believing it unfairly. So how do you know...