With Microsoft's Your Phone software, you can launch your Android apps directly from your Windows 10 PC. Here's how to take advantage of this feature.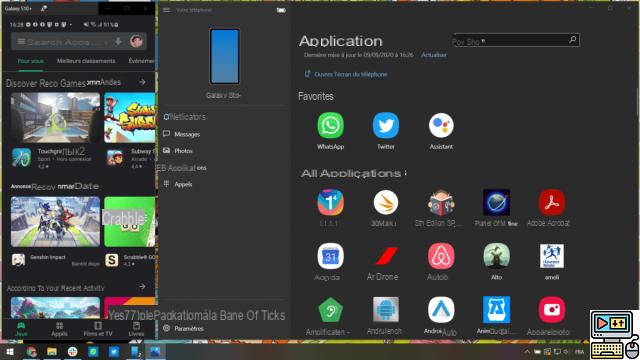 Open your Android apps on Windows 10 using Your Phone software // Source: TechnologiesTips
With the Microsoft Your Phone software – Your phone in Spanish – it is possible to take control of your Android smartphone. So you can check your notifications, read your messages and make calls directly from your Windows 10 PC.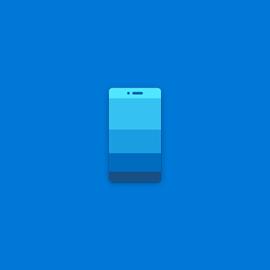 Microsoft Your Phone
Download Microsoft Your Phone for free
However, the software regularly receives new features. Among them, we find in particular the possibility of displaying Android applications directly on the computer in order to interact with them without having to take the phone out of the pocket. We offer here a small tutorial to discover this option.
Prerequisites to check
To get started, know that you will need a Samsung Galaxy smartphone. Indeed, at the time of writing, it is still an exclusive from the South Korean giant. The feature was also presented at a manufacturer event during which we also discovered the Galaxy Note 20 Ultra.
Obviously, you will have to download the Your phone software on your PC and check if your computer is up to date: you must at least take advantage of the October 2019 update. As a reminder, the connection between a Samsung smartphone and Windows 10 follows the same logic as the method described here, but you will not need to install the Your Phone Companion app, as it is already present via the "Links to Windows" shortcut.
How to run Android apps on Windows 10
After you have connected your phone with your computer, you will see, in the Microsoft Your Phone interface, several headings on the left. The tab that interests us is called "Applications" and is illustrated by an icon representing four small squares.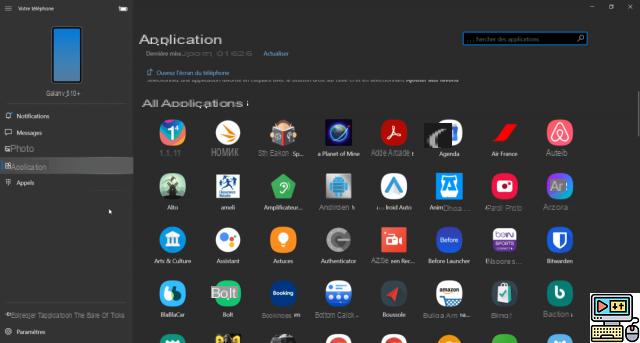 The Applications section of Microsoft Your Phone // Source: TechnologiesTips
By clicking on it, you will see a list of all the apps installed on your smartphone.
Open an Android app on Windows 10
From this screen, scroll down the list or use the search bar at the top right. Click on the icon of the application that interests you to launch it in a new window on your computer. You can then navigate in it – your computer mouse replacing your finger on your smartphone – and respond to your messages by typing on the keyboard.
You will notice that the window displaying the application on your PC is basically a screen mirroring.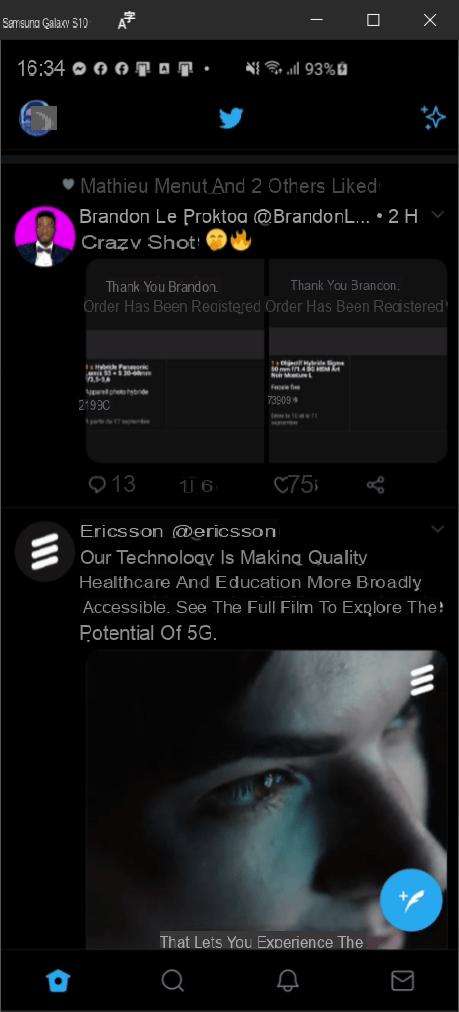 Twitter's Android app on Windows 10 //
Moreover, you can click on "Open the phone screen" at the top left so that your computer simply reproduces the screen of your smartphone without launching any particular app.
Pin Android apps to your PC
Still on the list of applications that appears in Microsoft Your Phone, feel free to right-click on any of the icons.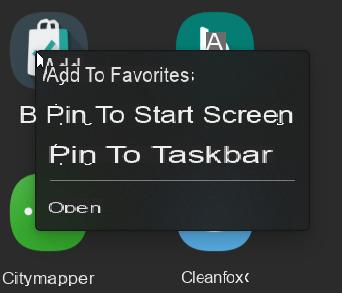 A right click allows you to pin the Android application of your choice to the Windows 10 taskbar or in the start menu // Source: TechnologiesTips
A drop-down menu will then offer you to pin the app to the taskbar or to the Windows 10 start menu.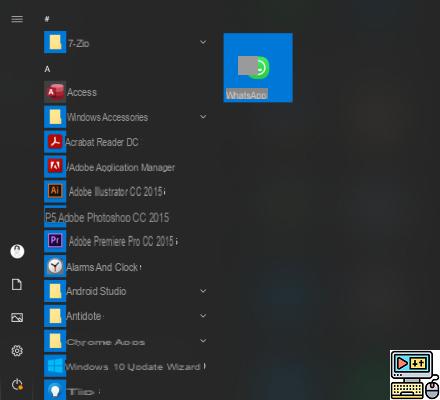 The WhatsApp application pinned to the Start menu of Windows 10 // Source: TechnologiesTips
The idea of ​​this option is to give you even faster access to the applications you use regularly.
Manage your favorites
Let's stay a little longer in this list of apps on Microsoft Your Phone. Right-click again on one of the icons and choose "Add to favourites".
The bookmarks bar in Microsoft Your Phone
The applications concerned will then appear at the very top of the list, in a "Favorites" section so that you can always find them easily.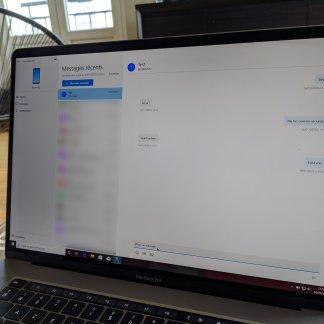 Microsoft Your Phone: how to control your smartphone with your PC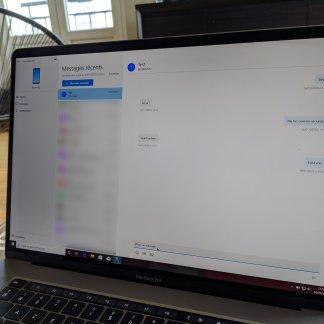 With its assistant, Your Microsoft Phone allows you to enjoy continuity between your smartphone and your Windows 10 PC. Receive and send SMS, access notifications and photos on your smartphone, etc.