Summary
Security reading a QR Code on Android reading a QR Code on iOS The best applications Reading a Sanitary Pass Comments
Whether you have an Android smartphone or an iPhone, we explain how to scan a QR Code and what these funny square barcodes are for.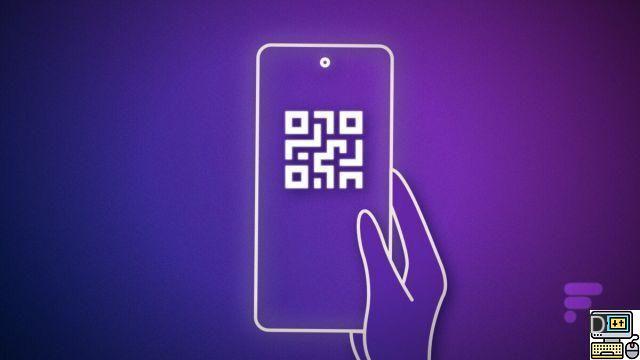 How to scan a QR Code on a smartphone? // Source: Frandroid
QR Codes (Quick Response Code) became popular with the advent of mobile phones equipped with cameras. They make it possible to display information graphically (most often the link to a web page, but it can also be the data of a contact, your health pass, etc.) and to restore it by being scanned by our devices. mobiles. Their very particular format makes it possible to be flashed and interpreted quickly by the devices, while ensuring the validity of the information, thanks to data redundancy.
so here's how to flash a QR Code with a smartphone, whether on Android or iPhone.
Before scanning a QR Code
Before starting, it is important to remember a basic principle: the QR Code can redirect you anywhere, including to a malicious address. At one time, some smart guys had fun pasting this kind of code in the cities in order to download malware to unsuspecting people. When you scan a QR Code, make sure that the URL to which you will be redirected is trustworthy and reliable.
To learn more
How to secure your smartphone, tablet or PC? The ultimate guide!
How to flash a QR Code on Android
There are several ways to scan a QR Code on Android. Below is a list of apps you can download to do this, regardless of your phone, but depending on the brand of your device, chances are you'll be able to proceed without even having to download anything.
With Google Lens on Android
Google integrates this feature into Google Lens, the imaging part of Google Assistant. All smartphones that integrate Google Lens can therefore access this function, in particular those that do not have a manufacturer interface such as smartphones running Android One, or smartphones Nokia et Sony.
To scan a QR Code with Google Lens:
Open Google Lens (the square icon reminiscent of a camera, in Google Assistant)
Point the camera at the QR Code
Wait until a blue dot appears in the center of the QR Code
Tap the blue dot to open the QR Code content
Here is what it looks like in pictures: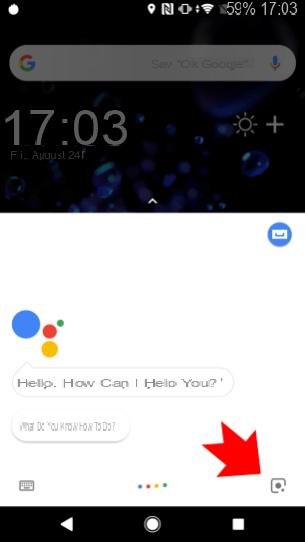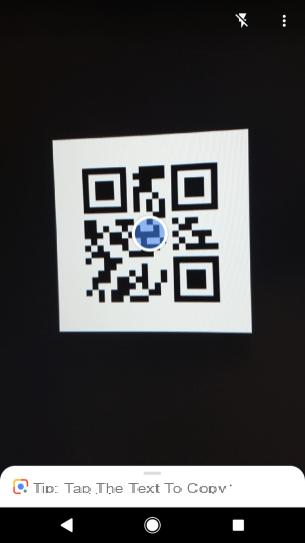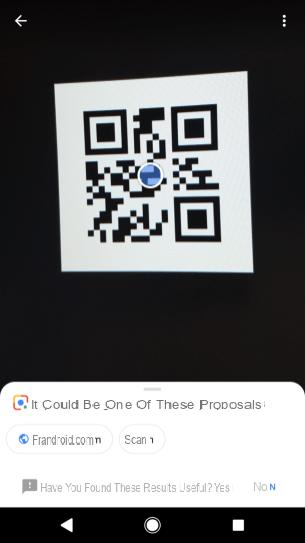 If your device does not have Google Lens, or if Google Lens cannot interpret the QR Code and as often on Android, the method may be different depending on the interface of the smartphone, developed by its manufacturer.
With a Xiaomi smartphone
On a smartphone Xiaomi with interface MIUI, you have to go through the camera to flash a QR Code. Normally, the option is activated by default, but if it is not, you must check the option "Scan QR codes" in the camera settings.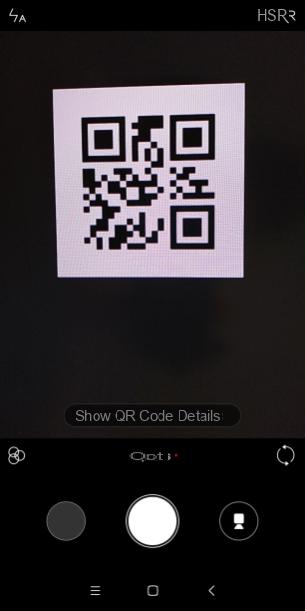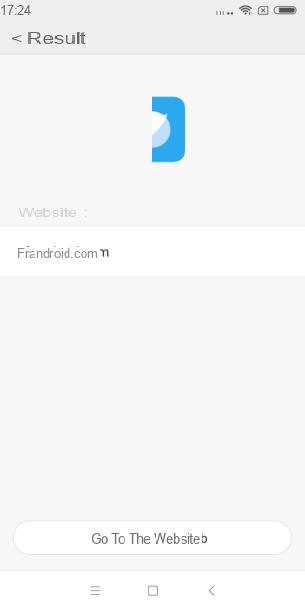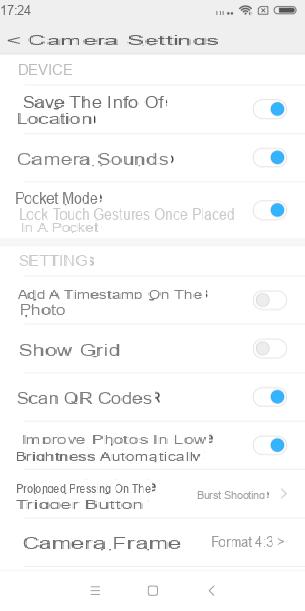 With a Samsung smartphone
To flash a QR Code on a smartphone Samsung, it became very simple. Whereas before you had to go through Bixby, the brand's much-maligned assistant, now all you have to do is open the camera and point to a QR Code. A pop-up then gives you the necessary information and you just have to click to activate the appropriate action, such as opening the web page for example.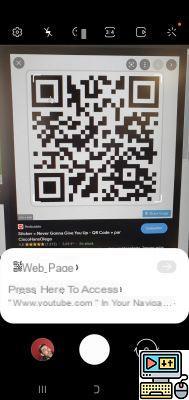 Scan a QR Code on a Samsung smartphone //
With an Asus smartphone
On the side ofAsus integration is very simple: just open the camera and point to a QR Code for the phone to interpret the image and offer to open a link.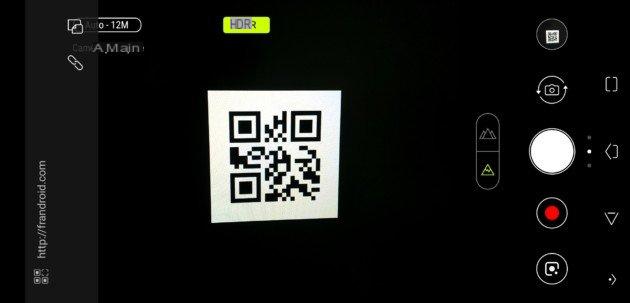 With a Huawei or Honor smartphone
For the Huawei, or Honor, the easiest way is to slide your finger upwards, from the phone's lock screen, to display a shortcut to the EMUI scan application. It has an icon reminiscent of a QR Code, or an eye, depending on the version. This application also allows you to open QR Codes stored on the phone, in the image gallery. It can also be accessed from the phone's search engine, by swiping down on the desktop.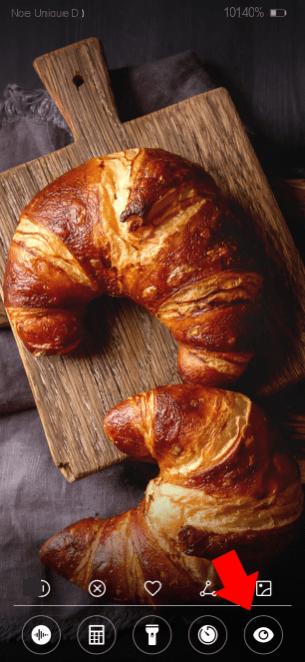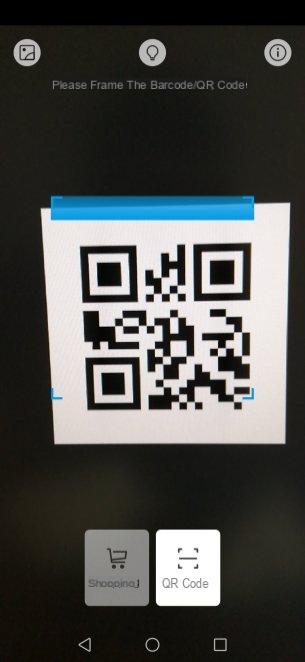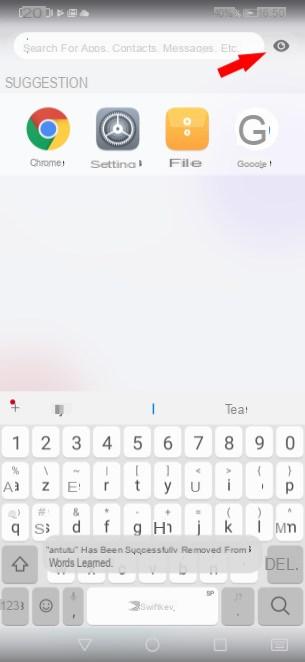 How to Scan a QR Code on iOS with an iPhone
Since iOS 11, the iPhone natively includes a QR Code reader. To flash a code, you must:
open the camera
focus on the QR Code
tap on the notification that appears with the decoded information
This is therefore done quickly and simply, without going through a third-party application from the App Store.
If for some reason the QR Code to be scanned is on the iPhone itself, for example on a web page you are visiting. You must then:
open the web page in question with Safari
make a long press on the QR Code for Safari to interpret it
move the pop-up that appears to the top to open the link in the QR Code with Safari
With these two methods, QR Codes should no longer cause problems on iOS.
The best applications to read a QR Code
If none of the previous methods is available for your device to integrate the function natively, which is particularly the case for older smartphones, then you will have to go through a third-party application available on application stores.
The most famous, and often recommended by Google, is Barcode Scanner from ZXing Team. It has the merit of being completely free, light and without any advertising.
"QR Codes & Barcodes Scanner (Pro)" is the somewhat long name of one of the most comprehensive apps out there. It allows to scan, but also to create, QR-Code or barcodes, and to keep them with a history. It manages all kinds of codes, whether they contain a simple URL to a web page, or geolocation data or the connection parameters to a Wi-Fi access point.
How to read a Health Pass
Long forgotten, the QR Code has come back in force with the introduction of the Sanitary Pass in Spain. If you wonder what waiters and waitresses see on their screen when they scan your QR Code at the entrance to a bar or restaurant, you can download TAC Verif. This is the official government application for checking the validity of Health Passes.

Check TAC
Download TAC Verif free APK