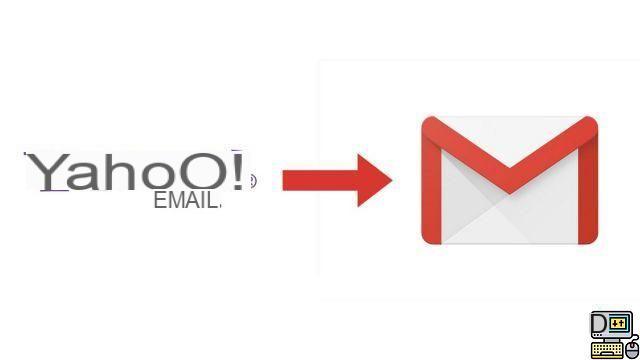 Transferring all your emails and contacts from Yahoo to your Gmail account is not necessarily a complex task ... Google has set up an automatic procedure: based on the ShuttleCloud service, it allows you to change your mail server in a few clicks and without losing any data en route.

This tutorial explains how to switch from yahoo to gmail using the official Google procedure, from the settings of the mailbox. You must first have created a Gmail account, and have grouped all the emails to import in the main inbox of your Yahoo account.


Migrate your Yahoo account to a Gmail account
From your Gmail account, click on the icon Parameters, then on the menu Parameters.



Click on the tab Accounts and Import.


Click on Import mail and contacts.


A window opens as a pop-up. Enter the Yahoo! account to import.


Click on Continue.


If prompted, sign in to your Yahoo account. Click on Accept.


Close the window.


Select the options to import, then click Start import.


Click on OK to start the import.
Importing your data can take anywhere from a few hours to several days. During the following 30 days, your Yahoo emails will automatically be transferred to your Gmail account. To view all messages from the Yahoo account, all you need to do is type the expression
label: votreadresse@yahoo.com
in the Gmail search bar.
Find other tutorials on Gmail:
How to create a Gmail address?
How to delete your Gmail address?
How to recover deleted Gmail account?
How to switch from Outlook to Gmail?
How to use Gmail on an iPhone?