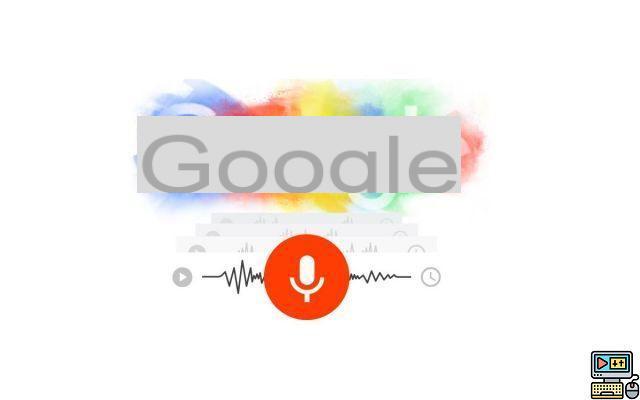 Everything is much easier with Google Assistant. No need to enter a specific request in Google to access information, to waste precious seconds in programming the alarm clock in the Clock application… The examples could be linked endlessly. But for those who are cautious about privacy matters, feeling constantly listened to is a bit of a nuisance. There is only one solution: deactivate Ok Google.
Disable Ok Google, the voice command that launches Google Assistant will not prevent you from taking advantage of the features of the personal assistant. It will be enough to launch it each time you want to pronounce a request. This is certainly less practical, but one has less the impression of being constantly tapped. Because the assistant keeps the microphone of the smartphone open at all times.
How to deactivate Ok Google
The process is quick and easy:
Open the application Google
Tap the three horizontal lines at the bottom right to access the menu then on Parameters
Select Voix in the list, then Voice Match on the following screen
Toggle the slider to the left on the option Hey Google to deactivate it
Alternatively, Google Assistant itself can help you turn off Ok Google. Use the feature one last time if you plan to do so. Say Ok Google then "deactivate Ok Google". Follow the instructions.
Finally, Google is reassuring by claiming to keep only the instructions given after the Ok Google command. Since August 2020 and the eavesdropping scandal, Google no longer records your voice commands by default. If you want to see the old Ok Google backups or delete them, here's how.
On your Android smartphone or tablet, go to Settings> Google
Press Manage your Google account
At the top, press go to the tab Data and customization.
Sous Activity-related commands, Press on Web and App Activity, And then Manage activity.
Items with the microphone icon include a recording.
Next to the item to delete, tap the three vertical lines and then tap Remove.
To delete all the items at once, press the three vertical lines at the top right and then press Delete activity.
Select The whole period.
Finally, follow the instructions to delete your activity.
Google no longer has the voice data associated with your Ok Google commands and can no longer listen to you. You can also go further by simply disabling the Google Assistant. And this, with the results that this entails in terms of functionality.
The editorial advises you:
How to disable Google Assistant on Android?
How to delete your Facebook account
The ability to speed up or slow down a video on YouTube can be very useful. It was possible to do this in the web version of the platform for a while...Google Chrome includes a reading mode that allows you to consult a page in optimal conditions. The functionality, however, is hidden in the bowels of the browser. In this tutorial,…Google Chrome records everything you do while browsing the web. If you want to browse without leaving traces, here's how to clean up your browsing history. The Messages application on Android offers you the possibility of sending SMS, MMS and also RCS chats from a PC or Mac. To use this feature, just…